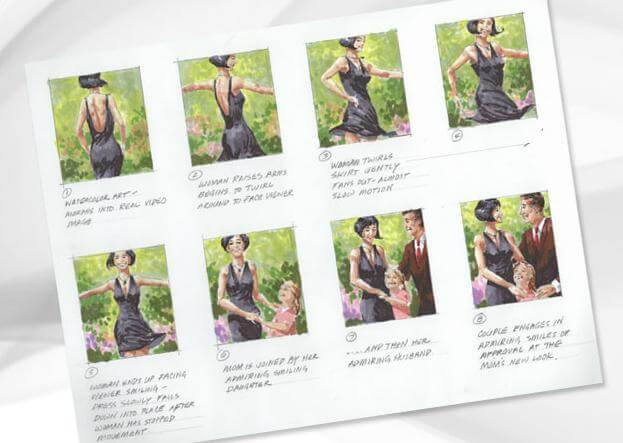 Custom graphic design reveals what they can't see, shows the bigger picture, and clearly conveys ideas to clients. And, through story boarding, custom illustration can come to life too.
Whether you need to create video, animation, a comic strip, or a photography concept shoot, conveying a concise and comprehensible message is of the utmost importance. Our graphic artists can create illustrations that help your story come to life in any medium.
Our storyboard artists work with your vision to tell a story with their work that provides the blueprints for whatever you need. Check out our storyboard interactive!
What story would you like to tell? Contact MARION, one of the best marketing firms in Houston, today to find out how our artists can help you!