Creating a B2B website can be daunting because you want to convey a lot of information at once in a professional manner without losing the visitor's interest. This is especially challenging because it takes a lot of work to make technical jargon sound exciting.
What Is a B2B Website?
A business to business (B2B) website is a company website that intentionally speaks to business professionals. Unlike a straightforward B2C website, great B2B websites need to target multiple decision-makers from different levels in a company without losing focus or sacrificing relevance.
In need of more design help? The professionals at our web design company in Houston can turn your website vision into a reality.
If you're an industrial business, check out our related article for more specific examples of the best manufacturing website design and our guide to digital marketing for manufacturers. You'll learn about good user experience, and how to improve your manufacturing company SEO.
9 B2B Web Design Examples
Balancing all these fine lines can be difficult, but luckily for you, here are some B2B site examples that you can draw inspiration from! See what makes a good business website to help improve the vision your have for your own brand.
1. Bentobox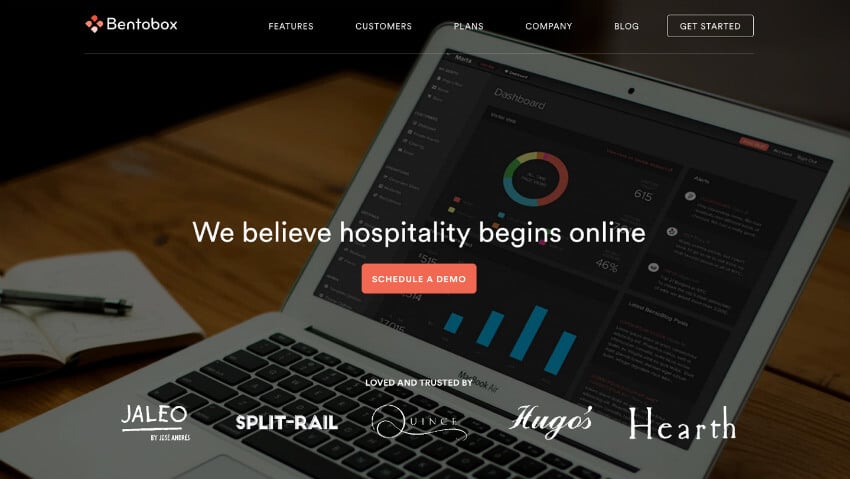 Bentobox follows the mantra that "less is more" by letting their copy speak for itself. A minimalist approach is hard to find in B2B industries where companies often bog visitors down with too much information on the first page.
Bentobox gets straight to the point with a call-to-action button in the center of the page that stands out among the other muted colors. A simpler home page also improves page load speed.
A fast-loading site is important because 47% of users expect a maximum load time of 2 seconds, and 40% of visitors will abandon sites that are still loading after 3 seconds.
2. SpareFoot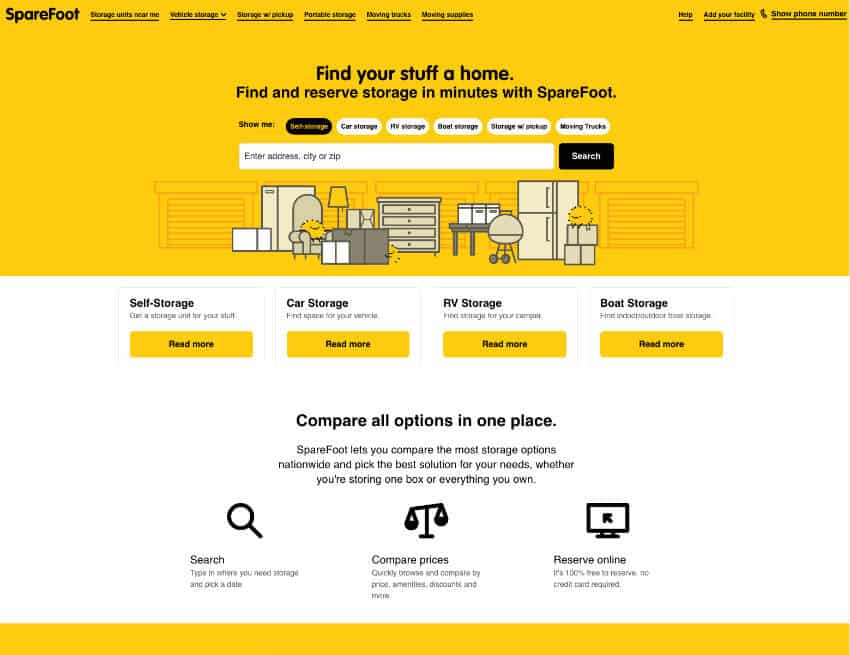 SpareFoot manages to get away with the text-heavy home page by breaking it up with a cheeky image and organizing the options to make it easier for customers to choose what they need. Everything you need is neatly organized and just a click away.
Instead of dryly listing all the options they have, they allow you to search the nearest units near you straight from the home page for quick ease-of-use. The playful image ties everything together- without it, the website would look like quite monotonous and ordinary.
3. WeWork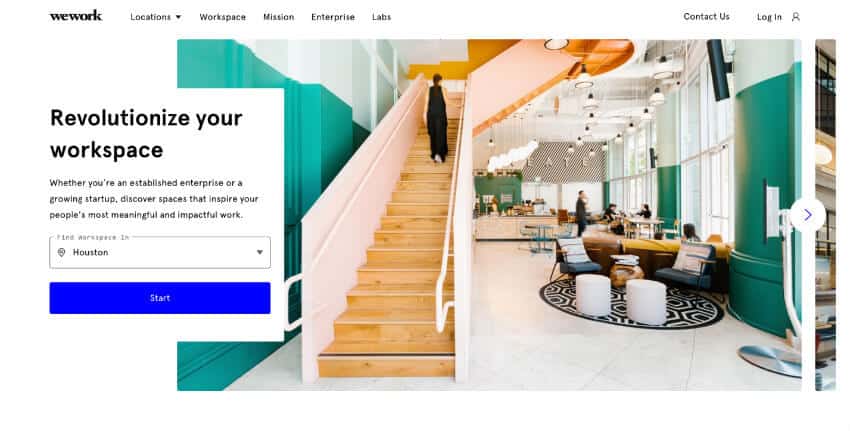 WeWork uses beautiful pictures of their workspaces to create pleasing displays on its website and showcase available locations to prospective customers. The clean and light design evokes a sort of blank slate for your needs, which follows their business philosophy.
Looking for a visually compelling layout on your new B2B site? The design veterans at MARION's website design company in Austin have years of experience delivering stunning end results!
One of the most effective elements in this B2B website design is the personalized location search that automatically pulls where you are. This simple feature makes it easier for both you and the customer by anticipating their needs and getting them to click the call-to-action that much faster.
4. Proof Drinks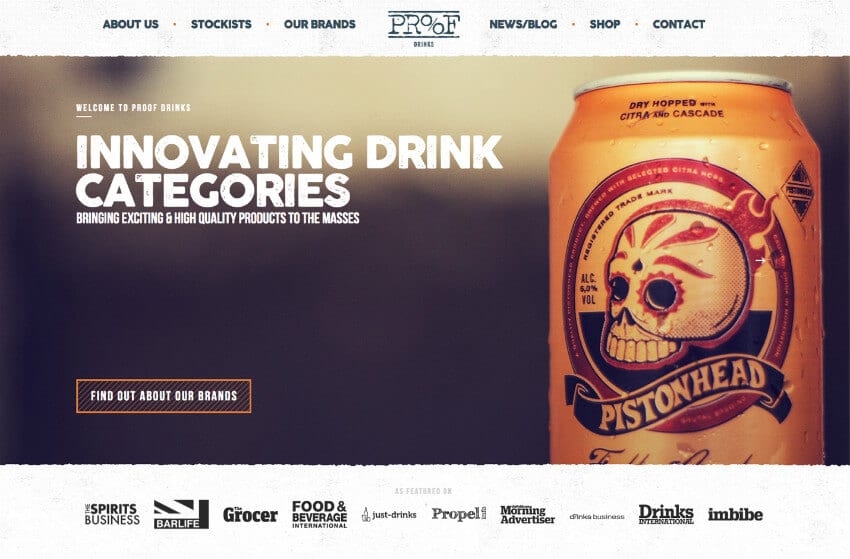 Proof Drinks leans into their edgier aesthetic by prominently showcasing one of their example product brands as the hero image. Their copy supports this decision with words like "exciting" and "innovating".
If you were a brewery looking for a company that supports creativity, it'd be easy to be drawn to Proof Drinks. Overall, you immediately get the gist that this is a unique company that prides itself on their dynamic culture and philosophy.
5. MOO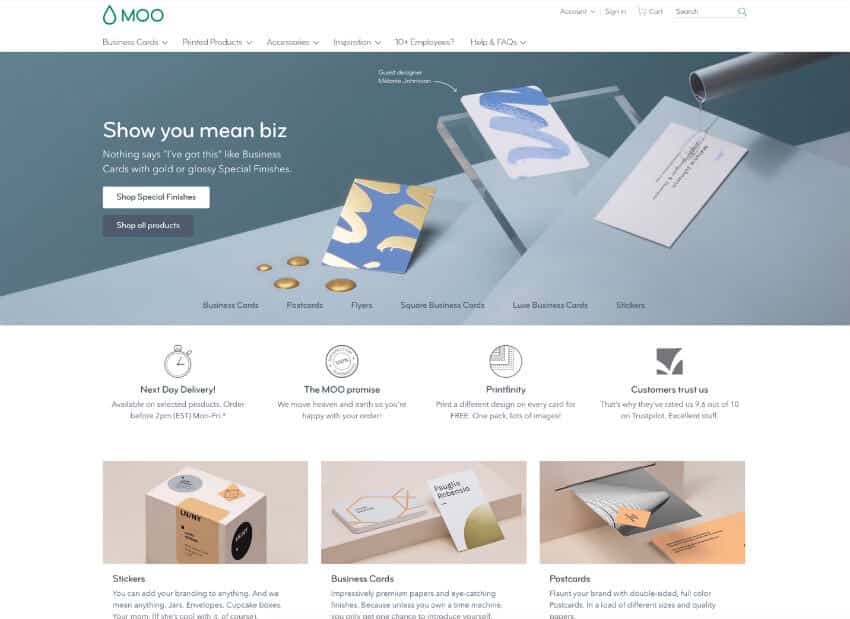 MOO makes the boring art of business card printing look trendy and fun. Their perfectly curated visual design draws visitors in while the casual and conversational copy shows they're not your average printing service company. Everything part of this website is streamlined to look as attractive as possible and it certainly stands out when compared to traditional cut-and-dry printing companies.
6. Zoom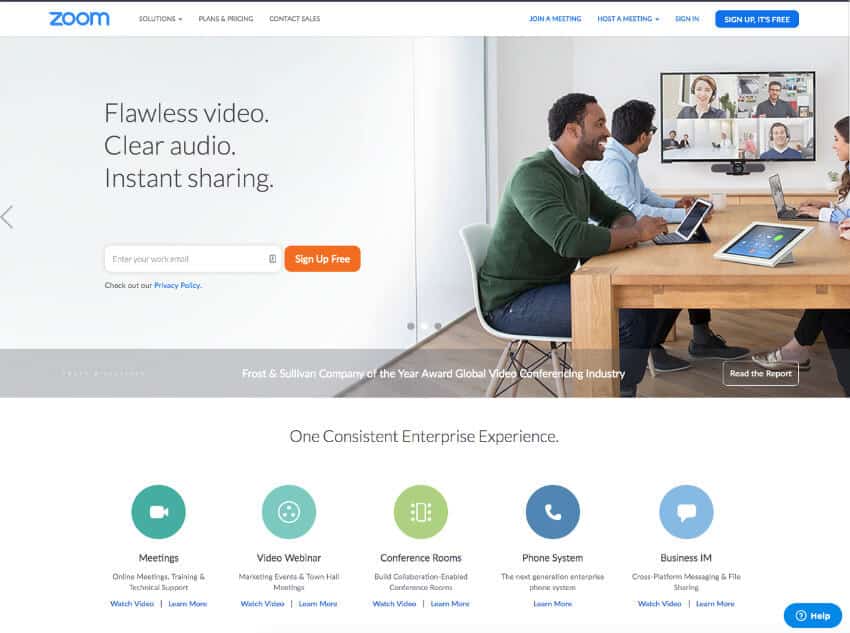 Zoom has a no-nonsense and professional website that gets straight to the point. The copy is succinct, and their call-to-action lets you sign up right away. Everything you need to know about their product and services is also shown on this one page. There aren't a lot of distracting elements that might stop you from getting started right away.
7. Aiia
Aiia lets their product speak for itself with an image that takes up the entire home page. The picture tells the story of their simple tagline, "Original Promotional Products" and shows that their values and products break from the norm.
Aiia's website proves that sometimes you just need an impactful photo to do all the heavy work. When you scroll down the page, it transforms into a promotional video that showcases their newest and most exciting products.
8. Rocka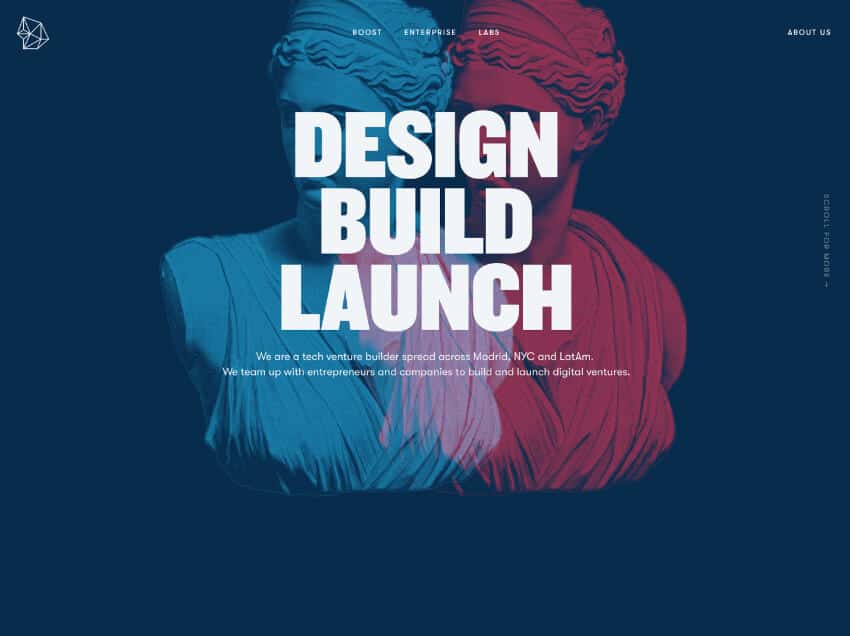 As one of the most experimental website designs on this list, Rocka highlights their innovation and youthful energy with a unique background image and bold typography. The modern design is a departure from other B2B websites, which works for newer companies.
If you're not as established as other companies, a dynamic home page might catch the attention of a prospective partner. New visitors might be intrigued and want to learn more. Even the best B2B websites can lean towards boring, but you can't accuse this one of being dull!
9. Pixelgrade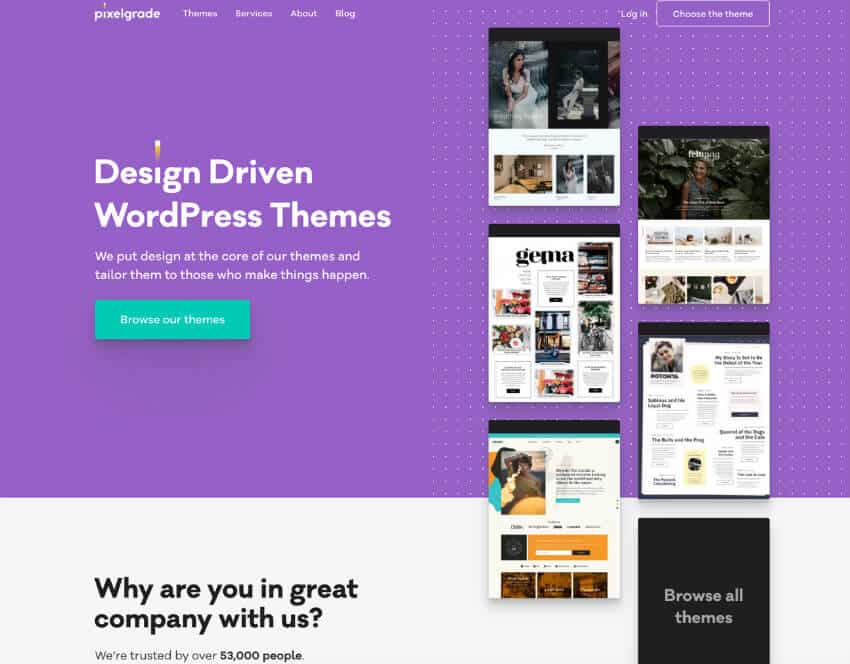 Pixelgrade's home page showcases its different themes on the right hand side in way that makes it "bleed" down, making you scroll further to discover more and read on. The distinctive color scheme also makes it so that the call-to-action button heavily contrasts against the background without being jarring. All the basic design elements work together to create an engaging website.
Trust MARION with Your B2B Web Design
With nearly 40 years of marketing experience, MARION has the right team to create a breath-taking website for your brand. The strategic approach of our digital marketing agency marries the best user experience and graphic design practices to deliver a revenue generating machine.
Contact us online today to schedule a free marketing consultation!