Let's talk about how MARION Integrated Marketing can help grow your business!
MARION Integrated Marketing is an award-winning, full-service marketing and advertising agency founded in 1981 that focuses on serving the business-to-business market. We are a leading marketing firm in the Houston area and take great pride in helping each of our clients achieve their goals. Whether you want to reach a new audience, or you need help finding the right people to target, our professional advertising and marketing agency is your go-to source.
Working with international Fortune 100 companies and with local mid-market firms, we produce quality marketing strategies, develop marketing tools and fully implement marketing tactics. There's no job too large or small for our experienced team. As an advertising agency in Houston, we have built a portfolio of satisfied clients who continue to turn to us to fulfill their advertising and marketing needs.  MORE
Why Us?
With our roots as a graphic design agency, we have a full, in-house team of strategists, graphic designers, writers, web developers, SEO and social media specialists and dedicated account managers. Unlike other Houston advertising agencies, we provide all the services our clients may need and more. We take care of our clients and ensure they get a package that best suits their unique needs. We put together a fully integrated plan that works together for the benefit of our clients and their own target audience. MORE
A Fully Integrated Approach
While it may seem convenient to reach out to a Houston advertising agency for one thing and another company for your website or graphic design, it can actually cause more problems. Getting more than one company to work together on a single project is not only time consuming, but also increases the risk of mistakes along the way. When you choose MARION Integrated Marketing as your advertising agency for marketing in Houston, you will work with a team of professionals who can help you make the right choices and put together a plan that naturally works together. There's less room for error and your project gets done in a timely manner.
We're Ready to Work for You
Our Houston advertising agency is ready to work for you. We personally sit down with each of our clients so we can gain a firm understanding of your business and who you are trying to reach. Even if you don't know exactly who your target audience is, our team of professionals is ready to help you get started. Once we know who you are and what you stand for, we can help you put together a marketing and advertising package that will get you the results you're looking for. After the initial launch, we will continue to help you monitor your growth so we can make any necessary adjustments and get you the results you want for a successful business venture.
Contact us today to start working on your advertising and marketing in Houston.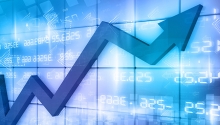 Most businesses would agree that a marketing firm that can handle all of your marketing needs an asset to their business. Marketing next to providing […]Read More