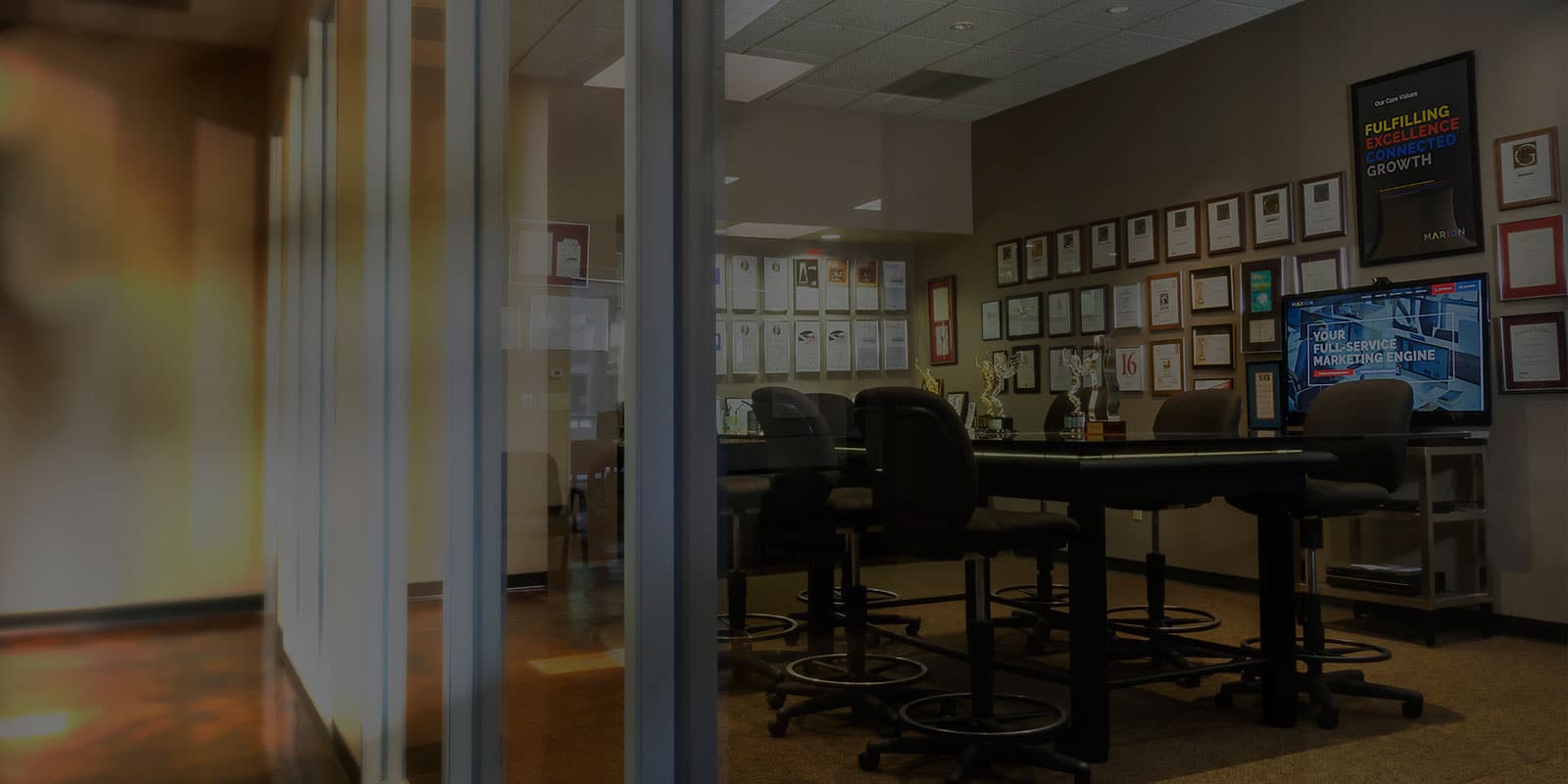 We have decades of experience


creating beautiful experiences
Award-Winning Marketers
MARION is an award-winning, full-service marketing and design agency with offices in Houston and Austin, Texas. We partner with clients to either supplement their in-house marketing department or serve as their full outsourced marketing department. Our areas of expertise include branding and graphic design, digital marketing and traditional marketing.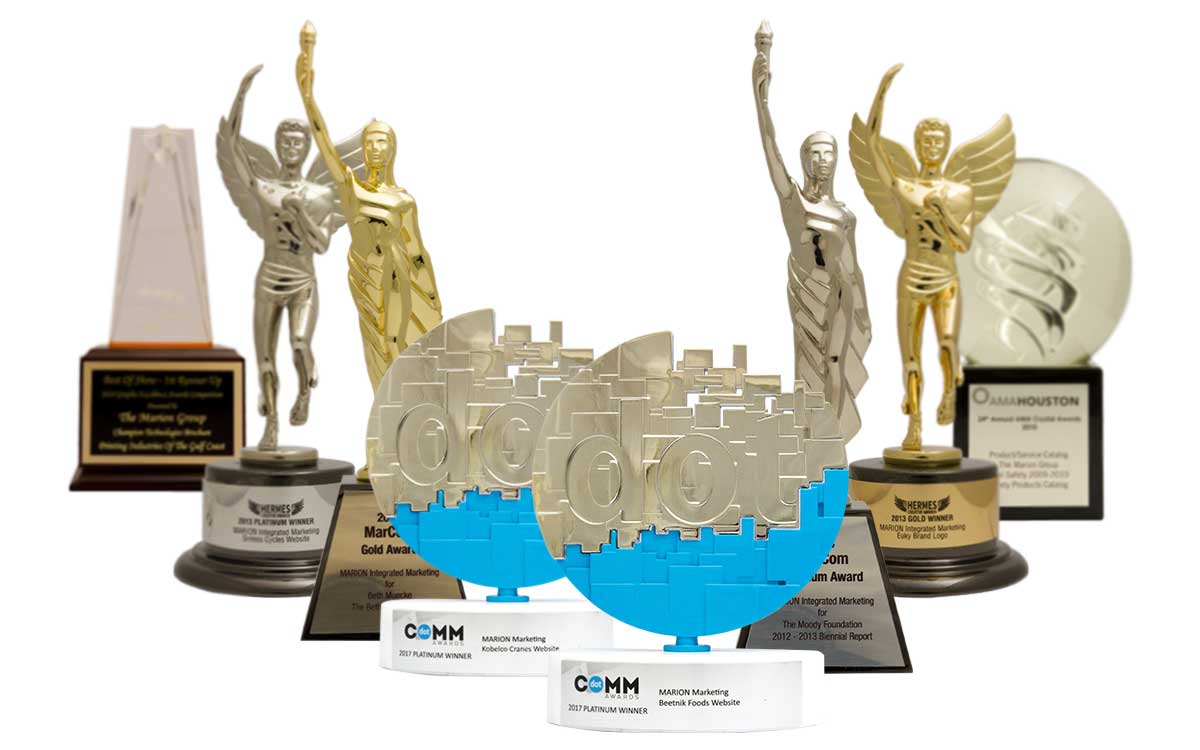 Our Awards

A Unique Approach
At MARION we take a uniquely holistic approach to your marketing. Our mix of strategic, creative, and technical team members ensures that you have access to the right people to meet your marketing goals and grow your business.
Strategy (Virtual CMO)
Our marketing strategists, often referred to as our "virtual CMOs," take the time to understand your business goals and translate those goals into a focused marketing road map geared toward your individualized marketing objectives.
Design and Production
Our designers and developers build creative marketing pieces, both digital and print, that are true to your brand and aimed at your marketing goals. We partner with companies on logo design, web design, brochure and catalog designs, and custom exhibits or illustrations.
Account Management
Our account executives take the strategic road map outlined by your marketing strategist and work with our team of designers, developers, content writers and digital marketing specialists to execute, analyze, and optimize the campaigns for effectiveness.
Our writers and digital marketing specialists ensure that you not only get found by your target audience but that you grab them with relevant content, engage with them on social media, keep them engaged with remarketing, and convert them with calls-to-action.
Decades of Experience
As one of the top marketing agencies in Texas, MARION has been helping clients tell their stories and grow their brands for over 40 years. We are a team of digital marketers, graphic designers, web developers, and copywriters who mix knowledge and experience with passion, enthusiasm, and creativity. This blend allows us to help our clients implement game-changing strategies to increase their online visibility. When you partner with us, we work as an extension of your company, learning the heartbeat of your organization and offering a uniquely personal experience.
Meet The Team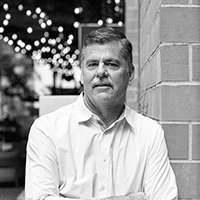 Carey Balzer
Partner / General Manager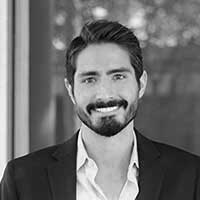 John Anger
Partner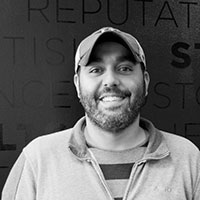 Robert Dihu
Partner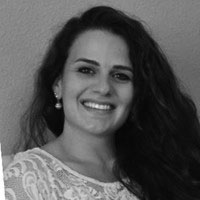 Adele El Helou
Senior Account Executive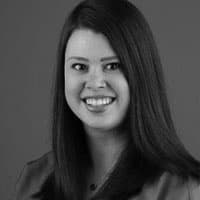 Danielle Callison
Senior Account Executive
Rodney Glawson
Art Director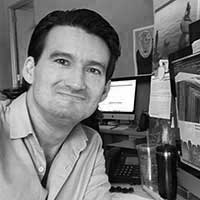 Robin Perez
Designer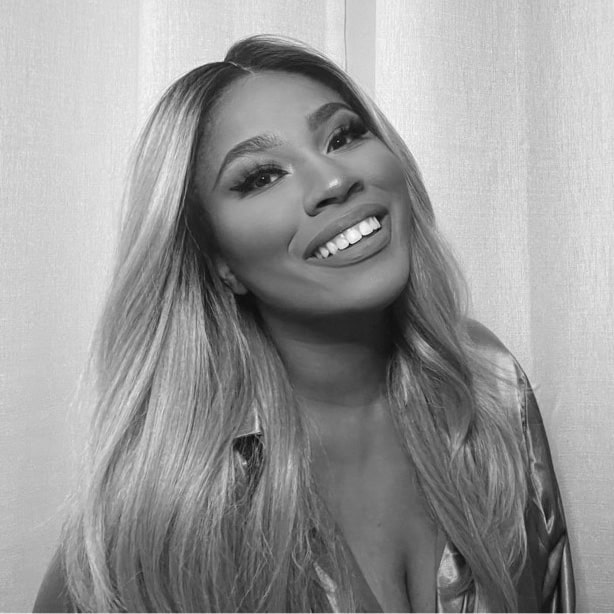 Haven Blair Pulido
Social Media Marketing Manager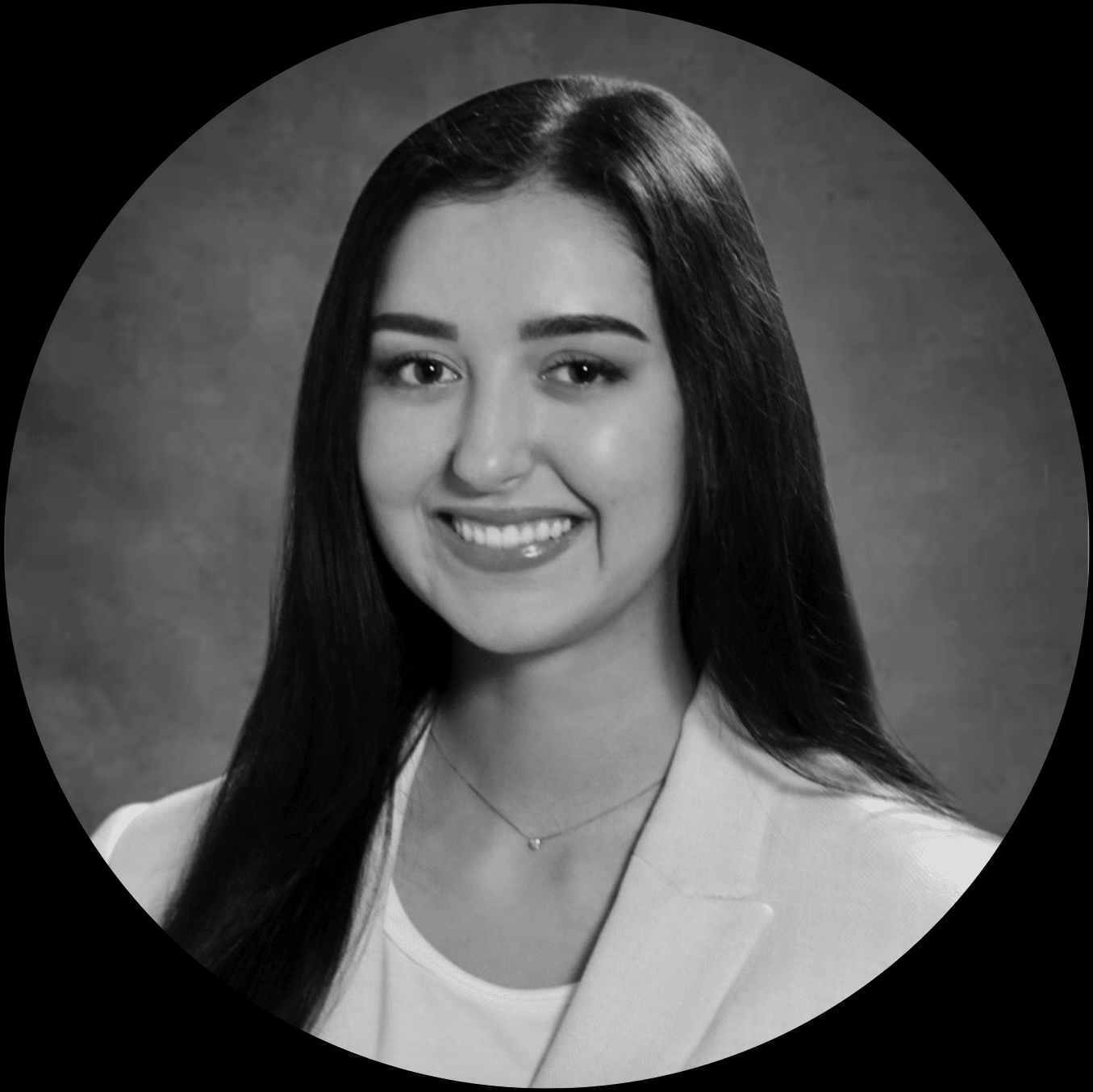 Emily Dundee
Content Specialist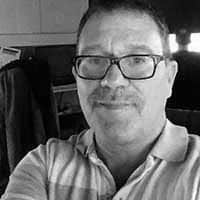 Jay Ferranti
Web Developer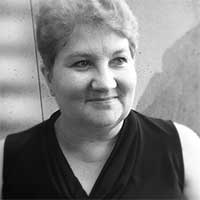 Judy Kawazoe
Assistant Controller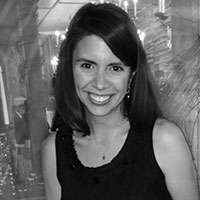 Nikki Magee
Business Operations and Process Director
Fulfilling
We enjoy what we do. Passion, purpose, fun, and positivity are hallmarks of the successful.
Excellence
We strive to be the best; To delight our clients, exceed expectations, and provide effective solutions.
Connected
Relationships matter. Respect, trust, teamwork, and a collaborative spirit come naturally when you "act like an owner".
Growth
We strive for growth; Growth as individuals, as a company, and for our clients.
What Our Customers Say
"We've worked with several people before MARION and we were so lucky to find them because they got right on the project and we've had nothing but progress since that time. I'm very pleased with them."

Genesis Medical Management Solutions
"We've worked with MARION for over three years and we've been very happy with the services they've provided us. They always respond to us quickly, and we're very pleased with what they've done for us."

Forum Energy Technologies
"Our impression of working with MARION has been superb. They are creative, strategic, and extremely customer service oriented."

Harper & Pearson Company
"I get all my business from my website. It has paid for itself 100 fold."

Texas Legal Malpractice
"I wanted to be sure to tell you asap how incredibly gifted you are… the brochures and display are richly poignant and accomplish everything we asked of you in creating these products (and more). We look forward to a long and wonderful association with you and your fine company."

DeBakey VA Medical Center
"During IFS's first year with MARION, we've seen an immense increase in web traffic, contacts and most recently inked a $4.5 million dollar deal thanks to MARION's SEO services."

Integrated Flow Solutions