One of the best ways to ensure you have a consistent marketing strategy is to engage in integrated marketing.
But what is integrated marketing? It's the process of unifying various advertising mediums in order to seamlessly deliver a cohesive message. This means that whether you visit the organization's website, browse its social media accounts, or receive its emails, you'll see similar content that demonstrates the brand's core values or messaging.
So what does this look like in practice, and what popular channels can be used to accomplish an integrated marketing campaign?
The Effectiveness of Integrated Marketing Campaigns
Integrated marketing campaigns are highly effective for several different reasons. Since you're using multiple channels to communicate with your customer base, you'll reach a larger audience than you would with a single channel. Most of your audience will also likely see your messaging on various platforms, which keeps your company top-of-mind for customers who may need your products or services in the future.
Furthermore, an integrated marketing plan can save you money since you can reuse much of the advertising content you create on different platforms. Minor modifications can keep content fresh and ensure it's suitable for a particular channel.
Top 10 Integrated Marketing Channels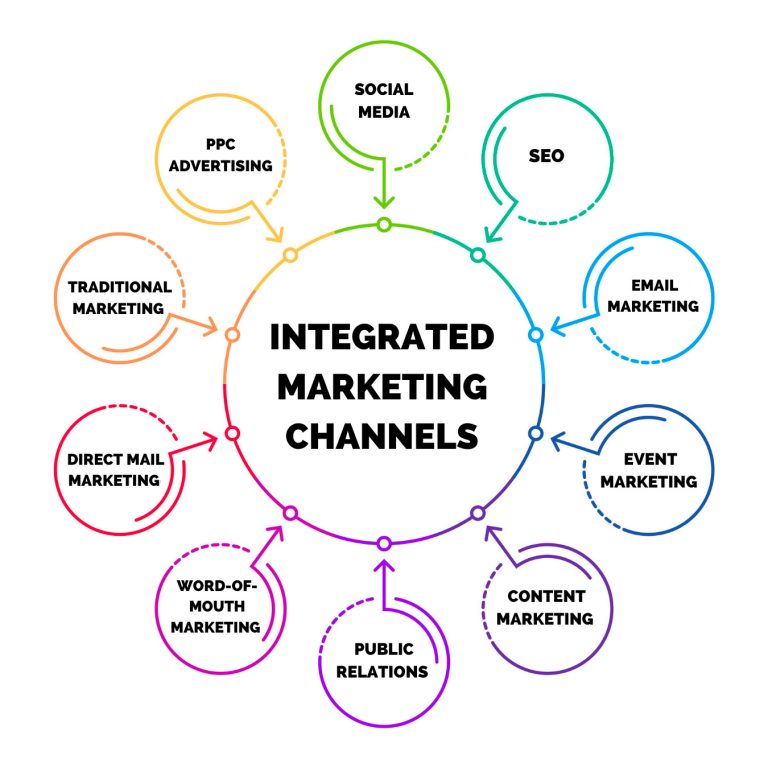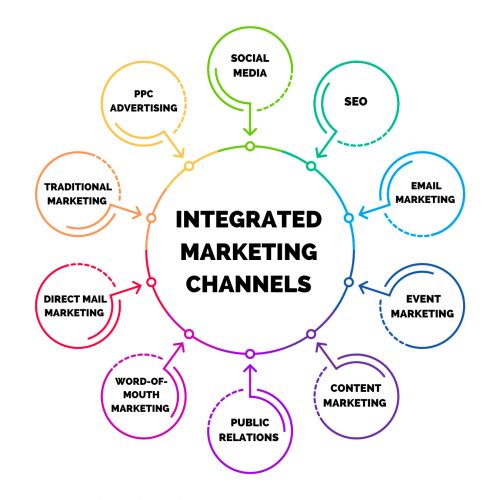 There are several integrated marketing channels to choose from. Here are ten of the most common that companies rely on.
1. Email Marketing
Email marketing is a traditional, long-standing tool used for digital marketing, but it remains one of the most reliable for generating conversions and brand awareness. You can directly communicate with people who subscribe to your marketing list through email. With the right tools, you can personalize your messages to suit a customer's tastes and preferences, further enhancing the effectiveness of the channel.
2. Social Media (Organic and Paid)
Social media platforms allow you to publicly display ads and content to your followers and people who fit the criteria of your target audience. You can organically use your social media accounts to share content only with your followers or invest in paid advertising. While organic content is a great way to build trust among your existing customer base, paid social media content is best for growing your following, conversions, and brand awareness.
3. Search Engine Optimization
Search engine optimization (SEO) is one of the key marketing pillars for companies that rely on their online presence for a significant portion of their sales. In an SEO strategy, you raise your website's search engine result rankings through a combination of techniques, such as keyword placement and curated content. For integrated marketing, it's important to ensure your site ranks for the keywords most relevant to your campaign.
4. PPC Advertising
A pay-per-click (PPC) advertising strategy involves placing ads where your audience is likely to see them, such as on search engines. While many advertising options require paying for mere placement, PPC only bills you when a customer clicks on your ads. Though its costs can escalate quickly, PPC advertising benefits companies seeking quick sales or other conversions.
5. Content Marketing
Content marketing is producing content relevant to your target customer's needs to improve your credibility in your market sector. Because of its versatility and potential for building organic traffic, content marketing benefits nearly any type of business. For example, in a B2B integrated marketing strategy, content can position your business as a leading authority among your competitors, leading to more sales.
6. Direct Mail Marketing
Direct mail marketing is ideal for companies with customers in a limited geographic area. Using this channel, you can mail advertisements directly to clients who fit your target audience and are most likely to need your products and services.
For instance, a local restaurant may use direct mail to advertise its opening day to people within a five-mile radius.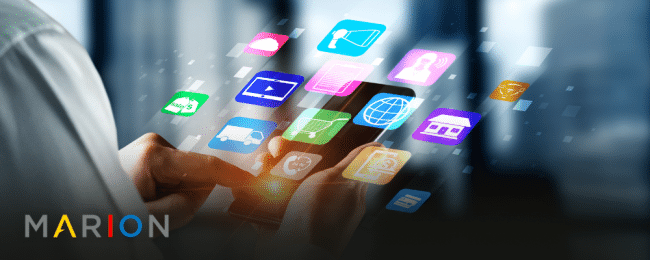 7. Traditional Marketing
Traditional marketing encompasses a variety of advertising techniques, like commercials, print collateral, and billboards. While traditional marketing is losing ground to the popularity and potential of digital strategies, many brands still incorporate it into their integrated marketing plans.
8. Event Marketing
In event marketing, a company showcases its products and services at a tradeshow or another similar event. Event marketing often combines information and learning with product demonstrations.
In this format, it's common for a company representative to speak at the main event, then later demonstrate the organization's products on the trade show floor.
9. Public Relations
Public relations includes press releases and public company meetings, like shareholder events. Press releases are ideal when the company introduces a new product or has a significant change they want their clientele to know about. Ideally, news organizations, websites, or journals will pick up these press releases and reprint them, increasing your brand visibility and potentially growing your client base.
10. Word-of-Mouth Marketing
Word-of-mouth marketing has always been the most powerful form of marketing because it gives individuals a chance to spread the word to their acquaintances and give an honest recommendation, usually without the interference of the brand. It's, therefore, crucial for companies seeking to expand their audience and enhance revenue.
Influencer marketing is a form of word-of-mouth advertising, but it's less powerful than genuine, organic word-of-mouth. For example, organizations can pay for a partnership with an Instagram or TikTok influencer, using the influencer to promote their products or services to their audience.
It's difficult, however, to control word-of-mouth marketing enough for integrated marketing strategies. Brands must rely on more involved (and therefore less effective) approaches, such as influencer marketing, to deliver a cohesive message.
Where to Begin with Your Integrated Marketing Campaign: Best Practices
If you're interested in building an integrated marketing campaign, here's how to get started:
Decide on a universal message you can promote to your target audience
Determine the most suitable integrated marketing channels for your brand
Try your strategy out on a few channels before adopting it widely
Be prepared to tweak your messaging if necessary
Retain consistent messaging across channels
Continuously measure your results
Introduce more integrated marketing channels over time
It's not an easy task, but there's another solution that can deliver fast, effective results: working with a talented marketing agency.
Grow Your Business with MARION Integrated Marketing
MARION offers an extensive suite of integrated marketing solutions for companies seeking to enhance their online and local presence. We can supplement your in-house marketing team or provide a premier outsourced solution for your ongoing marketing needs. Contact us today to learn more about our integrated marketing services.


Tags:
digital marketing
,
integrated marketing
,
marketing channels