With all the other brand development strategies available, press releases have fallen to the wayside in recent years. However, a press release can be a very effective tool for marketers. It just takes a little extra work to make it stand out.
In this blog post, we discuss the different reasons to write a press release and how to disseminate one.
What Is a Press Release in Marketing?
A press release in marketing is when a brand releases a summarized announcement of something they are trying to promote. The hope is that news organizations will want to publish a story about it in their publications.
A press release is not a prewritten story to be copy and pasted – journalists decide whether they would like to follow up on the lead and write their own articles or posts. However, press releases can and are often used as quotes or official statements.

When to Do a Press Release
Utilize press releases when something is newsworthy. This is very important because journalists want to write about things that catch people's attention and are genuinely worthy of their time.
Journalists and reporters will need to decide if they want to spend their time and effort doing research, getting quotes, and finally actually writing the story. This time investment means that journalists are selective and boring announcements end up being ignored.
What Should Be in a Press Release?
The basics that a press release should include are:
the main announcement
relevant dates
locations
contact information
The tone should be professional with correct grammar and no spelling mistakes. This is an official statement from your business and should therefore represent it well. For professional help, contact a Houston internet marketing company like MARION.
How Long Should a Press Release Be?
A press release should be kept short and sweet. Try to keep it all within one page. All you need are a few paragraphs to hook the reporter and give them the most critical information to get them started on their story.
Do Press Releases Work?
These days, the ease of writing and sending out a press release has caused an influx of low quality press releases with little-to-no newsworthiness. Many journalists comb through hundreds of press releases (most are thinly-disguised ads) a day and only get a handful of real leads.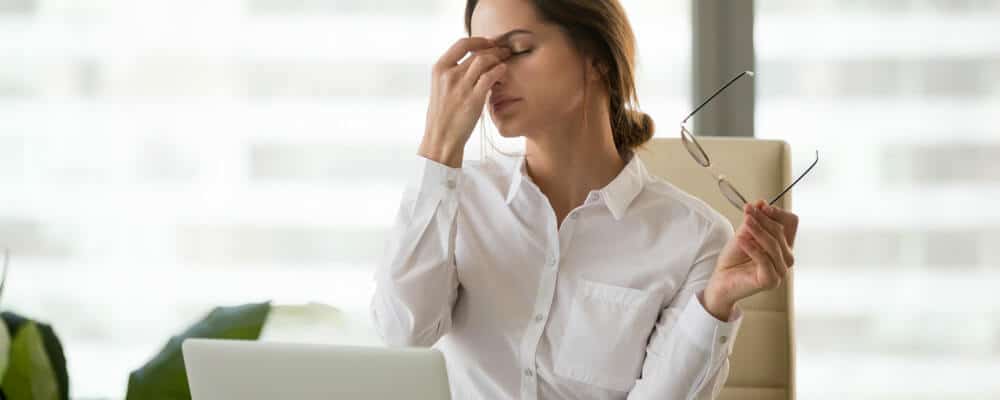 Press releases work when you have something BIG to announce, and only when your company is doing something momentous or consequential. If you're asking yourself whether it's newsworthy – it's probably not. It should be a resounding yes even to an average person with no investment in your operation.
Press releases can be even more effective for internet marketing in Austin or Houston if you tailor it to the publication you're targeting. What you would send to a large magazine could be different from what you send to a niche blog.
Press Release Marketing Strategy
Consider the following benefits and aspects of writing a press release before adding this to your overall marketing strategy.
Press Release Advantages and Disadvantages
The main advantage of using a press release is the convenience and ease it brings. You can whip it up quickly and send it out to as many journalists as you want. It's a good way to get the word out when you have something big to announce.
The disadvantage is that most journalists' inboxes are overflowing with flowery, unimportant press releases which makes it easy for yours to get lost within the crowd. However, when written effectively, a press release can stand out and benefit both you and the journalist.

Writing an Effective Press Release
An effective press release grabs attention and tells a story while still conveying its message clearly. It should be designed to save the reporter as much of their time as possible.
Most reporters will open your press release and skim quickly. Include any pertinent background information on products or services that the journalist may have difficulty finding out about on their own. Some writers may drop a story if they cannot find important information easily.
Finally, finish the press release with a boilerplate – a short paragraph summarizing your company that appears at the end of every press release. When written effectively, press releases can be highly beneficial to both B2C and B2B marketing strategies.
How to Write a Press Release for a Product
In addition to the core items above, writing a press release for a product should basically highlight a before and after.
If the product is new for your business, the change is obvious. You need to highlight product benefits and features, how it's different from similar products on the market, pricing, and a quote from someone at your company who was closely involved with product development.
If the product is a new version of an existing product offering, highlight any new benefits and features, improvements, cost-efficiencies and pricing, and a quote from the development team. If the product is digital, you may want to link to a changelog that reinforces a timeline of the new capabilities.
How to Write a New Hire Press Release
Writing a press release for a new hire is a bit easier. Start with the core press release components, but outline where your new hire fits into the current org chart, how they will add value, and relevant background information that will instill confidence in your customer base.
Most new hire press releases are for high-profile individuals, or highly-specialized individuals who are well-known within their niche. Selling these new employees on your company and its vision should in turn sell your customers on the product/service that you offer.
How to Write a Press Release to Promote Your Business
Factors to consider when writing a press release to promote your business are less defined. As is the common theme throughout this article – your press release needs to add real value to journalists and eventually the community at large.
Show that your business has offered a new free tool, helped the community (by volunteering, a donation, etc.), or has made some sort of interesting technological advancement. The bottom line is, adding value to the world in a big way will turn heads.
Do Press Releases Help SEO?
Writing press releases for SEO used to be a commonplace tactic, but as the quality of press releases fell and the quantity grew, Google started to penalize websites that abused this method.
Nowadays, your press releases should contain no-follow links if you want to avoid being penalized. Many online press release syndication platforms automatically apply the no-follow attribute to all links within press releases anyway.

Press releases can help indirectly with your SEO if you are writing about interesting developments and actual newsworthy content that will bring people to your website. If you target the right reporters or audience, your press release strategy will help improve your site's SEO by getting press coverage that develops your brand's expertise, trustworthiness, and authority.
Where to Send Press Releases for Free
Sending a digital press release is extremely easy with the help of many free websites where you can distribute your press release. Most of these sites offer premium plans with customizable options. Some sites you can use to send press releases for free are:
MARION Can Help Refine Your Marketing Strategy
Writing and sending out press releases can take a lot of time and effort, especially if you're confused with the process. If you need help on writing a press release to promote your business, let MARION Marketing Agency assist you!
Contact our experienced team today to see which strategy will work best for your business.