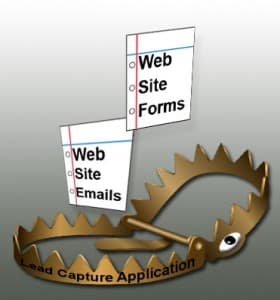 At MARION, one of the best Houston advertising agencies, we understand how important it is for our clients to capture and maintain new business through their websites.
For many businesses it is a common occurrence to have a "contact us" form or email address on the website, allowing potential customers to contact the site owner with questions and details about what they need. These forms and emails are usually printed out or forwarded by a designated person or "traffic cop" in the office to the responsible party in the company. Unfortunately, follow-up can be difficult to track.
Whether or not MARION hosts your site, we can easily design and develop a back-end lead capture feature, giving you the opportunity to save your leads in a database which allows the traffic cop to forward information requests to the appropriate parties and gives better tracking opportunities for follow-up.
All the fields from the contact form or email details go directly into the database, which permits long-term tracking of customer information. You can then run reports to check your leads over time.
How is your online marketing? Find out! A lead capture database will help keep you on top of your website's performance and better track your business.
Call (713)-636-5391 or contact us for a quote today!