In today's day and age, social media plays a major role in a business's marketing strategy. For B2B companies, LinkedIn is woven into the fabric of the modern social media landscape — it's the tool industry leaders turn to when they need to make meaningful business connections. Today, we'll be discussing why your B2B business should embrace the "LinkedIn era."
LinkedIn Is a One-of-a-kind Tool
When LinkedIn first came about in 2003, online social networks were used for connecting with friends and dating — not for networking and business. LinkedIn has revolutionized the way we think about business, networking, job searching, and so much more.
The fact is, LinkedIn is a one-of-a-kind online professional tool. It's the world's largest professional network, and there really is no other platform like it for businesses to reach qualified professionals and connect with potential customers.
In terms of advertising through social media, LinkedIn allows businesses to reach highly targeted professional audiences. Compared to other platforms like Twitter and Facebook, LinkedIn Campaign Manager provides a wealth of more in-depth targeting parameters, such as the ability to target a user based on job experience (seniority, skills, job title, job functions, etc.), company information (company name, size, industry etc.), education, interests, and demographics.
To learn more about LinkedIn's advanced targeting capabilities, check out our guide to building LinkedIn Ad audiences.  
LinkedIn's Audience Is Large — and Will Only Continue to Grow
LinkedIn has maintained an impressive growth rate since its inception over 16 years ago. In fact, over the last two years, LinkedIn has gained 123 million users (comparatively, Twitter has only gained 9 million users during the same time period).
With over 630 million professionals using LinkedIn and 50% of Americans with a college degree using the platform, it has become a major tool in the lives of today's professionals. With two new users joining every second, LinkedIn's popularity will only continue to boom over the coming years.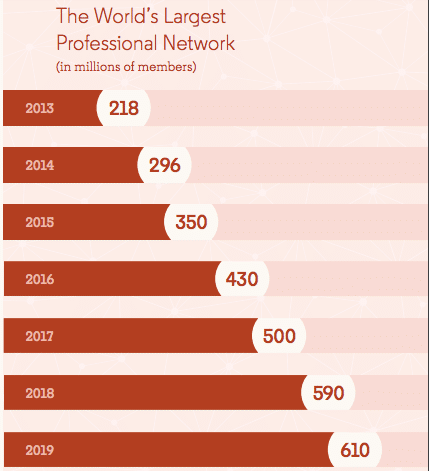 Source: LinkedIn
Experts predict that LinkedIn will continue to grow and become an even more vital tool in the business landscape, saying that LinkedIn could one day become such a vital communication tool that it replaces the need for work email — seriously!
According to Forbes, LinkedIn will be adding many exciting features soon. Some of these may include building local connections through a location radius tool and putting more emphasis on using hashtags for building connections and fostering community discussions.
LinkedIn's Users Are the Most Qualified Social Audience for B2B Marketing
LinkedIn's user audience is not only large — it's also very qualified. LinkedIn users are an educated audience who are far more likely to be experts in your field than your other social audiences, such as Facebook or Twitter.
According to research conducted by Pew Research Center, LinkedIn is most popular among educated, urban, professional Americans from households earning more than $75,000 per year. It reaches a wealthier and more educated audience than Instagram, Snapchat, or Twitter.
Take a look at all the data to compare how LinkedIn performs against other popular social media platforms: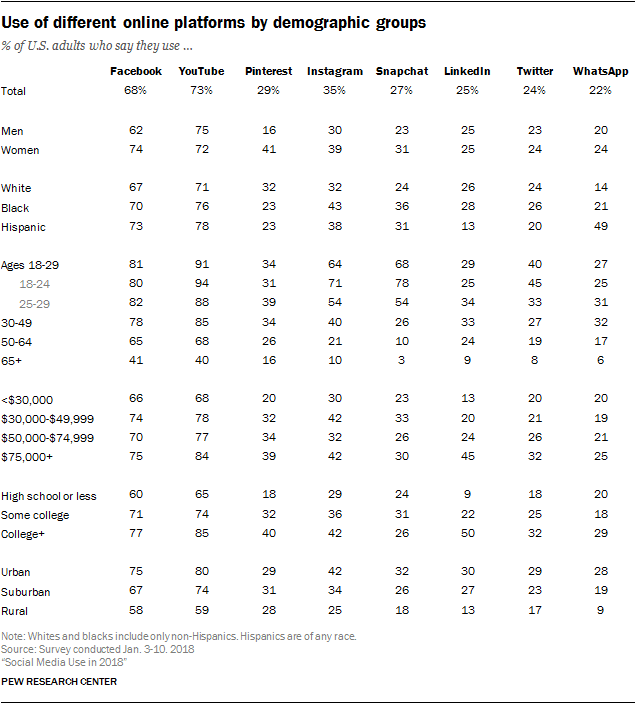 Source: Pew Research
LinkedIn's users also holds a lot of power within their respective organizations, with four out of five LinkedIn members driving business decisions. Furthermore, they hold two times the buying power of web audiences. LinkedIn's audience is made up of 630 million members, including 180 million senior-level influencers, 63 million decision makers, and 10 million c-level executives.
In short, if you want to reach qualified B2B decision makers, LinkedIn is the effective and targeted social platform you need to be using!
Leading B2B Marketers Love LinkedIn
Did you know LinkedIn has been rated the #1 platform for B2B lead generation by marketers?  This is because LinkedIn allows businesses to reach a quality audience in a professional context, allowing B2B businesses to engage with users in a very meaningful way.
LinkedIn is also the #1 channel for B2B marketers to distribute content, as well as the highest traffic-driving social media platform, with half of all social traffic to B2B blogs and websites coming from LinkedIn.
Furthermore, a staggering 80% of all social media B2B leads come from LinkedIn, and executives consistently rank LinkedIn high on value gained from their social media marketing initiatives.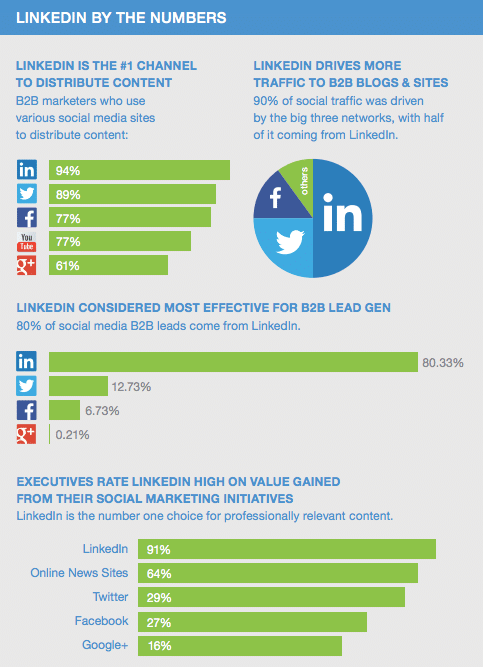 Source: LinkedIn
Everyone's Doing It
Remember when your mom used to say "If 'so and so' were going to jump off a bridge, would you jump, too?" Well, if 'so and so' is 30 million companies and the bridge is over a pool of social media success, then we'd have to say yes!
The fact is, over 30 million companies have LinkedIn profiles — and while you may not be on LinkedIn yet, chances are, you competitors already are (and as we've learned, your ideal target audience definitely is).
In fact, LinkedIn is the leading social media channel for B2B marketers, with 92% reporting that LinkedIn is a part of their digital marketing mix and 71% reporting that it's a part of their advertising strategy. Frankly when it comes to other social media channels, they cannot match LinkedIn's potential by a long shot and today's business leaders understand that.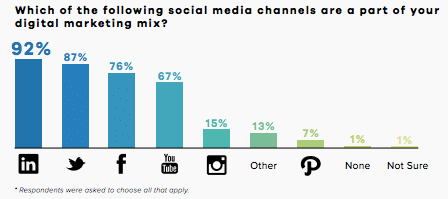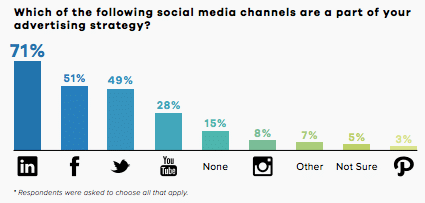 Source: DemandWave
And when it comes to seeing actual, real results from using LinkedIn, B2B marketers like what they see, with 59% reporting that LinkedIn is the #1 social network for lead generation and 38% saying LinkedIn has helped their business generate revenue.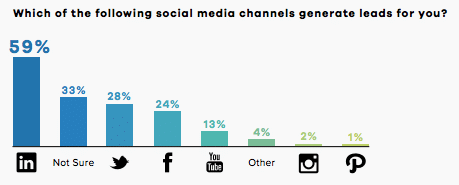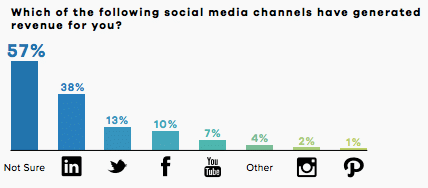 Source: DemandWave
Well, what are you waiting for? Take the first step to achieving B2B social media success and create your LinkedIn business page now!
Contact MARION for Social Media Marketing Help!
If you're not sure how to use LinkedIn for your B2B marketing strategies, MARION's social media marketing experts are here to help!
Contact us today to learn how we can help you reach your social media goals.