It's clear the COVID-19 pandemic has affected nearly every business across the globe. In MARION's headquarter city of Houston, TX, over 90% of small businesses have lost revenue due to the pandemic.
In times of economic hardship, marketing is usually one of the first departments to get its budget sliced. The current state of the economy is already leading to marketing budget cuts for many businesses.
A recent survey from Gartner shows that 45% of marketers say that budget cuts have resulted in campaign launches being delayed and 34% said cuts required creative ad content to be altered.
But companies should not be so quick to give marketing the axe! Many surveys show that in times of economic uncertainty, businesses should actually increase — not decrease — their marketing spend to help increase sales and market share.

How to Optimize Your Reduced Marketing Budget
If your budget has already been cut, here are some things you can do to optimize your marketing budget breakdown.
Focus on Cost-effective Channels
Turn your attention to channels where you can reach your audience and drive organic traffic without spending advertising money. These include social media pages, email marketing, and on-page and off-page SEO.
This B2B growth case study highlights how MARION's SEO in Houston helped drive organic traffic to meet business goals.
Reach Your Audience Where They Are
There is nothing worse than spending time and money on a platform that your users are not actually on. Sometimes, businesses can get caught up in wanting to be active on every platform just to be active, even if they are not seeing any real benefit from the channels. I call this "marketing just for the sake of marketing."
Now that your budget has been cut, you must take a close look at what is really working for your company and direct your resources to the appropriate channels to maximize ROI. Use analytics and marketing metrics to track where your target audience spends time and put all your eggs in the highest-performing baskets.
Taking a hard look at the data often surprises many marketers, disproving their assumptions about where their ideal customer is active. An example of this would be a B2B company that thinks they should spend ad dollars on LinkedIn when social media analytics show their target audience is 30% more active and engaged with companies on Facebook.
Learn how MARION's social media marketing in Houston, Austin, and DFW can help identify the highest impact opportunities for your business.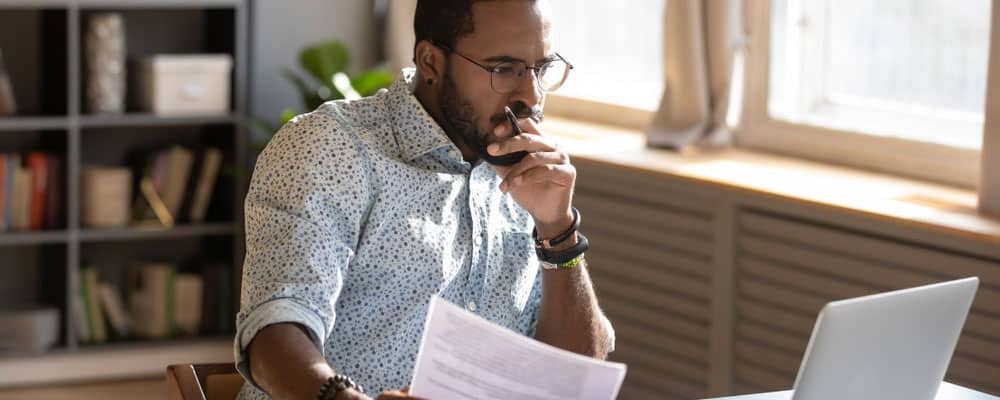 Reduce Paid Advertising Effectively
When your marketing budget gets cut, the last thing you want to do is just start slashing paid ad budgets willy-nilly. When slimming down your paid ad spend, thoroughly review the data for each platform and campaign to ensure you optimize your high performing ads. Advertising through social media or using PPC services in Houston, DFW, and Austin can still be an effective marketing tools for your business despite budget decreases.
Look at what has been proven to work for you and double down on that. Pause experimental campaigns or ads that are not giving the best ROI. When your marketing budget has been slashed, it's no time to spend money on low performing channels and campaigns.
Remember not to consider vanity metrics when making these decisions. Take a good look at your marketing goals and your key performance indicators to judge which ads are truly your top performers.
Use Tools to Free Up Time
Reevaluate your marketing tool and software subscriptions to see where your company is lacking. There's no shortage of free marketing tools available to help improve your team's productivity and save valuable time and resources.
For everything from email workflows and social media to SEO and stock photography — the internet is overflowing with free tools for you to take advantage of, so get searching! To help you get a good start, here are some of our favorite free social media management tools.

Outsource Your Marketing
A survey conducted by Deloitte showed roughly 60% of businesses cited that their top reason for outsourcing was to help reduce or control cost. Look at your team structure to see what core competencies you should keep in house. Then, seek help from an outsourced marketing agency for specialized marketing tasks you need help with.
Let MARION worry about your outsourced marketing so you can concentrate on your business! We provide a suite of affordable outsourced marketing services for Texas businesses to help you optimize you marketing resources — including branding and design, digital marketing, and traditional marketing. Contact us today to learn more!
Focus on Your Existing Customers
Focusing on your current customer base can help lower your cost of acquisition. Pay attention to your customers' wants and needs. Then, use customer retention strategies such as cross-selling or creating complementary services to help increase customer lifetime value and delight your customers.
Also, ask your loyal customers and fans to recommend you to others, via reviews on Google, social media or word-of-mouth. This advertising strategy is free and proven to work — as studies show 92% of consumers believe suggestions from friends and family over company advertising.
Your loyal customers can also help you reach a new audience through their marketing results. Ask your customers for permission to use them in a case study or post about their success on social media.
MARION Can Help Keep Your Marketing on Track
So, while you may be working with a smaller marketing budget now, don't throw in the towel. Using these tips can help you optimize what money you do have and continue to reach your business goals.
MARION is a full-service marketing agency in Texas that has been helping local businesses for nearly 40 years. If you need help planning for a smaller marketing budget, our strategists can help.