If you're a small business owner, you probably wear more hats than you can count. From balancing payroll to hiring employees to marketing, you do it all. One piece of marketing that your small business may use is social media.
I'm a social media marketer, and I'm also the daughter of a small business owner. My mom is the founder and owner of a fitness business. Over the past 12 years, I've watched as she's grown her small business from the ground up. I've also seen her struggle to learn to navigate social media for her business, so I understand first-hand the challenges it can pose.
So today, I'm here to help all you other small business owners out there learn about some free tools that will help make mastering social media for your business easy. Get ready to have some knowledge dropped on you!
After several years of doing social media marketing in Houston, I can confidently say that these tools will revolutionize the way you use social media for your small business!
6 Free Social Media Management Tools for Your Small Business
If you have multiple social media accounts and you want to be able to take a "set it and forget it" approach with your company's social media, then you need to try a social monitoring tool (Hootsuite, Sprout Social, Buffer, etc.). In my experience, the time and headache it will save you is well worth the cost and being able to schedule bulk messages in advance is a great perk. These platforms vary in price but if your company has three social platforms or less, I recommend you start out with a free Hootsuite plan.
Besides scheduling future posts, these tools also set up streams to monitor your page, what's going on in your industry, your messages and mentions, and more. It's like having everything you need for all your different social profiles in one simple dashboard — and what could be easier than that?
1. Unsplash
As a small business, you may not have the resources to take all your own pictures — that's where stock photos can come in handy. While stock photos can often be pricy to buy, there's a better option — enter Unsplash!

Unsplash.com is a website that offers over 800,000 photos that can be downloaded for free. It may sound too good to be true, but it's very real! So next time you're in need of the perfect shot, check here first before you waste valuable time or money.
2. Grammarly
Kiss spelling and grammar mistakes goodbye with Grammarly! This free tool can be installed as an extension on your browser. Once installed, it will pick up on whatever you type and automatically make suggestions for incorrect spelling and grammar. It's really that easy!
3. Canva
Here's a truth bomb: Photoshop is expensive and difficult to learn how to use. Save yourself hours of watching "photoshop for dummies" tutorial videos and use Canva instead! With an easy to use drag and drop interface, this free tool is so user friendly, anyone could do it in a snap. And with over a million photographs, graphics, and fonts, the possibilities are seemingly endless!
Canva also features a variety of different canvas sizes and layout options, so it isn't just for social media. You can also use it to craft professional flyers, mailers, and more. Trust me — try it once, and you'll be hooked!
4. Feedly
Feedly is a free feed reader (try saying that 10 times fast). This tool takes all your favorite news feeds and compiles them into one, easy-to-read feed. This tool is especially useful for small businesses that like to share curated content on their social platforms.
By having all the articles in one organized place, Feedly saves you time you would otherwise have to spend visiting different websites and blogs to find content.
5. Hashtagify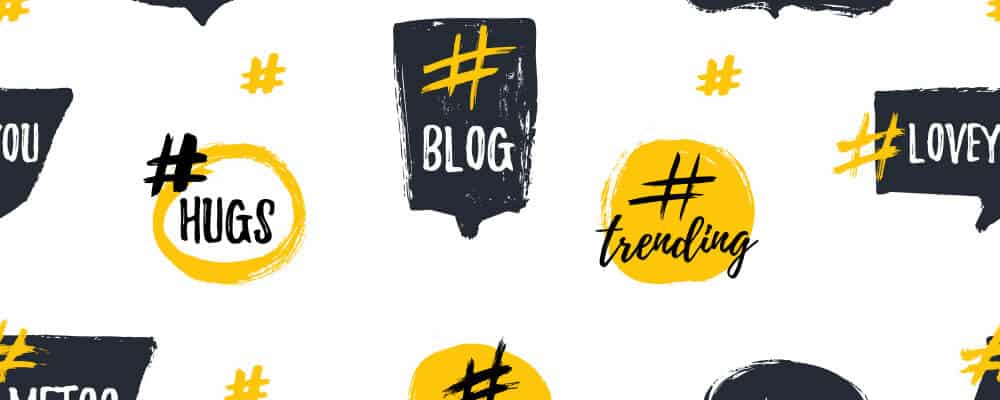 Hashtagify is a hashtag search and discovery engine. With this tool, you can search for a hashtag term and Hashtagify will give you stats on its popularity on Twitter and Instagram, as well as show how it has been trending recently. It will also give you recommended hashtags so you can easily find related hashtags to add to your posts.
6. LastPass
My mom's biggest social media downfall? She can NEVER remember her business's account passwords! If you have the same issue, LastPass is here to save the day. This is not technically a social media tool, because it can be used throughout your business to save and share your passwords.
LastPass works as a browser extension or as an app on your phone. This tool stores passwords and automatically enters them when you are on a website that you have saved a password for. And like all these other tools, there's a great free version available.
So, there you have it! While you may have your hands tied with a million other things for your small business, using these simple and free tools can help take the headache out of social media.
Let the Social Media Strategists at MARION Help Today!
Social media presents a major opportunity for your business – don't let it pass you by! To improve your social media marketing in Austin or Houston, let MARION's experts help!
Our award-winning marketing company has nearly 40 years of experience helping local businesses grow. Contact us today to schedule a free consultation, and learn how we can grow together today!