Are you constantly looking for ways to improve your marketing in today's digital-first world? Don't limit yourself by only investigating the latest platforms and digital tools. Many of the best marketing principles were developed decades ago, and applying them to your current strategy and process can be a great way to enhance your results today!
This post will cover the marketing rule of 7, and how you can leverage this classic principle for better results and a greater marketing return.
What is the Rule of 7 in Marketing?
The Rule of 7 is an established marketing adage that states a prospective customer needs to view your marketing message at least 7 times before noticing and taking the desired action. Many marketers may argue that it takes a lot more than 7 times, but the lesson is still clear – an overwhelming majority of your audience will not make their decision the first time they see your message. In order to convert customers, you need to consistently retarget potential buyers.
7 "Touches" of Sales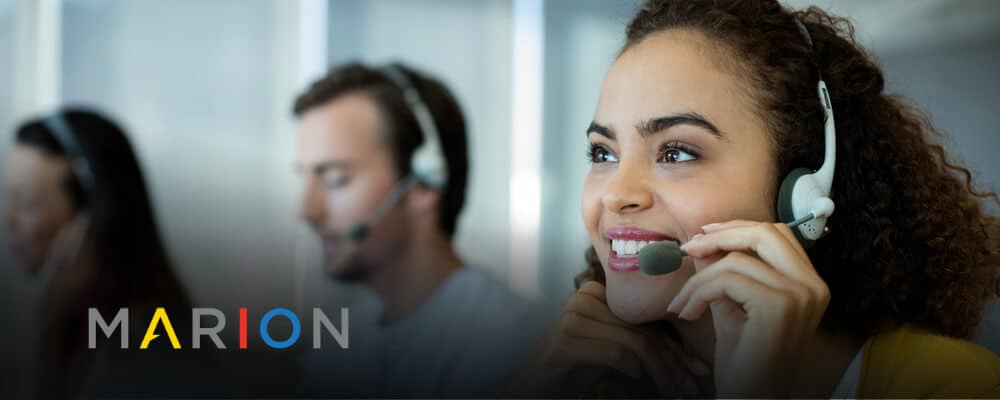 A similar concept is the sales strategy of using around 7 touchpoints with a lead after a cold call to generate a conversion. Every buyer's journey is different but taking the time to check in with a lead and being persistent beyond a second or third attempt is vital in getting your message through. At the beginning of every journey, future customers are simply gathering the information they need to make a decision as you help build their awareness.
Variety is Key
Following the Rule of 7 without being overly repetitive or intrusive can be difficult. That is why variety is important when executing multiple touches of sales. Expanding the number of ways in which you reach out to people with means getting creative.
An excellent way to make sure you stay on track with your progress is to plan a system in which you have these interactions mapped out. Take a look at the examples below for inspiration on creating your own strategy.
How to Execute the Rule of 7
When you are creating content to share with potential clients, make sure you are focusing on cultivating a relationship instead of just throwing them a sales pitch. Go into each interaction with the intent to create value and offer solutions.
Email

Email makes it extremely easy for you to reach out to a large number of the same people at different intervals. Crafting emails that are valuable to your email marketing list is critical so they don't unsubscribe (which they will if you're sending irrelevant information that they won't find useful). You can use email to welcome potential customers, inform them of new developments or products, offer gifts or discounts, or send a regular newsletter.
Video Marketing
Creating video content is another avenue worth exploring. Companies that use video in their marketing strategy show a 66% higher average website conversion rate than those who don't. Videos are shareable, engaging, and can make your business seem more authentic.
Creating good videos can greatly increase your brand's visibility, especially if you attract a loyal following. The more views there are, the more chances you have at attracting and converting more customers. Some ideas for videos include a business introduction, product or service explainers, tutorials, or staff messages. The possibilities are endless!
Are you struggling to build awareness for your brand? Download our free guide for building a better brand and start improving your business growth today!
Blog Posts
Blog posts are an excellent way to showcase your company's expertise and to communicate with your customers. There are several marketing benefits of blogging. Having several links pointing to your site will also help it rank better on search engines. Writing long and engaging content means that third-party websites are more likely to link to your content, and prospective customers will come back to your site.

According to Hubspot, companies that put up 16+ blog posts a month gained 3.5 times more traffic than companies that only published posts 0-4 times a month. By creating a content calendar, you can maintain a steady publishing cadence and ensure that you're addressing different pain points for your audience.
Social Media
Harnessing the power of social media is one of the most cost-effective ways to enact the Rule of 7. There are quite a few benefits that make it clear why businesses need social media.
You can directly speak and interact with your customers, share content that you've created just for social media or repurpose old content, and target ads towards people who may be interested in your business. If you are posting content that people want to see, they will share your story themselves (which is very powerful as people tend to trust the opinions of their peers more than brands).
Hedge Your Marketing Bets
There are countless more creative B2C and B2B marketing strategies to gain exposure for your business (podcasts, whitepapers, presentations, etc.) Don't rely on just one method to communicate your message. Having a wide range of strategies creates more chances for success. It also creates a safety net in case people stop using one channel.
For example, if someone quits Twitter, you can still have your message displayed on LinkedIn, Facebook, their inbox, search engines, and more. If popular social media channels reduce the organic reach of your content, you can start to use social media advertising for your business. If your whitepapers aren't pulling in as many clients, you can just pivot your focus on blog posts.
The more opportunities you give people to be familiar with your business, the better. Try as many methods as possible, determine which ones are most effective, and watch your business grow!
Partner with MARION to Improve Your Exposure Today
Do you need help reaching your audience, and turning your marketing efforts into revenue? MARION is a traditional and digital marketing agency with the experience needed to enhance your exposure and turn your target audience into happy customers.
Contact us today for a quote! Our team of marketing strategists and creatives will help turn your brand into a professionally branded revenue-generating machine.