Let's be honest, traffic in Houston and Austin can be a bear.
You live in Katy and work downtown Houston?
Sitting in traffic on I-35 at 7:30 in the morning?
You spend so much time stuck in traffic, you might as well put that time to good use. Exercise your brain and make your business, and life, better.
This is where podcasts come in handy. As technology has improved, more creators and producers have jumped into the podcasting space. Along the way, podcasts have gotten better.
More informative. More niche. Better production. You get the idea.
Here are our top business, marketing, and local podcasts to listen to on your long Houston or Austin commute — or while you go on a jog, ride your bike, whatever. Maximize your time and fuel your brain with these top picks from the MARION Marketing Agency.
Top Business Podcasts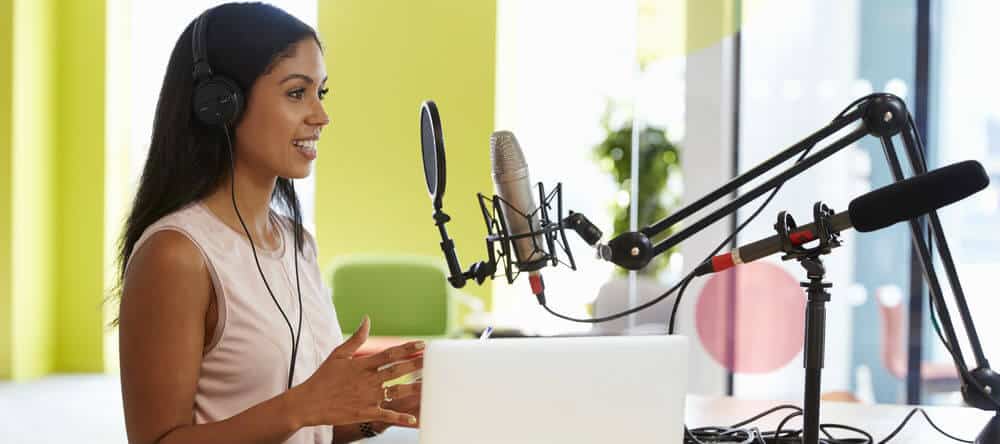 HBR IdeaCast – Harvard Business Review has had their long running IdeaCast, and it's one of my absolute favorites. Sarah Green interviews top executives from large business and industry giants on a range of topics. It's well produced and highly informative.
Inside LaunchStreet – A podcast on innovation with Tamara Kleinberg. Ensuring that your business is growing and innovating, whether through product, service, or culture, is a sure-fire way to get to the top of your industry.
Outside In – I love the approach of this podcast because it gets at the heart of how business can attract customers in this day and age. Put your customers first! Interviews with leaders from business, media, and academia discuss how consumers are changing and how businesses need to create a customer-inspired organization.
Business Wars – As the name suggests, in business there are sometimes winners and losers. Big brands battle each other for customers, dollars, and brand attention. David Brown hosts this amazing podcast with insights into what drives leaders, investors, and executives to new heights – or to ruin.
How I Built This – Guy Raz weaves great stories that take you through the journeys of some of the biggest innovators, entrepreneurs and idealists. This is how you turn a company or a brand into a movement.
Best Startup Podcasts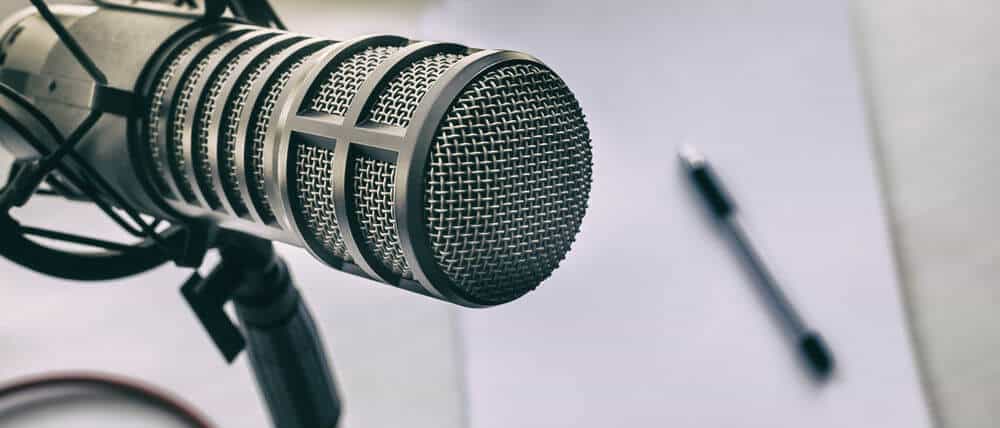 Mixergy – In this startup and tech podcast, Andrew Warner interviews founders who have built successful companies. Guests can expect Warner to ask hard hitting questions about mistakes and revenue and does an amazing job of pulling back the curtain.
StartUp – From Gimlet Media, who puts out amazingly produced podcasts, comes a comprehensive look at what it's "really like" to launch and run a startup. This is binge worthy.
Entrepreneur on Fire – With thousands of interviews from large and small companies alike, John Lee Dumas delivers the goods. If you're looking for inspiration and strategies on getting your company to the next level this podcast is for you.
Masters of Scale – Want to learn how companies grow from zero to billions? This podcast, hosted by Reid Hoffman, has you covered. One of the things I love about this podcast is their commitment to a 50-50 gender balance for guests. We need to hear more from women who are doing amazing things and how they did it.
The Pitch – Another entry for Gimlet Media, and they do not disappoint. If you need funding for your next growth stage, this is where you get the insights to land your next seed round. The information is powerful and candid. I'm always amazed with this podcast.
Top Marketing Podcasts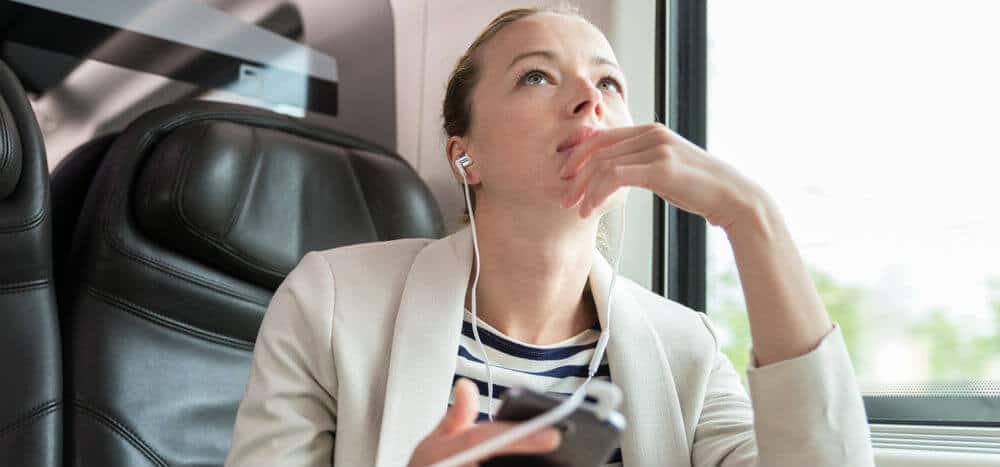 Marketing Over Coffee – I start my day with coffee. And marketing. You should as well. John Wall and Christopher Penn discuss what's new and trending in the marketing industry. You'll be informed and inspired.
Duct Tape Marketing – You want your brand to be sticky. John Jantsch delivers interviews with thought leaders, experts, and authors on marketing and branding topics where they share their stories, tactics, and marketing secrets. This is on my must-listen to feed.
I Love Marketing – From the brilliant minds of Dean Jackson and Joe Polish, this podcast has been running steady for over 15 years! Was podcasting even a thing back then? It was, and they were. Marketing ideas from direct mail, lead generation, getting referrals, marketing psychology and more.
The GaryVee Audio Experience – If you've been around video and podcast space long enough, you've run into any one of Gary Vaynerchuk's many content pieces. From marketing, branding, social media, to business and hustle he covers it all. He's passionate and thrilling.
Social Pros Podcast – Social media marketing is still something that many business owners have trouble understanding. Jay Baer and Adam Brown break it down by interviewing real people doing real work in social media.
Top Houston Podcasts
#TwitterSmarter Podcast – Host Madalyn Sklar interviews social media powerhouses on working smarter, not harder, in social media marketing.  From tools and software, to tips and tricks, you'll be an influencer in no time.
No Permission Needed – Ozeal interviews remarkable minds in business and self-development. This uplifting podcast will find you inspired and educated. This is the boost you need to get through the week.
The H – Luke Brawner interviews Houstonians. It's a mixed bag that gives insight into what it's like to live and thrive in Houston. With two seasons in the books, I'm looking forward to seeing this podcast grow an audience and thrive.
Working Wisdom – From C. T. Bauer College of Business at the University of Houston, this podcast focuses on work, life, and everything in between. You'll find inspirational and practical tips on work/life balance and more.
Shrimp Tank – Admittedly, this was a new discovery for me as I was researching Houston based podcasts. Roundtable style interviews with business owners, many of whom are based in Houston, TX. I'm diggin' the local love.
Top Austin, TX Podcasts
I Love You So Much – Looking for great things to do in this amazing city? This is your audible journey into Austin's pop-culture and lifestyle. You'll discover great gems that help you get the most out of being an Austinite.
The Feedbak – Navigating the ever-changing Austin scene can be daunting. A city that is growing this fast means you need a guide. This podcast is your guide to live music, festivals, and other entertainment options.
I Love Queso So Much – I cannot stress the importance of this podcast. It is life. Because queso is life. Their goal is to review every queso in Austin, one podcast at a time. May the gods bless them on their noble journey.
No Agenda – Adam Curry and John C. Dvorak have been doing this longer than anyone in the podcast game. They are podcast gods. It's not for everyone, but everyone should try a few episodes.
Cool Things Entrepreneurs Do – Thom Singer interviews business owners on various topics from goal setting, marketing, sales, networking and more. It's a smorgasbord of inspiration and information designed to help you get unstuck.
Did we miss one of your favorites that deserves to be on the list of best podcasts to listen to? Leave a comment or shoot me an email.