In the words of billionaire tech mogul Bill Gates, "Content is king." On the internet, knowing you need to produce content to build your brand is one thing, but finding and implementing a successful content strategy takes deliberate effort. A content planning calendar (also known as an editorial calendar) will streamline your marketing and allow you to think strategically about your goals.
What is a Content Calendar?
At its core, a content calendar is a schedule that details what, where, and when you plan to create and post your online content. While you may have a specific branding or revenue goal, your content calendar provides a detailed roadmap for moving from intention to action and achieving your objective.
Types of Content Calendars
An editorial calendar includes three pieces of information: the content you will publish, where you will publish it, and how you will promote it. To that end, there are three types of tools commonly used to create a content calendar:
Spreadsheets: Applications like Google Sheets and Excel make it easy to customize templates with your own categories.
Project-Management Tools: These allow your team to collaborate and keep track of assignments and deadlines.
Calendar Apps: Provide a simple way to schedule content creation and marketing.
No matter the type of calendar you choose, you must ensure that it's easy to use and interpret for you and your team.
Blog Content Calendar Example
A blog content calendar helps to plan and track the publishing of articles, press releases, and blog posts. A calendar helps ensure all posts are published on time, with relevant topics that will engage readers. Below is an example of a blog post content calendar layout.


Social Media Content Calendar Example
A content calendar is an important tool for developing successful social media campaigns. It helps to organize and plan content on various social media platforms, ensuring that your posts are seen by the right people at the right time. Below is an example of a social media content calendar layout.


MARION is a full-service marketing agency that offers content marketing in Houston and Austin, Texas. Reach out now to get started!
Who Uses Content Calendars?
Some of the largest journalistic empires in the world make use of editorial calendars to schedule their content creation. However, a content calendar isn't just for large news corporations. Everyday bloggers, podcasters, YouTubers, and social media managers use them too. In fact, anyone who publishes content regularly can (and should) use a content calendar.
How to Create a Content Calendar
Creating a blog or social media content calendar doesn't have to be difficult, but you must do some strategic thinking beforehand to develop a solution that works well for you and your team and helps you achieve your ultimate goal.
Establish Your Content Marketing Goals
Before creating a content calendar, you need to understand why you're creating content in the first place. Determining whether you want to get more traffic, raise your conversion rates, or establish yourself as an authority in your field will give you insight into the type of content you should create and where and how often you should publish.
Build Your Template
A practical editorial schedule starts with a content marketing calendar template that mirrors your team's content creation workflow. Get started with these four basic steps:
Create a Timeline
Each piece of content should have a set deadline for its publication. How long each content creation step takes will be based entirely on that deadline.
Publishing Frequency
Nail down just how often you will publish your content. Your team should be clear on your content production frequency goals to stay on top of their responsibilities.
Determine Content Types
Your content creation strategy should align with your marketing goals and objectives. For example, you won't create weekly blog posts if you're working on building a social media presence. Ensure your editorial calendar includes the content types you want to publish.
Assign Owners
Make sure your team knows who does what. Retaining that knowledge will help streamline your workflow and avoid wasted time and effort due to redundancies.
Tips for Creating Your First Content Calendar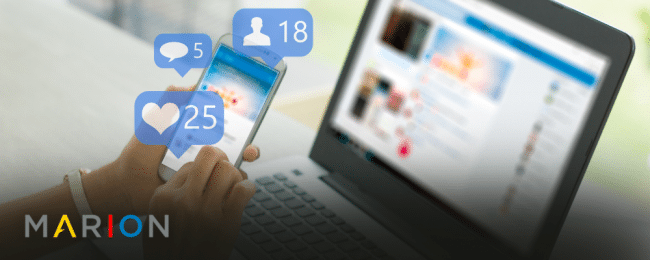 Creating your first blog content calendar is a daunting task, but there are a few actionable steps you can take to simplify the process for yourself and your team:
Ask Questions: Knowing the type of content you create, how often you publish it, and how many people will use your calendar will help you choose the right tool
Make it Fit: Create a useful content calendar by listing the steps in your workflow and building them into your spreadsheet or project management application
Just Get Started: Start by using a simple content calendar template and refine your process as you go along
Whether you use a simple spreadsheet or a more robust project management application, use what you have and what you've learned so far to begin your journey toward more strategic marketing.
Download Your Free Content Calendar Template
If you're new to creating content calendars, you may be overwhelmed with information and left wondering where to start. Fortunately, our free content calendar template makes getting and staying on track with your content goals easy. Download your Google Docs template today to start building and executing your marketing strategy on your own or with your team.
Get More Help from the Content Marketing Specialists at MARION
Creating a blog post content calendar is a great place to start working toward expanding your reach, but your marketing efforts shouldn't end there. Solidifying your brand with a well-designed logo and website and marketing your offers through search engine optimization, paid ads, and a social media presence are all vital pieces of the content marketing puzzle.
Fortunately, our digital marketing experts at MARION have extensive experience providing client-focused integrated marketing services to businesses of all types.
Contact our team today to learn how we can help you build and grow a lasting brand.