Your site needs to be redesigned. You know that, but it performs well in search engines. You don't want to lose the search engine love that you've worked so hard to cultivate. So, how do you manage your website redesign SEO strategy?
If you're considering a redesign, then you most likely have some user experience issues that need to be worked out. Whatever you do, always place the user experience above your site redesign SEO.
It doesn't matter how well you show up in search results if people cannot effectively engage with your website when they find it.
How to Redesign Your Website Without Losing SEO
Find a reputable web design and SEO company to work with. As part of your search for the right team(s), familiarize yourself with this site redesign SEO checklist and discuss these items with potential candidates.
For more help with choosing the right advisers, check out these helpful guides:
Once you are comfortable with the SEO checklist for website redesign below, begin the process and keep checking back over this SEO website design list at regular intervals. You could let some important items slip through the cracks if you're not aware of the SEO process for new websites.
1. Audit Your Existing Site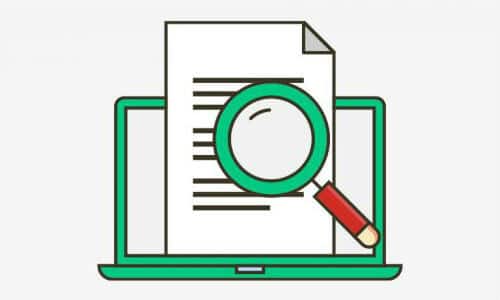 The best place to begin your website redesign is auditing your current site. Look at the parts that worked and those that didn't work when it comes to your SEO efforts.
For example, you may have older pages that perform well in search results, try not to adjust the main content of those pages too much. Don't impulsively replace pages with new pages and URLs. Instead, find a way to work this content into your new site structure, ensuring that all those quality inbound links still have a relevant home.
What should you look for in your audit? Download this free eBook with an 8-point website checklist that will help you identify the essentials!
2. Identify and Include Commonly Searched Keywords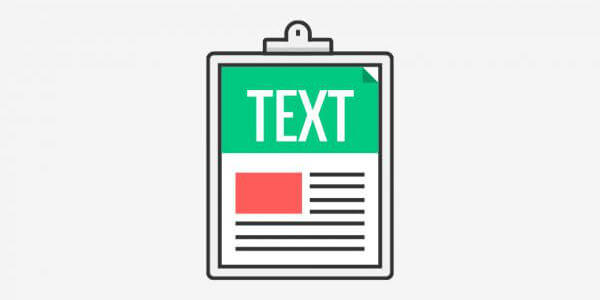 Perform keyword research for your site and look through your analytics to see what people search for when they click through to your site. Incorporate commonly used phrases into your site's content.
In your keyword research, try not to only look at keywords that YOU think people should use to find you. Look at the keywords that they are already using to find you and start there. If you don't have a significant amount of historical data, do some competitor research to find the right keyword targets.
Look for longer keyword phrases, or long-tail keywords, that you can build content around for your redesign. You will have a higher likelihood of ranking higher for long-tail keywords than for short two or three-word phrases.
3. Set Up 301 Redirects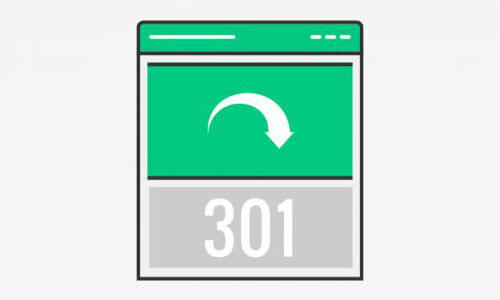 After your audit and keyword research, you may decide to go ahead and remove pages from your site as part of the redesign. If this is the case, make sure that you set the URLs up as a 301 redirect rather than letting the URLs produce a 404 error or using a different type of redirect.
When you use a 301 redirect it forwards traffic that is coming to an old URL to a new URL of your choosing. It also tells search engines that this is a permanent change, which is very important. When you use a 301, you keep most of the "link juice" attributed to that particular page and move it to a similar section of your site. This is why setting up the right redirects is essential to your site redesign SEO.
4. Consider the URL Structure for Your Website Redesign SEO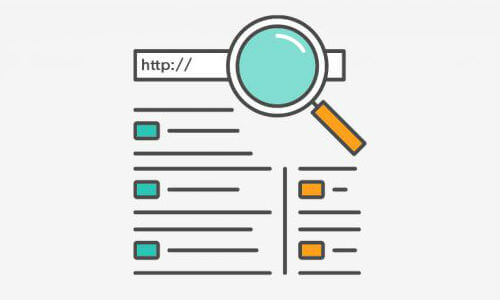 Are you maximizing your SEO opportunities with your URL structure? A keyword-rich address that provides context to the link your visitors are about to click can bring down your bounce rate and improve rankings.
If you're using a content management system, like WordPress, your URLs will be created dynamically by the backend. You will want to ensure that you have selected that your site should use keywords versus the default page variable URL.
For example, the default dynamic URL for a page about growing green apples might be as follows:
www.greenapplefarm.com/?p=1375
Ensure that your content management system is configured correctly and your URL should look something like:
www.greenapplefarm.com/growing-green-apples/
This URL structure will perform much better in search results related to growing green apples. Also, note the use of dashes between keywords. A common mistake for SEO beginners is to use underscores between keywords in URLs. Search engines do not recognize an underscore as a keyword separator, so always use dashes.
5. Get Rid of Shady Backlinks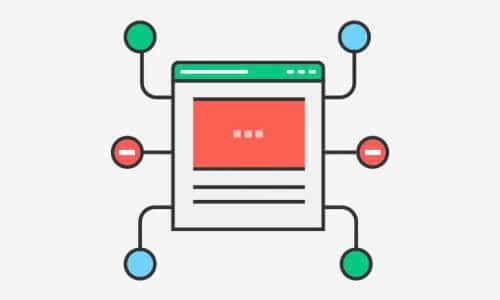 Backlinks are an important part of your SEO strategy, but shady links do more harm than good. If you're buying backlinks or adding your site to spam directories, your rankings are going to take a major hit. Disavow these links or remove them entirely.
After your redesign is complete, you should sit down with a reputable SEO company or consultant and discuss ways that you can increase the number of high-quality inbound links to your site the right way.
6. Implement Responsive Design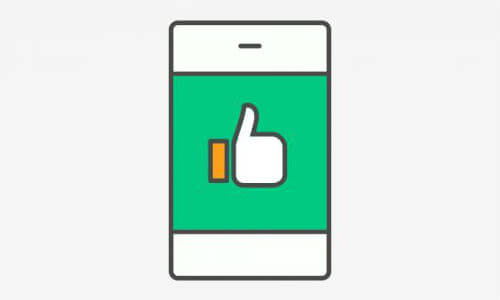 A smartphone is close at hand for 77 percent of people in the United States. If they try to visit your site on their mobile device, what do they experience?
A responsive design helps you avoid problems that are common to websites without mobile optimization. And since we are discussing your SEO strategy during website redesign, we can't forget to mention that Google uses mobile friendliness as a ranking factor.
7. Add Analytics Tracking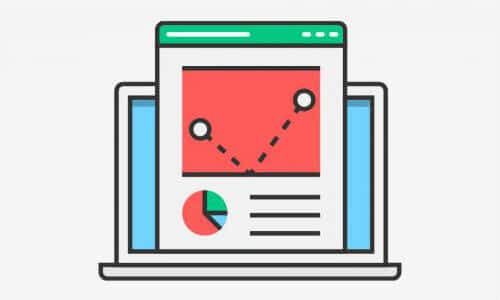 Don't make the mistake of thinking of SEO as a project that you can knock out, dust your hands off, and consider finished. SEO is a never-ending struggle against the tide of online competition for digital "shelf-space."
You can't improve your SEO strategy if you don't have hard data backing up the decisions you make. Google Analytics provides you with many key performance indicators showing you the results of your website redesign SEO strategy. Now that you've got access to your data, it's up to your marketing and executive teams to learn how to choose marketing KPIs that matter.
8. Make Sure Your Site Is Human-Focused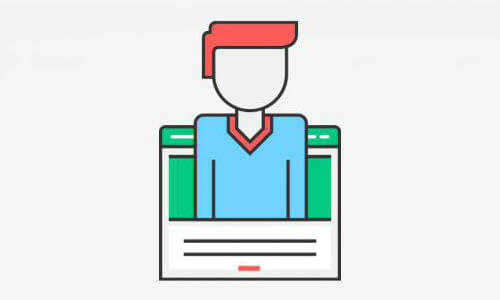 Google's entire business model centers around providing the best result when people search for something. Don't underestimate their ability to determine if your content is relevant and high quality.
When you create content for humans and not search engines, you will find that you achieve greater success from an SEO perspective as well. Always keep in mind that other websites linking to your content is still a huge factor for SEO. Why would someone link to your content if it is not created to engage people, but rather search engines?
The Take-Away
Your website redesign may be a high priority marketing objective, but don't rush the project. Take the time necessary to systematically work through a thorough process ensuring that your new site is both an improvement from a user experience perspective and an online visibility perspective.
Contact us today to speak with an expert from MARION's team of SEO experts and website design professionals.
An effective SEO strategy requires a comprehensive look at all the influencing factors impacting your ranking. Before you consider your website redesign complete, make sure that you have carefully considered the items on this list and that you cover your bases.