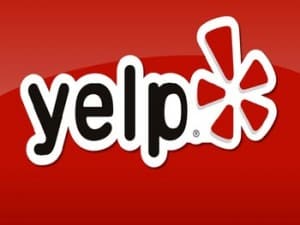 Yelp has been around for some time now and is quite the renowned force for word-of-mouth reviews offering the good, the bad and the ugly of local businesses.
With over 60 million registered users and over 20 million reviews posted on the site, it's fair to say that Yelp is still the dominant force when it comes to social review sites.
Yelp offers reviews, hours, directions, a map integration feature, additional links for website and information and is a very user-friendly website and app.
Whether you have a business that is all B2C or B2B, you should find yourself on Yelp and start to work on improving on your listing, reviews and your overall presence on Yelp!
Important Things for Your Yelp Account
Categories:

We cannot stress enough how important it is to correctly categorize your listing, since it's the most important piece of your Yelp page!


Include Detailed Address:

Have your most recent street address, along with any important notes about landmarks or cross-streets.


Link Back to Your Website

: This is critical for converting more visitors into customers. If someone clicks over to your website and likes what they see, they are much more likely to become your customer.

Photo Attribution: Nothing hurts your Yelp profile more than a blank photo area. Adding quality photos is a key aspect of your marketing strategy for your Yelp listing.
Mobile App & Ads

Yelp also has a strong presence via mobile app. Mobile provides the ultimate holy grail for local ads as consumers click on the mobile website or app to find a business. Depending on your business, some may want to advertise to the consumer within a local area or targeted to a specific listing categories.
Reviews

Reviews are great for getting customer feedback, whether it's good or bad. If you should receive a negative review, it's very important that you respond quickly and turn into valuable feedback and how can you prevent the issue from happening again.
All you need to succeed on Yelp is to create a stellar profile with the properly selected categories and with all the right information needed to attract visitors to your listing.
Do you need help with your Yelp? MARION will work with you to achieve your Houston online marketing goals. Call us at 713-587-6427 or send us an email.