There are ways to improve sales strategies and marketing tactics without being pushy, but you definitely can't sit back and expect customers to arrive at your doorstep. Even the most basic marketing plan to increase sales must be clearly defined for you to reach and connect with as many target customers as possible.
3 Examples of How to Improve Sales and Marketing
In this post, we'll discuss how to improve sales with proven business marketing strategies.
1. Create Buyer Personas

Buyer personas are detailed profiles that describe an ideal target customer as if they were a real person, including important traits beyond basic information like age, gender, and income. Buyer personas often include details such as their job role, duties, shopping preferences, desires, obstacles, and more.
It's up to you to decide which information is relevant to your business or brand and tailor it to different types of customers you'd like to attract in order to solve their problems.
Struggling to build a profitable brand? Download our free guide to building a better brand today, and position yourself for major growth!
Once you've created a few buyer personas, you can then create personalized experiences for each category. You can create copy, landing pages, blog posts, and even e-books with specific personas in mind. Without buyer personas, your unempathetic copy might not resonate with the person you're trying to convert. When it comes to sales, you can prepare beforehand and switch up your script depending on which category the prospect falls under.
Craft a buyer persona by brainstorming with fellow employees, send out surveys, analyze market research, or observe reports from social media and your website. When you figure out which channels your persona will most likely be reached through, you can invest your time in those and waste less time on less effective platforms.
Once you understand each buyer persona's needs and start tracking them over time, you'll be able to tailor your marketing message with greater accuracy and increase sales. 3 in 5 people are more likely to make a purchase when recommended options based on past preferences or purchases.
2. Establish Thought Leadership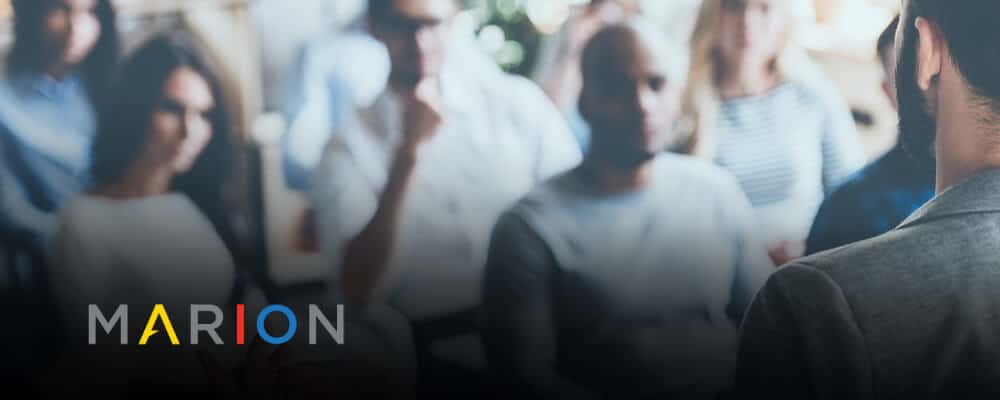 One of the best marketing strategies to increase sales is to educate people. This shows that you are knowledgeable but also eager to assist your customers in achieving their goals. Providing them with resources means giving your audience immediate value, which builds trust and goodwill to increase the number of people who return.
Useful resources include whitepapers, e-books, blog posts, case studies, video guides, and much more- the possibilities are endless. Keeping it varied and consistent (and not overtly promotional) will slowly build your reputation as an industry leader whose thoughts and opinions are credible and reliable.
Make your content available on your website, social media, and email campaigns to nurture your leads and convert them into sales (take a look at our blog post about the 7 touches of marketing/sales!) At conferences, trade shows, or speaking engagements, you can direct your new contacts to your digital properties where they'll find your valuable resources. Over time, this will help reduce costs of both B2C and B2B marketing strategies as your list of resources and contacts grows.
Simply sharing valuable information created by other people is also a good strategy because it shows you're not simply promoting yourself all the time and engaging with others in the industry. Creating a social media calendar that includes a robust mix of internal and external industry information is a great way to get started.
Shaping and nurturing a strong community is a useful strategy in building awareness, especially for smaller businesses- which leads us to strategy #3!
3. Word-of-Mouth Marketing

Out of all the marketing tips to increase sales, word of mouth marketing is one of the most effective and proven marketing strategies available. According to Neilsen, 92% of people trust recommendations from friends and family over all other types of marketing campaigns.
There are several ways to take advantage of word of mouth marketing, the most common of which being referral marketing and the most recent being affiliate and influencer marketing.
According to McKinsey, referrals influence up to 50% of all purchasing decisions. Not only that, referrals tend to generate more than 2 times the sales of paid advertising. This is evidence that people place a lot of stock on other customers' opinions rather than directly from the business itself.
While good customer service and memorable experiences may cause customers to organically recommend you to their friends, setting up a referral program can yield faster and greater results. You can get creative with how you want to incentivize your customers to refer their friends with different rewards that work for your company.
Although affiliate marketing works similarly, the two people usually do not have an existing relationship. It's usually "one-sided", such as a celebrity. Even if you're a smaller business without a huge marketing budget, spreading the word with micro-influencers (less than 100,000 fans) can be a more cost-effective solution than hiring influencers with large audiences.
Sometimes it's just more effective – period. AdWeek found that on average, engagement actually drops the more followers an account has. Leveraging influencers can yield excellent results if you take the time to find the right one.
Lastly, you can simply ask existing customers to write reviews and post them online. According to BrightLocal, 88% of consumers say they trust online reviews as much as personal recommendations. Once you collect a decent catalog of reviews, this word of mouth avenue will play an essential role in gaining you customers.
Work with MARION for Better Marketing to Increase Sales
Not all marketing is created equal. After nearly 40 years serving Texas, MARION is among the top Houston marketing agencies.
Schedule a free consultation with one of our experts today to determine if we are a good fit for growing your business together!