A logo is, at its core, a single graphic element that represents your entire business.  It should be easily recognizable, speak to your credibility, and, quite frankly, not turn people off.  A boring, confusing logo may cost you credibility and drive away sales.
We frequently discuss how a strong branding strategy is important before you begin on projects like Houston website design, creating business cards and brochures, or drafting Houston online marketing campaigns.
It may surprise you, however, just how much logos themselves can directly influence a business's sales numbers.  No one is going to tell you that new company logo designs will suddenly double your sales, but there is an undeniable correlation between a company's branding and the success of their marketing.
After IHOP redesigned their logo in 2015, for instance, the company posted one of the largest sales quarters in a decade.  Undoubtedly, the logo redesign was part of a larger marketing shift, but it demonstrates that power that branding can bring to your sales funnel.
The big question: Is your logo hurting your business?
There are many components that go into growing market share and earning profits but don't neglect the power of brand advocates. Customers who love your brand will deliver repeat business, referrals, and free advertising.
If you want to make sure you are doing everything possible to boost your market share, you want to be as unforgettable as possible. Stay on the top of the customer's mind with a logo that screams quality, one that they connect with, and that they remember.
Here are four questions you need to ask yourself, along with business cases where a logo redesign made a real-world impact.
1. Does your logo say what you think it does?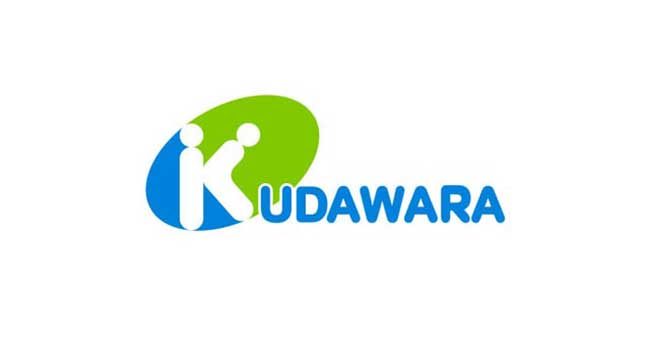 Designing a logo can be a somewhat personal experience for business owners.  It's a moment in time where they are deciding how to present their baby to the world.
It's important that you love and believe in your logo, but do not make the mistake of moving forward without seeking feedback from others.  It's entirely possible that you're too close to the project and are missing something that will be very obvious to others.
Run your logo by a diverse group of people.  Try and include individuals from several age groups, ethnic groups, and socio-economic groups to ensure that there are no cultural meaning that you may have missed.
It's safe to assume that the Kudawara Pharmacy (logo above) wishes that they ran their logo by a few more people before finalizing the design.
2. Is Your Logo Timeless or Outdated?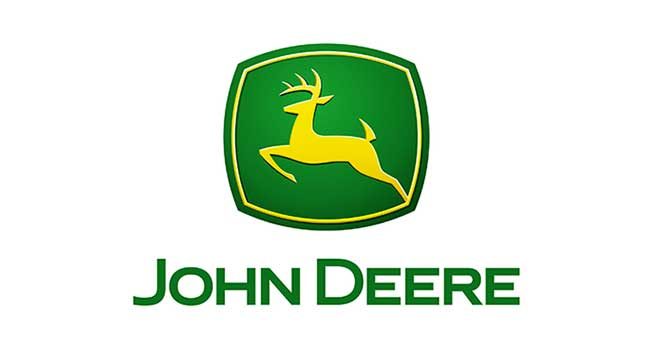 No logo will last forever, that's just not how design works.  Aesthetic appeal changes over time as design elements come in and out of style.  The idea is to create a logo that as much as possible will stand the test of time, only needing to be updated slightly to be current.
John Deere's logo is a deer. Simple, right? Not so fast. The farm equipment maker named after the company's founder has a built-in visual, but finding the right deer was tough. Their company trademark page offers a fascinating lesson in how logos have to change with the times.  Their latest redesign has the deer leaping upward for the first time in 140 years as the brand goes global.
Even the best, most timeless designs need an update once in a while.  Be honest with yourself when evaluating your logo.  It may have been perfect when you initially design it but is that still the case?
3. Is Your Logo Recognizable or Ambiguous?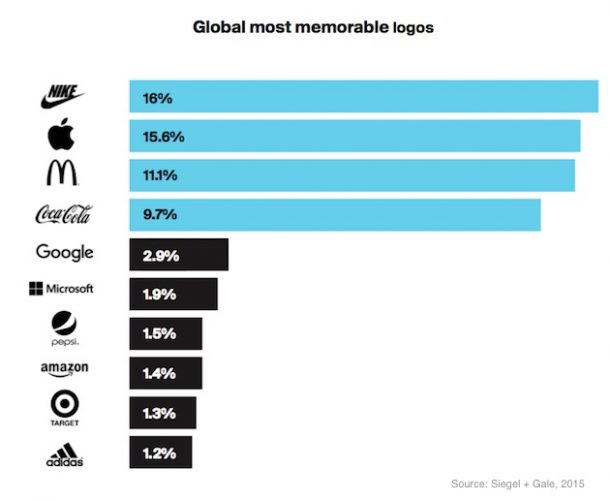 If a customer doesn't recognize your logo, is it effective?  Your logo should be confident and say something about your brand, so the customer will know where you stand.
In a recent survey of thousands of consumers around the world, the most recognizable brands are Nike, Apple, McDonald's and Coca-Cola. No other brand comes even close.
Brands like Microsoft, Pepsi, and Target round out the top 10, but only the top four are recognized by a significant fraction of the population.
These brands have one thing in common, they have made brand recognition a priority.  Take a cue from the logo design basics of these giants of the branding world and ensure that your logo is recognizable, memorable, and is on everything you put in front of the public.
4. Is Your Logo Concise or Complicated?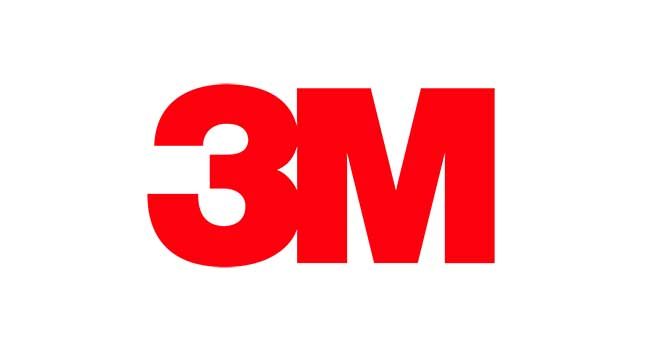 The best logos communicate the brand identity using a visual language. Amazon is a name that doesn't tell you much about what the company does, but the logo includes an arrow from A to Z, which doubles as a satisfied smile.  Boom! That's good branding.
A strange symbol accompanies Sun Microsystems. When you look at that symbol more closely, it spells Sun from every possible direction. That is subliminal coolness.
The opposite of this simplicity is the original Starbucks logo. It was a brown mess with a scaly, double-tailed mermaid and too much going on all around. Over the years, the company switched to a softer green and streamlined the image to be easily visible from a distance.
The 3M logo is another example of a simple, concise, and no-frills logo.  It's instantly recognizable.  It carries a sense of trust and endows whatever it adorns with a certain perceived quality.  It's a masterfully designed logo often overlooked because if its simplicity.
If you are designing or redesigning your logo and your designer presents you with a simple concept, don't dismiss it.  Confusing simple with common or bland unfortunately happens all too often. Houston graphic design effects are often used to mask poor designs.  A truly effective and simple logo design is very hard to achieve.
The True Value of a Great Logo
Here's the bottom line: Does your logo appeal to anyone but you? It can be a painful question, but the revenue that comes from better brand recognition will soothe the sting. Make your mark in the world. You never know, a great logo could be the catalyst you need to catapult your company into better marketing, an overflowing sales funnel, and a better bottom line.