If you want an instantly recognizable symbol that represents your brand, you need a logo. But most business owners don't know all the logo rules, making it hard to create the perfect visual representation of their brand. So, what should a logo contain?
6 Tips on How to Create a Good Logo
It's time to learn the main logo design considerations before you create (or recreate) this marketing essential. Here are the top logo design best practices to follow for a stunning final product.
1. Get Everyone Involved in the Logo Design Process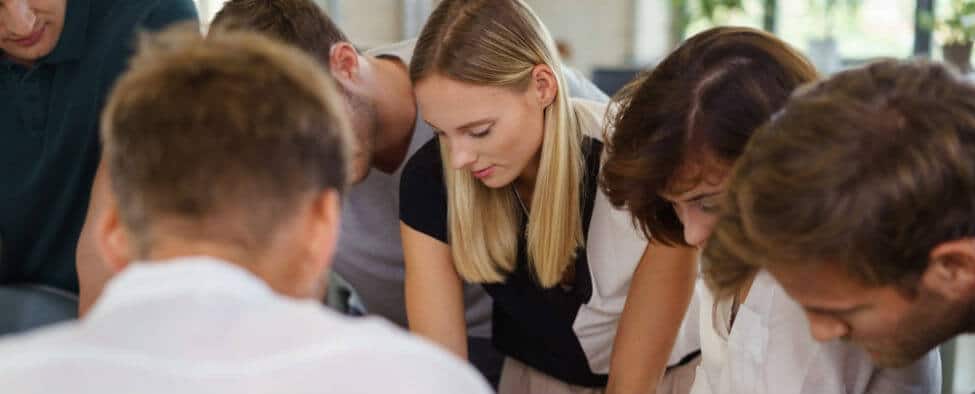 You want everyone at your company to feel good about the logo that represents your business. The easiest way to do this is to create the opportunity for everyone in the office to provide input. Not only are they more likely to feel proud of a design they helped create, but you're also going to need everyone's ideas in the first place.
As you start on the logo design essentials, schedule some brainstorming sessions with employees. This is a chance to collect input on the shape, color and other things to consider when creating a logo. You can even ask employees to sketch out their logo ideas, so you can decide which ones to further develop.
2. Be Sure Your Logo Fits Your Industry
Maybe you feel your new logo describes your company, but does it work in your industry? If you're in a serious or professional field, make sure your logo reflects that. If you're in a casual or lighthearted field, your logo can be a little more playful.
For example, if your business is a funeral home, then a pink, bubbly logo with a happy face isn't appropriate. But if you sell cotton candy or ice cream, pink and bubbly is more likely to be on target. Consider the logos of the other businesses in your industry to get an idea of how serious or playful you can get as you learn how to design an effective logo.
3. Keep the Logo Simple
One of the most important logo design essentials to keep in mind is to stay simple. The most effective logos are simplistic, not complicated and hard to remember. You want your audience to immediately identify your company from the logo alone, and a complicated design doesn't allow for that.
Think about some of the most famous logos and how simple they are, from the Nike swoosh to the Target bulls-eye. Keep this in mind as you work on figuring out how to develop a logo concept. If you're having trouble with keeping things simple, you might benefit from MARION's logo design services, so learn more about how we can help.
4. Choose the Right Colors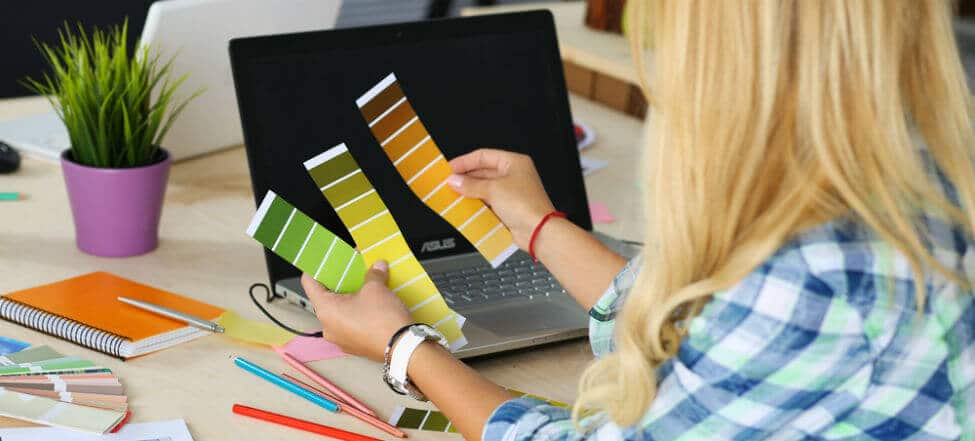 Color is another one of the logo design basics to consider throughout your logo creation process. Thanks to color theory, the colors you choose will affect how consumers see your brand.
For example, blue is a shade that many well-known companies use to be viewed as reliable and professional, because that's the impression this color leaves in the minds of consumers. On the other hand, restaurants are more likely to use red, since this shade has the power to make people hungry. Additionally, yellow and orange are good for grabbing your viewer's attention, while green signifies money and growth.
How many colors should a logo have? One to three colors is a good range, since you don't want to complicate the logo with too many colors. Some other logo rules and regulations include:
using shades that are near each other on the color wheel
avoiding super bright colors
ensuring the logo looks presentable in grayscale or black and white
5. Make Sure Your Logo Looks Good at Any Size
Your logo will be resized multiple times over the years, and you need it to maintain its high quality whether you shrink it or enlarge it. As you determine how to create a good logo, test it out at different sizes.
You might need to scale it down to fit on print collateral like an envelope or even a promotional pen or button, so make sure it's still clear and recognizable at its smallest. And you might need to make it larger to fit on a poster or television ad, so enlarge it and print it out before you decide it's the perfect logo for your brand.
When you go with MARION's Houston logo design services, we'll create vector logo concepts that look good at any size so you don't have to resize it yourself.
6. Pick the Right Font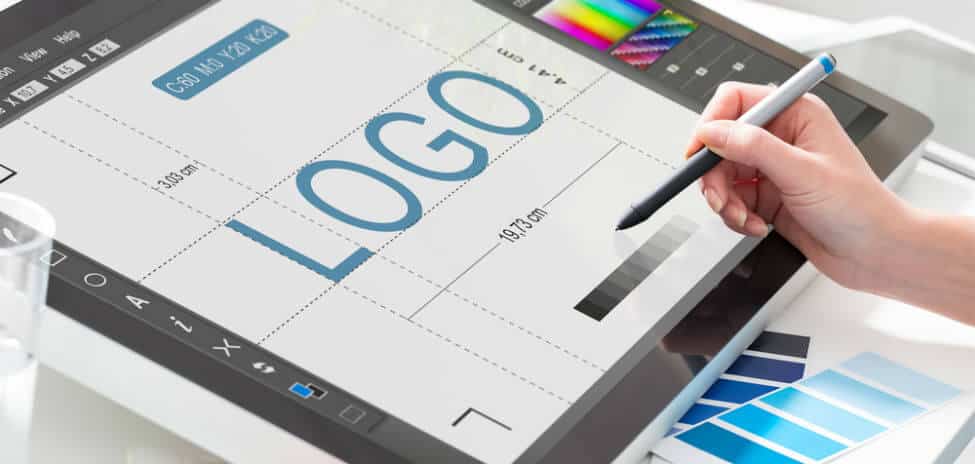 If your logo will include letters, you'll need to choose which font to use. No list of logo design rules would be complete without some logo typography tips.
To start, decide if you'll use a serif, sans serif or script font. Note that serif fonts are often seen as professional or even academic, while sans serif fonts give off a fresh feel. Many popular script fonts have a classy look, though some look casual.
You'll have to test several fonts to get an idea of what best suits your brand as you consider logo design best practices for your industry. If you can't find anything that works for you, think about having a custom font made. This concept has worked for companies like Coca-Cola. But no matter which font you choose, make sure it's legible when you scale it down.
Find a Design Firm That Follows the Logo Design Basics
Now that you know some effective logo design tips, you can start the process of coming up with a logo for your company. Of course, this can be a difficult task for someone trying to run a business at the same time, so it's best to call in a professional marketing firm in Houston when you need a custom logo for your company.
Contact MARION for a quote today if you're interested in our logo design services!