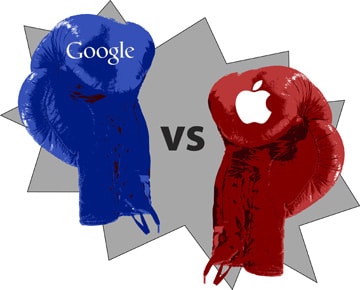 When it comes to your online marketing efforts, it's important to make the right choices in regards to emerging technologies.
Apple recently announced its own mapping system for iPhones and iPads, which will replace Google Maps when IOS 6 is released this fall. This is yet another sign that Apple is distancing itself from a company it once considered a close partner, and reflects Apple's efforts to catch up with Google on maps.
The Apple mapping system uses data from TomTom, OpenStreetMap and Yelp to provide users with a comprehensive experience that includes turn-by-turn directions, Siri integration, local business reviews from Yelp and "flyover" 3D maps.
How Does Apple Stack Up?
According to early reviews Apple, like Google, features excellent turn-by-turn directions. Apple takes this a step further, enhancing the user experience with traffic updates using real time reporting by users. For example, if there is an accident on your travel route, an alternate route is promptly suggested. Apple maps will also include Siri integration and "flyover" 3D maps. However, the new app doesn't include two heavily used features that are available on Google: Street View and public transit routes.
Both map applications feature local search functionality. Google claims to have more businesses, hence more info. Apple counters that adding Yelp will give users a better experience.
As we all know, a map application is ultimately judged on accuracy. We at MARION recently received a call from Google to verify our location. This leads us to believe that Google is updating its map databases in anticipation of the Apple map release. Since two of our sales reps have personally experienced issues with the accuracy of Google Maps, this is a wise move.
Although there won't be a verdict until Apple maps are finally released with iOS 6, it's already obvious the competition will be fierce.
Whomever wins, MARION's digital marketing agency can customize a mobile marketing strategy for your business complete with a maps function to help users find you.