With 4.76 billion people on social media — or more than half the global population — leveraging the medium in your digital marketing strategy is one of the golden tickets to a successful business. When used well, social media can encourage brand awareness, increase customer engagement, foster consumer loyalty, enable businesses to remain relevant, and much more.
However, a brand's social media presence is only as strong as its social media management. This is an essential component of marketing that extends beyond content calendars and a streamlined publication schedule. It encompasses the entirety of a brand's social presence and pays just as much attention to reputation management, data and analytics, SEO optimization, and other crucial areas.
This post seeks to answer an important question: "What is social media management?" With the basic practices outlined below, you can build a robust social media management strategy and dramatically improve your business outlook.
What Is Social Media Management?
Social media management uses data, insights, AI, and innovation to help a brand stand out on social media platforms. To expand brand awareness, generate leads, build credibility, and enhance connections with consumers, it concentrates on the following:
Posting content that aligns with your brand's identity and message
Creating posts unique to different social platforms
Replying to comments and direct and private messages to ensure that consumers feel seen, heard, and understood
Managing your business's overall character through social media monitoring, resolving issues that may impact your reputation, and practicing social listening
Tracking data and analytics to improve social media content and lead generation
Utilizing paid advertisements
Naturally, this isn't an exhaustive list of what it entails. Each brand has unique social media account management needs, and yours can be tailored — and adjusted — to satisfy your objectives.
Social Media Management vs. Social Media Marketing
Social media management is often used interchangeably with social media marketing, but the two have distinct differences.
As discussed, social media management is the complete oversight of a business's social presence. Social media marketing is the act of using social sites to accomplish the aims outlined in a social media management strategy. This includes creating and executing posts and ensuring consistency in voice and presentation.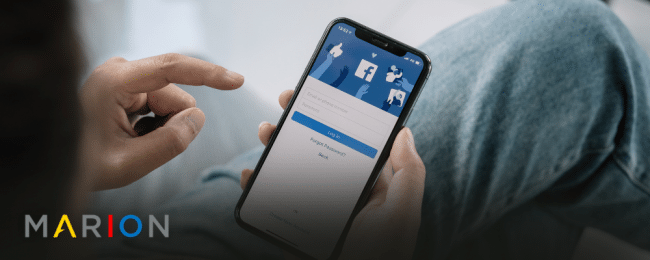 Why Is Social Media Management Important to Your Digital Marketing Strategy?
The digital landscape is perpetually changing, and social media management is one of the keys to staying on top of it.
This process prioritizes consumer engagement, which affects everything from sales to customer retention. Furthermore, without social media content management, your brand's image may be at risk, and a poor reputation can sink a brand swiftly — and sometimes irrevocably.
Long-Term Benefits
Well-executed social media management can also benefit your business in the long run by:
Strengthening brand visibility
Improving engagement rates and bolstering consumer loyalty
Boosting word-of-mouth referrals
Increasing revenue
It also subscribes to the tenet that what cannot be measured cannot be managed. The right social media manager will work toward reaping the most benefits from your social media campaigns.
What Is the Role of a Social Media Manager?
A social media manager oversees how a brand appears to the public on social media platforms. They handle many of the duties outlined above, as well as:
Additionally, social media managers are often responsible for running paid advertisements, a digital marketing staple that can increase website traffic and conversions.
What Makes a Successful Social Media Manager?
A social media manager can be enormously beneficial to a brand if they possess the following traits:
Excellent communication and writing skills
Outstanding creativity
Sound organizational and project management skills
Willingness to change and adopt the best, most current social media management trends
There may be someone on your team who has these characteristics in spades. However, brands save considerable time, money, and other resources by hiring a designated social media manager to handle the myriad and vital social media project management tasks. The last thing you want is to have one of your team members pulled in multiple directions and see their performance suffer. Their entire focus should be your social media management strategy.
Social Media Management: How to Get Started
In addition to finding and designating a solid social media manager, handling the many management tasks begins with getting to know your target audience exceedingly well. This might involve:
Identifying your audience's key demographics
Implementing audience segmentation
Creating a buyer persona
Using Meta's Lookalike feature to find audiences similar to your core demographic when conducting paid advertisements


From here, you and your team can create social media content that will resonate with your target audience and propel them into action.
Choose the Correct Social Media Platforms for Your Brand
Not all social channels are created equal, and your target audience may favor one platform. Using the buyer persona you created, you can identify which platforms best suit your audience. For example:
Recognizing the social media platform that your audience uses the most can help ensure your posts and paid ads are seen by consumers who might convert.
Why You Should Hire a Social Media Management Agency
Social media account management is exceptionally comprehensive. It extends beyond merely responding to your followers or creating automated posts. Social media is often where consumers form their first impression of you. And remember: public perception of your brand is pivotal to your success.
Given how crucial it is, you should consider hiring a social media management agency. Why? Reputable social media management agencies are laser-focused on this public perception. They're also filled with consummate professionals who have extensive experience in growing brands to their utmost potential.
MARION is one such agency. As a performance-driven, full-service marketing firm, we offer social media management for small and mid-sized B2B and B2C businesses to help you hone brand identity, boost visibility, attract new customers, and increase conversions. We'll assign you a dedicated account manager so that all your social media marketing aims aren't just met but are also executed with style, class, and perfection.
Allow us to be the first touchpoint with many of your existing and prospective consumers so that you can focus on fundamental business operations. Reach out to us today to learn more about our social media management services.


Tags:
social media management
,
social media marketing