The Google Ads vs. Facebook Ads debate has been raging since both titans began offering the option to advertise on their platforms.
The common belief has long been that brands must choose one over the other when plotting out their marketing goals. But the reality is that both platforms offer unique benefits, and the smartest tack you can take is to employ both to maximize brand awareness, boost conversions, and increase revenue.
This post will explain why there's no need for a Facebook vs. Google marketing debate at all and how using both platforms in concert may deliver the best results.
Difference Between Both Ad Platforms: Google vs. Facebook
Even the most casual user can clearly see that there's a stark difference between the two tech giants. For one thing, Google is a search engine, while Facebook is a social media platform.
How does this fundamental distinction affect the battle between Facebook ads vs. Google ads? Here are some key points.
Google Ads
Formerly known as Google AdWords, Google Ads is recognized around the globe as the most valuable and effective PPC ad platform. Paid searches on Google Ads work by using targeted keywords and text-based ads.
The basic idea is this: as a brand, you can increase visibility and harness lead generation by bidding on keywords. When your target audience searches for these keywords on Google, your ad will be displayed with the search results.
As a result, your ads may have the opportunity to appear in front of countless potential customers.
Facebook Ads
On the flip side, Facebook Ads functions as paid social, or the practice of paying for advertisements to be displayed on the world's largest social media platform — and potentially reaching a segment of its nearly three billion monthly users.
When it comes to Facebook ads vs. Google ads, the two mediums may not seem all that different since both involve promoting brands and products online.
The biggest distinction is that Google shows users advertisements that align with their search queries, while Facebook features ads based on its users' interests and online habits and behaviors.
Read now: How to Budget for Facebook Ads
Advantages of Google Ads
The advantages of leveraging Google Ads are innumerable.
Google's Dominance as a Search Engine
To underscore Google's true reach, consider the following eye-opening statistics:
93.37% of all online searches are conducted via Google.
Google handles approximately 8.5 billion daily searches and manages 99,000 searches every second.
Together, this technology capability and worldwide reliance have the potential to place your advertisements in front of a huge portion of the population.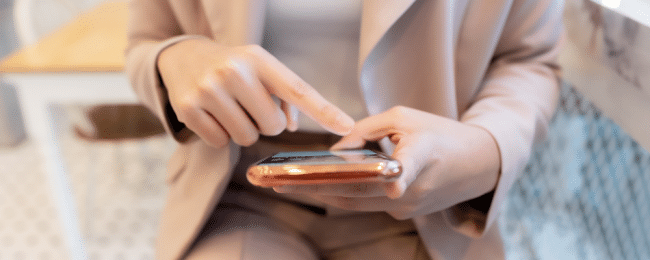 Google's Auction Process is Quite Equitable
The bidding process at the crux of Google Ads isn't as daunting as you might imagine. Here's how it works:
Google's algorithm prioritizes relevance in two primary ways: content and landing page experience. Consequently, larger companies don't always outrank lesser-known brands, as the brand owner always maintains control over the quality of their content and the optimization of their landing page.
Google provides brands with a quality score, which enables you to assess and improve Google Ads click-through rates, keyword relevance, and user experience.
In other words, if your Google Ads campaign isn't meeting your goals, it isn't too difficult to enhance your landing page and ad content as needed.
Various Google Ad Platforms
Google offers many options for displaying your advertisements, including:
Search ads
Display ads
Video ads
Apps
Maps
Shopping
The broader your variety of ads, the greater your reach will be.
Advantages of Facebook (Meta) Ads
Facebook is the social platform of choice among 35–44-year-olds, the biggest spenders of all generations. This figure alone reveals the enormous advertising potential of Facebook Ads.
Let's have a look at a few of its other key benefits.
Facebook Uses Detailed Interest and Demographic-Based Targeting
Seven in 10 American adults use Facebook, a statistic that stretches across all demographics, including age, income level, and geography.
With this audience comes detailed information about users' preferences, interests, and behaviors, which can help you ensure that your ads are placed in front of the right people at the right time. In this way, Facebook ads are highly targeted.
"Lookalike" audiences are another stand-out feature that Facebook offers. It allows businesses to match their customer profiles with a wider audience with similar characteristics and interests. Doing so may enrich brand awareness and grow leads.
Facebook Ads Prioritizes Visual Ads
Nothing stimulates interest and spurs prospective consumers to action, like captivating images of your products or services. It's a widely known fact that visual ads are substantially easier for the mind to process; they're also more eye-catching and motivating.
Fortunately, Facebook is the perfect platform to showcase these images, along with more detailed videos. What's more, Facebook ranks visual ads higher than text-based promotions.
Conclusion: Advertising on Google vs. Facebook — Which Platform Is Right for Your Business?
The short answer is both.
A multichannel approach to paid advertising may provide you with the broadest, most extensive reach and the best opportunity to entice new customers while reminding existing customers of your presence and quality.
To recap: Google Ads excels at furnishing searchers with relevant information that satisfies their queries. Facebook, meanwhile, appeals to particular user interests and behaviors, which could help you get your ad in front of your target audience.
Leverage the strengths of each platform, and you can not only meet but surpass your advertising goals.


Improve Your Paid Advertising Strategy with MARION
When it comes right down to it, there is no Google Ads vs. Facebook Ads competition. Both platforms complement one another brilliantly and may help you maximize conversions, boost sales, and increase visibility and engagement.
You could handle the many complex details of paid advertising yourself — or you can let the experts at MARION do the heavy lifting. As a full-service digital marketing agency, we offer the services you need to stand out in a hyper-competitive marketplace, from branding and design to digital marketing.
We take a comprehensive approach to marketing that blends creative prowess with raw data to strategize and execute campaigns that will strengthen and expand your business. And with over 40 years of experience, you can rest assured that you'll be working with a team of proven experts.
Reach out today to propel your business toward a bigger, brighter future.