If you're in the process of choosing a marketing agency, you will eventually need to enter into a marketing fee agreement. Marketing agency fees can follow several different formats, so make sure you know what to expect from the firm you're considering.
You can choose to pay either a monthly retainer fee or pay per project. Understanding the advantages and disadvantages of each fee structure will help you decide which marketing fee agreement best suits your goals.
What Is a Marketing Retainer?
A marketing retainer is a monthly agreement between your company and a marketing agency. Each month, you agree to pay the agency a certain dollar amount in exchange for their services. The scope of their monthly services will be included in your retainer agreement.
Retainers are mostly used for long-term relationships and are not specific to any particular project. Retainers give agencies time to familiarize themselves with your brand and develop and optimize effective B2C or B2B marketing strategies unique to your organization.
Just like an on-call lawyer, setting up a marketing agency retainer agreement allows you to regularly tap into a wealth of expertise you don't possess on your own.
How Does a Marketing Retainer Agreement Work?
Your business will sign a contract with your marketing firm that agrees on a monthly budget for a pre-determined range of services performed each month. For example, if you need social media marketing services, you will pay a social media retainer to an agency that specializes in organic and paid SMM.
After you communicate your marketing goals and objectives, it's the job of the agency to build and execute on strategies that fall within the scope of the retainer to achieve them. A further benefit is that the agency is "on call," meaning you are well within your rights to contact your marketing firm for in-scope additions, changes, or advice at any time.
The Benefits of a Marketing Retainer
Retainers tend to be mutually beneficial for both parties. Here are a few reasons why:
Benefits for your business:
Fast service
Predictable costs
Real and ongoing value
Leveraging the skillsets of specialists
Benefits for agencies:
More focus on your brand
Solid expectations and improved service
Greater control over strategy changes to best meet your goals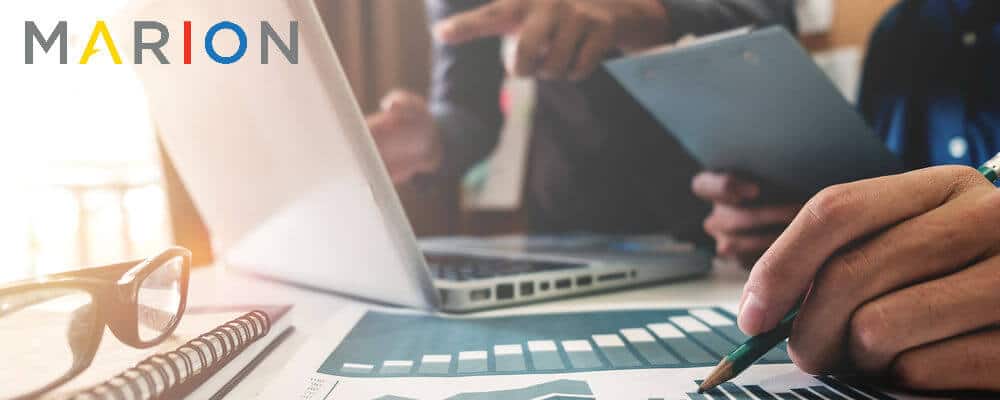 Marketing retainers allow agencies to internally adjust strategies so that they can best meet your goals. This is the most important insight in this article.
What does this mean?
Imagine you need to improve your organic traffic, and you'd like to optimize your website for search engines. You could take the following two approaches.
Approach a marketing company for a three-month-long SEO audit that includes on-page optimization, building 10 backlinks, and publishing 50 local citations.
Approach a marketing company for a monthly SEO retainer.
In the first approach, your agency might deliver exactly what was laid out in your project agreement, but your website's rankings and organic traffic remain unchanged. You have thrown your money away.
In the second approach, your marketing firm will consider your goals, build a strategy to reach those goals and then execute each month to achieve them. In the first month, they might focus heavily on your on-page optimization. In month two, your firm establishes all local citations and begins building links to your website. In month three, your firm continues to build links and starts to publish blog content according to a rigorous content strategy.
To your marketing agency, your account was highly-unprofitable for the first three months. However, during month four and beyond, your firm spends less time on your account but continues to blog and build links consistently each month. This allows them to recuperate the profitability of your account while achieving your goals and making you money.
Stop paying for marketing services and start paying for RESULTS! Get a free marketing consultation today, and let our experts identify growth opportunities for your business!
This is the biggest difference between a marketing retainer and project. A retainer will allocate resources to achieve your goals, while a project will provide a deliverable that you've requested.
What Is a Marketing Project?
A marketing project is an agreement for a one-time deliverable to be completed within a specified time-frame at a set dollar amount. Where retainer agreements are better suited for long-term relationships, projects are ideal for short term or one-time needs.  For example, projects may include web design, mobile app development, logo design, or setting up a social media advertising campaign for your business.
While you could argue that most marketing agencies are designed for retainer relationships (it takes time to generate results in marketing), even marketing services can be categorized as a project if the campaign has a singular focus to achieve a specific objective.
How Does a Marketing Project Work?

Projects are well-defined in scope. Deliverables are typically needed in a short timespan (usually three months or less), and the project does not need continuous attention after it has been completed.
For example, imagine your company requires a complete redesign of your website. You would turn to an agency that specializes in website design and development and pay a set price. Due to the short-term nature of the job the project will be billed at full price.
In some retainer relationships, project work that falls outside of your retainer's scope is billed at a discount due to the promise of a long-term relationship which guarantees a monthly stream of income for the agency. For example, MARION offers highly discounted website redesigns and graphic design work for clients that are on a monthly retainer with us.
Benefits of Marketing Projects
Projects have several benefits that affect agencies and clients in the same way. Benefits include:
Ideal for single objectives
The budget is clear-cut
Generally shorter time frames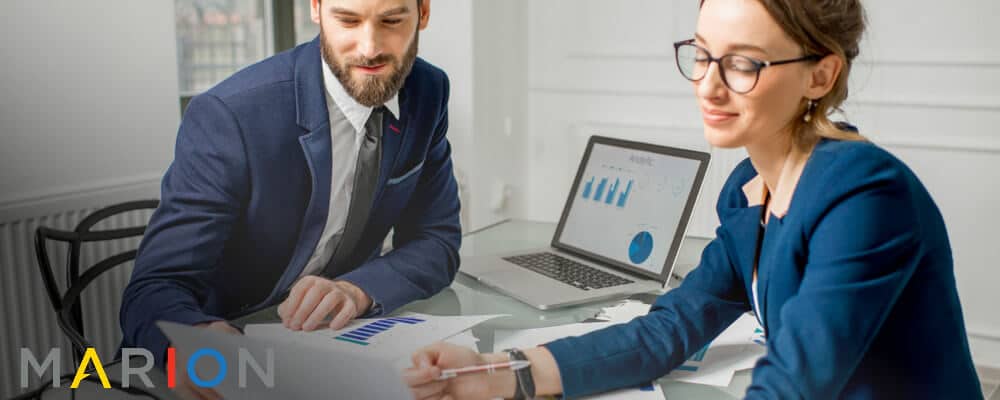 Choosing the Correct Marketing Agency Fees to Reach Your Objectives
Frankly, the marketing agency fees you decide to pay (retainer vs. project) will depend on what needs to be accomplished. Let's look at a few key points to help you determine which choice you should make for your business.
3 Reasons to Choose a Marketing Retainer
If you meet one of the following three criteria, you should consider entering a marketing agency retainer agreement.
1. You Require a Broad Range of Services
In many cases, retainer arrangements require a broad range of services such as digital marketing, web design, and SEO services. With some projects, it can be difficult to define the scope and duration of services needed to accomplish the job.
Therefore, the responsibility falls upon the agency's shoulders to determine which strategies are needed to accomplish your goals and objectives.
2. Your Timeline Is Longer than Six Months
Retainers are ideal for projects that require the ongoing services of an agency for more than six months. In most cases, retainers tend to last 1 to 3 years in length. During this time, your agency will typically be expected to perform a wide range of services.
3. Need Prioritization Over Projects
Some agencies will give prioritization to clients paying an ongoing retainer as opposed to those who simply come through the door on a project by project basis. This can put project clients at a disadvantage.
At MARION, we consider this type of prioritization to be immoral and bad for customers. We value and prioritize the goals of project and retainer clients alike.
2 Reasons to Choose a Marketing Project
How much should a company spend on marketing for one-time needs? The following two situations may indicate that you should opt for a marketing project vs. a marketing retainer.
1. You Have One-time Needs
If you have a project that needs to be completed one time, then a project is the ideal choice. As mentioned previously, examples of projects include rebranding, web development, and the initial setup for a social media advertising campaign.
2. You Have Short-term Deliverables
If you have deliverables that need to be completed in the short-term with a limited budget and timeframe, then paying per project is the right choice. The moment the deliverable(s) has been turned in, the project comes to an end and thus payment is required. To start a new project, you would have to sign a new contract.
Understanding How Advertising Agencies Charge for Services
As a business owner, you have the right to know how marketing agency fees work. Understanding the differences between marketing retainers vs. projects will help you make the right choice when you require the services of a marketing agency.
With so many marketing agencies to choose from, it's difficult to sort out the good from the bad. MARION is an award-winning marketing company that offers a wide range of services for small businesses. Whether you desire a continuous relationship or a one-off project, we can help you.
Contact MARION today to learn more about our services and schedule a consultation.