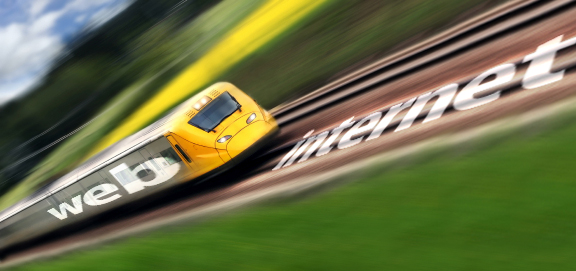 Ever used the terms "Web" and "Internet" interchangeably? Like "Surf the Web" or "Browse the internet"? Most of us have. But the truth is that the Web and Internet are different.
The Internet is a huge network of networks- it connects computers together, so that they can communicate and trade information. If a computer is connected to the Internet, it can exchange information with any other computers that are also connected.
The Web (aka World Wide Web) is just one way of accessing the Internet. The Web is an information-sharing application that is built on top of the Internet. The Web cannot work unless the Internet is connected. Simply put, the Web runs on top of the Internet the way a train runs on tracks.
When you are shopping on Amazon or watching videos on YouTube, you are using the Web. However, when you send an email, you are using the Internet, not the Web. The Web is by far the largest and most widely used subnetwork of the internet.
Here, at MARION, we provide a wide range of Internet and Web marketing services. For the Web, we can increase traffic to your page through our Houston SEO marketing and Search Engine Marketing. For the Internet, MARION can create and broadcast e-newsletters, so that you can stay in constant contact with your customers. Check out our full range of online marketing services or contact us today at (713)-623-6444.