The Do's and Don'ts to Follow
As COVID-19 continues to spread, the world today looks a lot different than it did just a few weeks ago. As we all learn to adjust to our new normal, businesses must shift their marketing efforts to reflect the changing environment around them.
Social Media During the Coronavirus Pandemic
Whether your company is or is not open for business, there are adjustments you should make to your social strategy to adapt your brand's messaging to appropriately match today's climate.
Let's explore what your business should and should not be doing on social media during COVID-19.
DON'T

Don't ignore what's happening
Everyone has been affected by the coronavirus pandemic in some way. Don't let your brand appear naive and out of touch to what is happening. If your brand voice is more light and fun, continue toning it down for the time being to reflect the tone of the world and your audience during these difficult times.
You must find the right balance — stay true to who your brand is, while respecting the state we are all in.
Don't make light of it
Don't post memes or jokes that make light of the coronavirus or the preventive measures that are being implemented. When drafting posts, remember that your followers or their loved ones may have been affected by the Coronavirus. With that sentiment, make sure your posts would not be viewed as offensive or insensitive.
Also, avoid all political discussions or sharing info that could make you seem biased in any way.
Don't share false information
Unless your business is in the healthcare industry, do not share updates regarding the status of the coronavirus pandemic. Just because there is a pandemic doesn't mean you should start sharing health information — leave that job to the experts and trusted news sources.
Any information you choose to share about the coronavirus should be related to your industry, useful to your audience, and come from a credible source.
If, for example, you are a restaurant, it would be appropriate for you to share an article from a highly credible source about how to safely get takeout during the coronavirus. It would not be appropriate for you to make a post about a new drug combination that could treat coronavirus.
Don't exploit the situation
Now is a time to show empathy and compassion — not to be pushy or salesy in your social media marketing during the Coronavirus pandemic. If you have promotions you need to push on social, do so with caution.
Keep your copy in line with what is happening in the world today. As you write and review your posts, do so with an overly-sensitive eye, always thinking of how you can be helpful, not exploit the situation.  
DO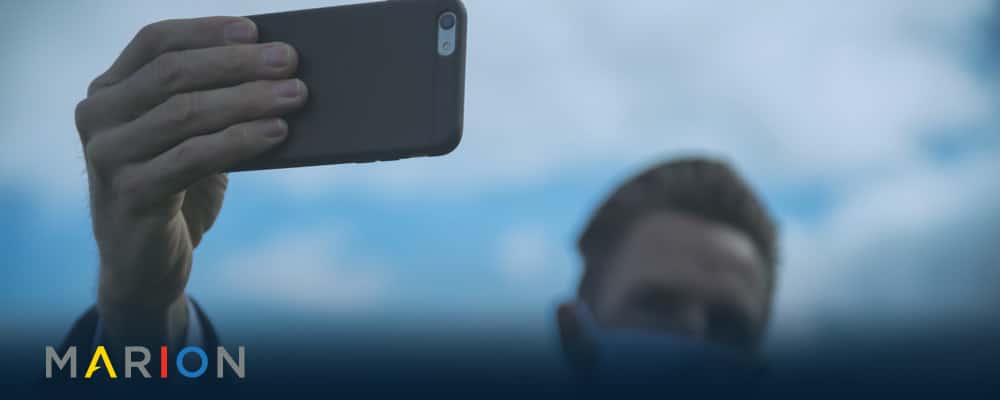 Do continue to stay active
Even if your business is not able to remain open or is operating lightly right now, do your best to communicate with your followers frequently. Staying in front of your customers will keep you top of mind when you're open for business again.
A great way to do this is to provide tips to your customers, tease future promotions, and tote gift cards. For example, my local hair salon, which is closed right now, has launched a campaign called "show us your root." Every person who posts a picture of their grow out roots with the hashtag #showusyourroots will receive $20 off their next hair appointment.
My mom, who is a fitness instructor, has been posting workout tips and videos for at-home Pilates stretches. And my favorite local boutique is posting about free online shipping and gift card promos. Genius!
Do consider posting about your COVID-19 plan (especially if your business is B2C)
If your business has any direct contact with other human beings, put out a post addressing how your business operations are changing due to coronavirus. Outline your plan for keeping people safe, how you are following CDC guidelines, and what your customers should expect to see differently when they interact with your business.
Make your customers feel safe shopping with you and show that you are taking care of your employees. At its core, your COVID-19 marketing strategy should include updates to your brand's user experience.
Do Review scheduled posts regularly
If you preschedule your social media posts, review them often during the pandemic prior to posting to make sure they are still relevant. If you're in need of professional help, contact our Houston social media marketing agency.
It seems like things are changing day by day and minute by minute during COVID-19, so make sure you continue to keep your posts in line with these frequent changes.
Keep your info updated
If your business hours or service operations have changed, make sure to update that on your social profiles and Google my business, as well as creating a social post about it.
Let MARION Help Guide Your Marketing Strategy During This Crisis
We are living in unprecedented times, and it's only natural to feel confused or uncertain about what steps your business should be taking. Our team is here to help answer your questions and provide top-quality marketing services. We can help guide your Houston, DFW, or Austin social media marketing efforts.
For additional resources and advice on how to appropriately market your business during this time, visit our COVID-19 resource page.