Houston, Texas is a big city, and it's one of the most competitive markets in the country to run a small business. Houston is home to more than 100,000 small businesses. With so much competition, finding loyal customers can be a real challenge.
If you're looking for marketing strategy help in Houston, this advice from the MARION team will come in handy. We've been providing marketing strategy in Houston for 40 years, and we're sure you'll find the following six methods helpful.
6 Marketing Methods for Small Businesses in Houston, TX
Let's look at small business marketing strategies that work in Houston, TX, and how you can implement them for your own company.
1. Local social media marketing
When it comes to small business marketing ideas in Houston, TX, social media marketing should be the first thought that comes to mind.
If you're operating a small business, you're going to need a significant digital presence to promote your services and let people know you can solve their problems. Once upon a time, businesses could pick and choose whether to maintain a business web presence. Today, it's a necessity.
Social media marketing is one of the most popular marketing strategy examples in Houston, TX, because of its usage rates. Due to the sheer number of people who use social platforms such as Facebook, Twitter, and Instagram (amongst others), implementing a digital marketing strategy is more important than ever. There are several examples of the benefits of social media for business.
Facebook's hyper targeted ad platform is one great example why your Houston small business marketing should include social media. These ads allow you to target your ideal customer based on city, income, interests and more.
For example, you can create a Facebook ad that targets "seniors who live in the Houston area who make more than $100,000 a year."
Once your ad has been accepted and approved, the only people who will see your ad will be the customers who fall within the above parameters.
No matter what social media platform you use, there are potentially millions of customers who live in Houston who can be reached through the power of social media marketing.
2. Traditional marketing
Though online marketing has certainly taken the limelight in today's digital world, traditional marketing is still a viable option for many small businesses. Local marketing methods such as billboards, newspapers, television, and magazine ads are still great ways to reach out to the local community. With that being said, let's touch on a few of the pitfalls of traditional marketing.
For one, traditional marketing can be costly. Facebook ads can be as cheap as $5 or less but are still capable of reaching thousands of people. In comparison, TV and billboard ads can run you thousands of dollars.
Furthermore, traditional ads run on cycles. Once your ad cycle has run its course, you'll no longer be able to promote your business, and the good people of Houston will simply move on to one of your competitors. As they say, out of sight, out of mind. You'll have to run an entirely new cycle to put your business back on the map.
Despite its pitfalls, traditional marketing is still used effectively by many Houston-based small businesses. When it comes to your business, do your homework and experiment to see which traditional marketing strategies work, and which don't.
3. Content Strategy
If there's one thing people want today more than anything else, its fresh content. We've been so inundated with a nonstop barrage of articles, videos, and pictures on social media that people have become addicted to a non-stop flow of new content. This is why a good content strategy is one of the best marketing methods for any small business in Houston, TX.
To market your business online in Houston, TX, you really should have a website. Starting a website blog that provides value to your customers is a great way to grab customer interest and establish yourself as an expert in your space. Even if you don't have the bandwidth to manage your own blog, you can leverage content marketing services to help grow your digital presence.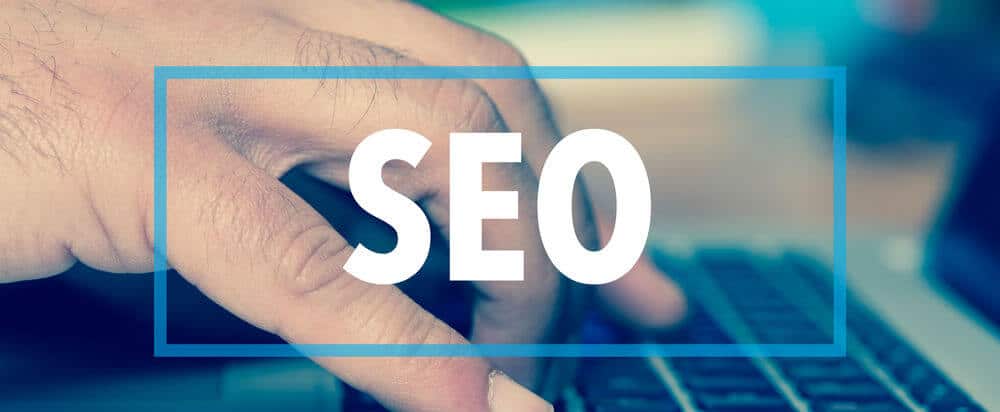 Furthermore, if you employ a proper SEO strategy and put out engaging content while blogging for business, you'll create a bond between your business and your customers which ultimately leads to more conversions down the road.
Due to potential reach and low creation cost, content marketing is one of the best marketing ideas for small businesses.
4. Email marketing
When it comes to email marketing, every guru out there is saying the same thing — there's money in the list. A great digital marketing strategy in Houston, TX, is to create and grow an email list. It's an effective tactic that thousands of businesses utilize to convert prospects into paying customers.
You can do this by issuing a newsletter on a regular basis. This may sound like a lot of work, but if you're new to Houston email marketing, you can start off slowly by sending emails on a quarterly basis. Then you can bump it up to a monthly and even weekly email sequence.
It isn't difficult to create an email list. If you're building an email list strictly online, you can funnel prospects to a landing page on your website where you can request their email in exchange for something of value. If you're not sure how to create the appropriate landing page, learn how to find a web designer that can deliver what you need.
For example: "Enter your email for a free eBook on how to grow your small business in Houston." In many cases, customers will drop their email in exchange for a valuable piece of information.
If you're running a brick and mortar shop, you can ask your customers for their email in person. In this instance, holding a raffle is a great way to incentivize their participation. For email marketing strategy help in Houston, contact MARION today.
5. Business Alliances

A great local marketing strategy in Houston, TX, is to build business alliances. Ideally, business alliances will lead to referrals for all businesses involved. Alliances are among the best B2B marketing strategies for companies that offer supplementary or complementary services.
A word of advice — you should never go into a business alliance with a selfish mentality. Try to give as much as you can and expect little in return. As a result, the other businesses in your alliance will likely try to benefit you as much as you benefit them. In the end, everyone wins.
6. Start a referral program
Speaking of referrals, starting a referral program is also a great business marketing plan in Houston, TX. Starting a referral program can be just as simple as handing a customer a business card and asking them to refer their friends.
You can also offer your customers incentives for referring a customer to your business. For example, a customer can receive 10% off of their next purchase if they refer a friend. You could then offer the same discount to the person who was just referred. The goal is to create a chain of customers who refer their family and friends, which translates to a constant flow of traffic for your business.
There are a wide variety of strategies available for marketing your small business in Houston, TX. We understand how difficult it can be to market a business successfully. Even if you possess marketing knowledge, sometimes it's best to leave the heavy lifting to the professionals.
MARION is a full-service marketing agency that offers a variety of services including branding, web design, SEO, PPC and much more. As a Houston based firm, we know what it takes to make your company stand out from the sea of competition.
Contact us today to take your business to the next level.