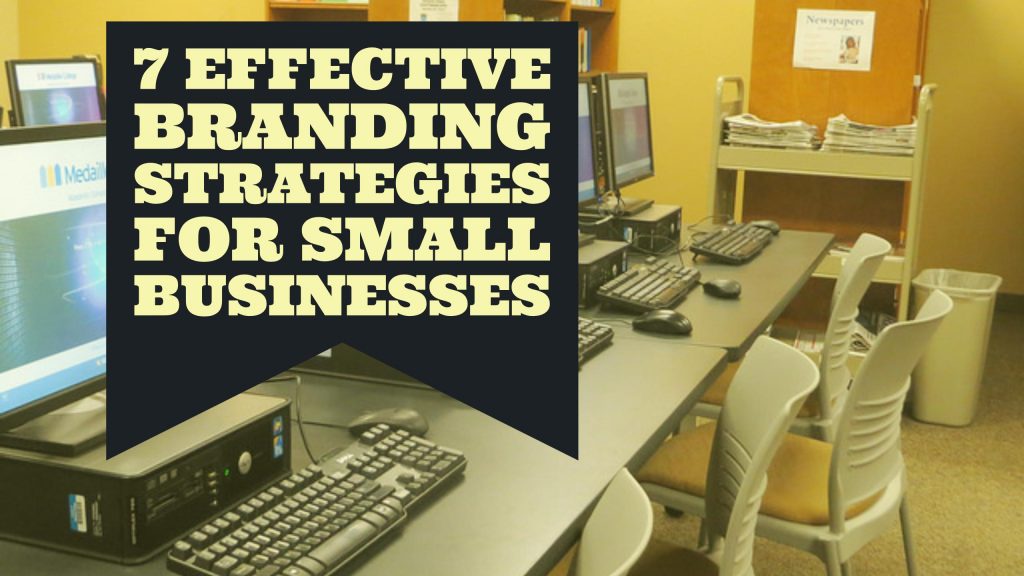 Image courtesy of WalrusWaltz. With all the many free and low-cost branding tools and distribution channels, small businesses have the ability to brand themselves like one of the big guys. Instead of thinking all of that new technology isn't for your business, try these seven branding brand strategies for small businesses.
1. Define Your Goals
Many small businesses don't have specific goals set to determine the direction of their branding. Without goals, you don't know where you need to focus your resources, what type of content to create or how to measure its success. To create better goals for you branding strategy, you need to be SMART in your goal setting: Specific, Measurable, Achievable, Realistic, and Time-bound.
2. Create Buyer Personas
If your content and messaging feels unfocused, it's likely because you lack a clear picture of your ideal customer. Buyer personas help you get your ideal customer into focus so you know who you are marketing to. Take the time to fully define who your buyers are. From age to sex to income, you want to know everything you can know about your potential customers. Once you know who they are, you can tailor your branding efforts to their needs.
3. Have a Plan for Your Content
If you're creating content willy-nilly without a solid strategy in place, you're doing it wrong and hurting your branding efforts. Sit down and create a content plan based on what your stated goals. Next, determine what types of content converts best for your audience. While blogging is a great place to start, your audience may respond more to podcasts or white papers. Take the time learn what works best and do more of it.
4. Get (and Stay) Social
If you're not on social media as a small business, then you're doing branding wrong. Social media is a highly cost-effective way to reach your target audience. It is an excellent way to handle customer service and to promote sales and contests your business may have. However, if you aren't clear on what your goals are and deliver consistent effort, you won't gain any traction on social media.
5. Know Your KPIs
KPIs, or Key Performance Indicators, help you measure the goals you've set for your branding efforts. After you've set your goals, you need a way to measure the results of your plan. If brand awareness is the goal, then you'd measure how many times your brand is being mentioned across the web or in the media. Marketing KPIs help you measure your branding efforts, so you know what's working and what's not, and if you're getting enough ROI for your efforts.
6. Be Consistent in Your Message
When branding your small business, you need to be consistent in your messaging. If you don't know who you are as a brand, how are you customers supposed to know? Before you post any picture or tweet any message, you need to ask yourself: Does this align with your brand message? Does it align with your company's values, or is it just a funny piece that does nothing to showcase who you are and what you do as a business? If you're confused by how the piece aligns with your business, how do you think your audience feels?
7. Use the Right Tools
There are so many online tools available to help you brand your business that the options can seem overwhelming. However, without choosing the right tools for your business, you may not be able to distribute your content effectively or properly measure your efforts to know if your branding efforts are working. Determine your needs based on what you're trying to accomplish, then research and use the tools that best fit your goals.
Save