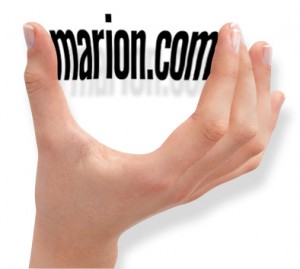 If you're a social media user, you're probably familiar with URL shortening (also known as link shortening or shortlinks). These services – like bit.ly and TinyURL – allow you to take long links and turn them into much shorter, easier-to-use links.
URL shortening services have many benefits. They help you avoid broken links in emails when a long link wraps to a second line. They can make links to non-SEO sites more aesthetically pleasing. They can also make links easier to say (try telling someone the URL to a blog article over the phone). And for the Twitter user, anything that helps you squeeze more ideas into the 140-character limit is indispensable. But did you know that many of these services can also provide analytics?
MARION clients already receive robust analytics about visitors to their sites (including points of entry, keywords used, etc.). You might be wondering why you should also care about the demographics and statistics of people clicking your links. Well, how would you like to know which outbound links on your site are most popular? What about the performance of links sent in email blasts?
In addition, embedding a short link into a QR code yields multiple benefits:
Encoding less data in a QR code makes it smaller and less complex, so you can use short links to decrease the size of your QR codes.
Compare Figure 1 (embedded with a shortlink) with Figure 2 (embedded with a traditional link).
Shortlink analytics show long-term trends and up-to-the-minute information on how your customers use QR codes.
Simplify long download instructions for QR reader software.
Gain insight into the success of your QR campaign. For example, you can determine how many customers download the QR reader but never take the next step and visit your site. To do this, create two shortlinks: one for the download instructions and one for the QR code. Then compare the analytics for both shortlinks – is there a dropoff from one to the next?
A few final tips – be sure to match your objectives with the service you want to use. Some services allow links to expire after a set number of years, or don't allow edits to a link after publication. In addition, don't count on big SEO returns from shortlinks since it is difficult for search engine spiders to crawl these links.
Note: Before using QR codes to link to your site, the MARION Group recommends creating a responsive web design in Houston to maximize the user experience. Questions about the mobile web experience? Click here!
These are only some of the ways your business can use shortlinks. Contact us today to discuss how MARION's marketing company can make your website the strongest link in your marketing efforts.