If you are a person, organization or business who engages in some form on online marketing, chances are highly likely you possess accounts with Google. Most digital marketing, whether it is search engine optimization or pay per click management, requires active use on Google.
As a growing business, you'll want to delegate certain responsibilities, which might include marketing. Some companies hire a marketing person to work within the business. They are onsite and usually have access to the accounts necessary for online marketing. As a business owner, you may be reluctant to share your personal or company based email credentials with a new employee. Other companies will choose to partner with an online marketing agency that will handle the digital marketing of the business. To do that effectively and efficiently, it's imperative that the agency has proper access to the currently used marketing channels.
It is extremely counterproductive for an agency or individual to create a new business listing on different directories like Google Maps and Bing Places, when the business already has an existing listing on that directory. Doing that creates more clutter and bad profiles across the internet. You would also be creating competition for yourself, with your own business. Don't believe that Google and other search engines will display both listings. The truth is, the original listing will be included in the index but is unlikely to be displayed in search results. What's worse, the whole account can be penalized for spam (according to Moz). Trust me; it is best to share access. This way, all of the work your business is paying the agency to do will happen on your existing profiles, and whenever the billing relationship ends, you can deactivate the shared access. Your accounts retain the benefits of the work done by the agency, versus the agency reclaiming the profiles they created for your business and leaving your business back at the beginning.
However, before you start sharing access to your precious accounts, make sure the person/agency receiving access has a clear plan of action. More importantly, make sure you understand what they will be doing as they represent you and your company. For example, you may share Google My Business access with the agency. This means they can correct and update your business listings and other information. It also gives them the ability to respond to reviews (read our blog about how to ask customers for Google reviews). Make sure you have discussed responses and when to reply, if that is part of the agreement.
We are a fully integrated digital marketing agency, meaning we will build your website, optimize the website for search engines, pay for search engine traffic by click, design and send emails, and manage your social media. With so many different services provided, we always need access to existing profiles. Getting the proper shared access or current login credentials can be a hassle at times.
**Full transparency…I created this post to not only encourage you to share profile access with your marketing teams, but so our new clients can have a guide as to why to share profile access with us. 🙂
How To Share Google Account Access
Once a website has been launched, we immediately go into marketing mode. It's extremely important to get things set up with Google first. The steps below will help you share the correct access with your marketing team. Within Google, you'll likely need to share access to Google Search Console, Google Analytics, Google My Business, and Google Ads.
Google Analytics Access


Google Analytics is a program that tracks website visitors and provides various types of data about the website visitor. If you want to know how many visitors your website had, what they did while visiting and what the referral source was, you'll need Google Analytics. Follow these steps to share access to Google Analytics.
1. Log in to Google Analytics. https://analytics.google.com
2. Select "Admin" at the bottom left corner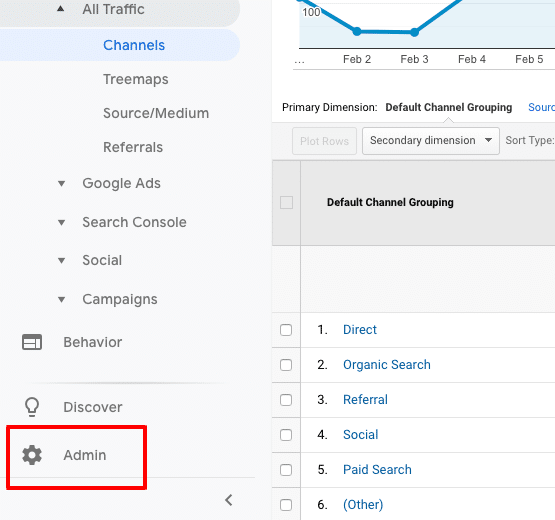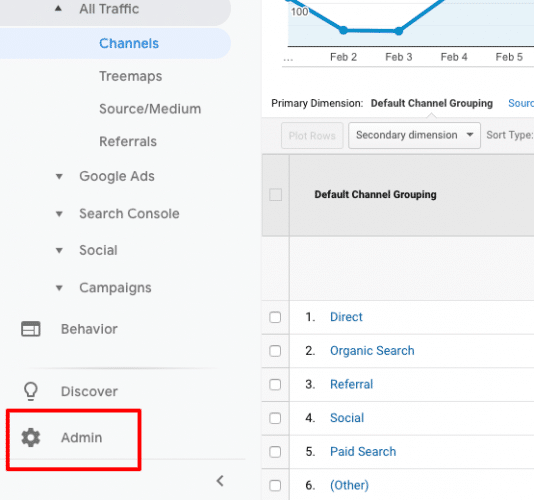 3. Select "User Management" in the Account column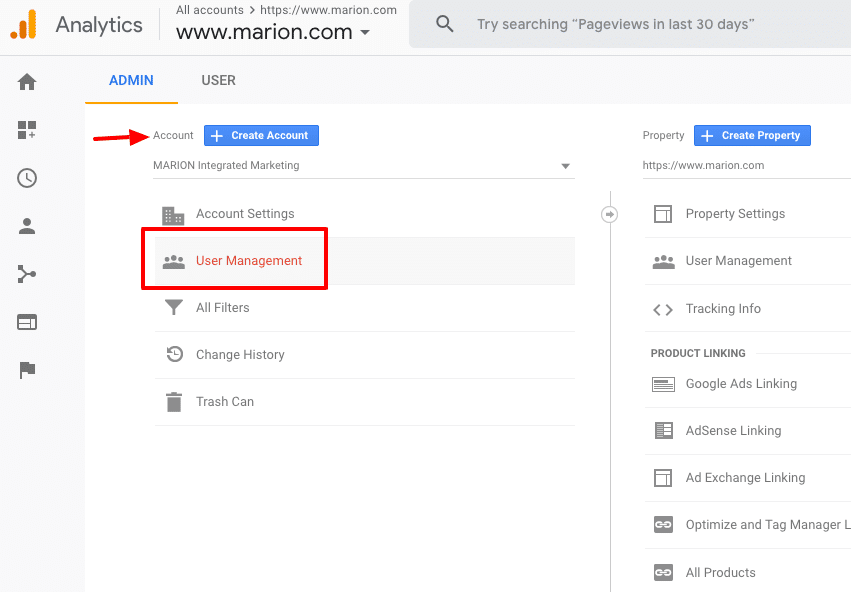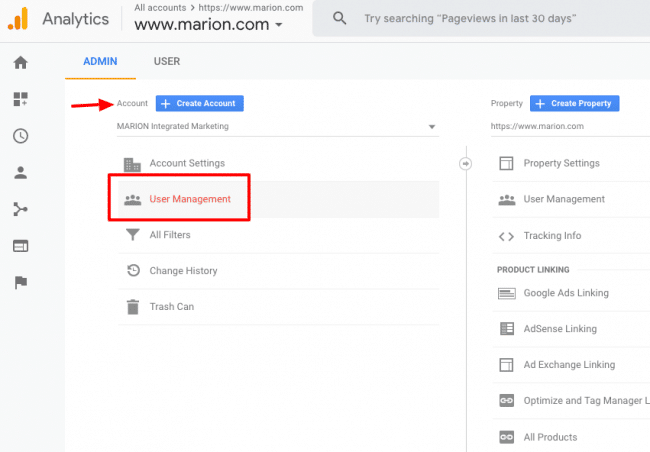 4. Click the "Plus sign" in the upper right corner and select "add users".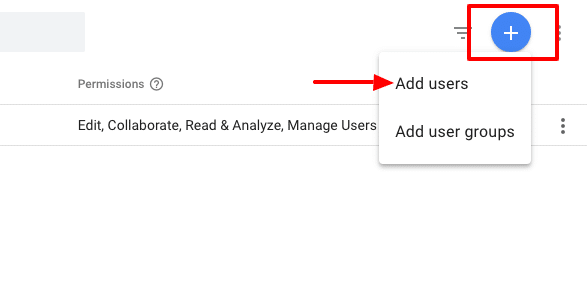 5. Input "marionintegratedmarketing@gmail.com" and check all the permission boxes.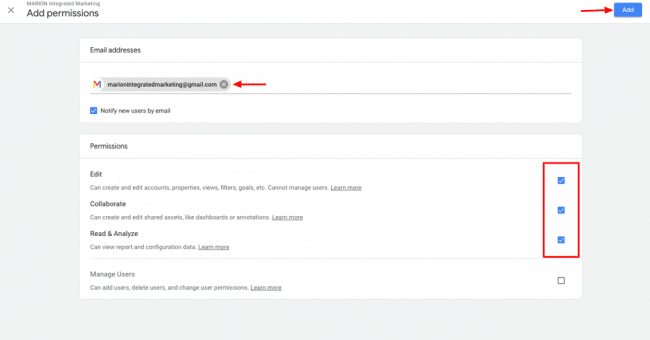 6. Click "add" at the top right.
Once those steps are complete, the user receiving access will get an email indicating they have been given access and they should see the account when they log into Google Analytics.
Google My Business Access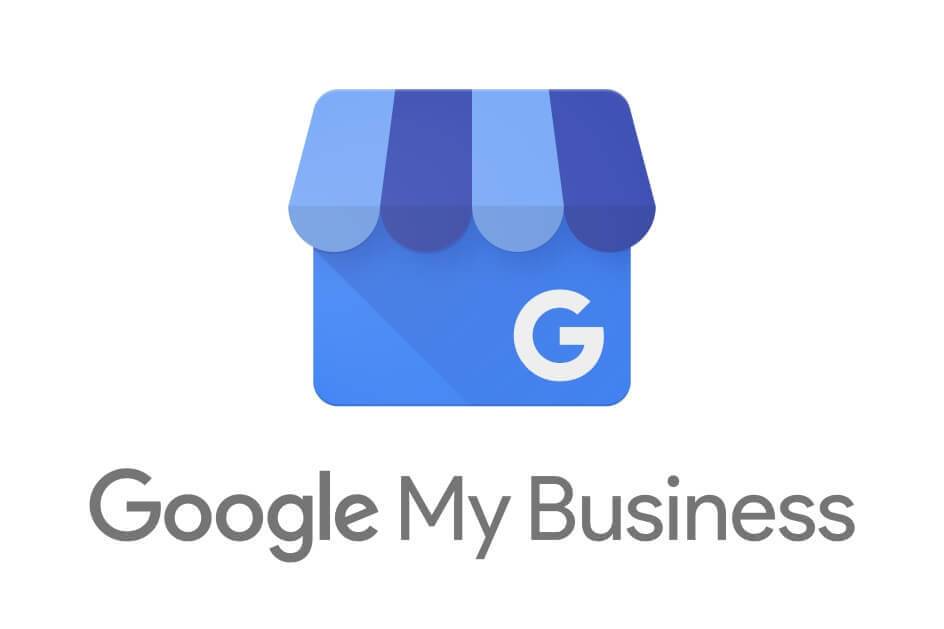 Google My Business is a program created by Google to manage your local listings. It has changed over the years. It used to be Google Local; then it changed to Google Places. Now, it is Google My Business. Once this profile is verified, you can update your business listings, add images, videos and contact information as well as respond to reviews given by Google users. If you need to be found in local searches, a properly optimized Google My Business page is necessary. Follow these steps to share GMB access with your marketing team.
1. Log into GMB at business.google.com. If more than 1 location, select the location that access is being given to.

2. On the left menu, click "Users"


3. Click the "+" on the window that opens to add a new user


4. Input "marionintegratedmarketing@gmail.com" and choose the role of "Manager."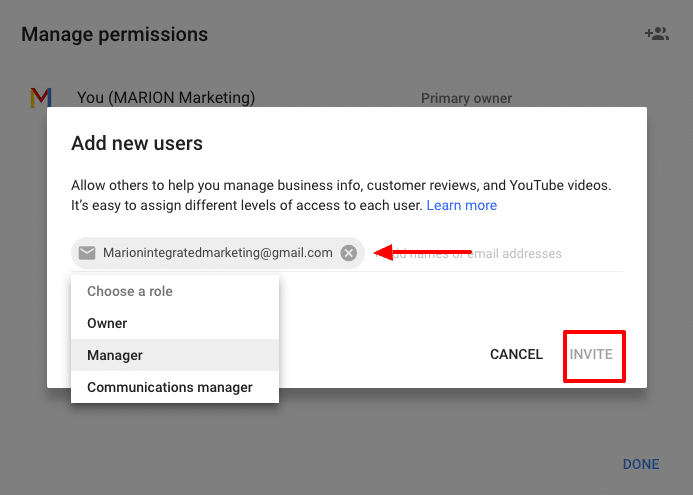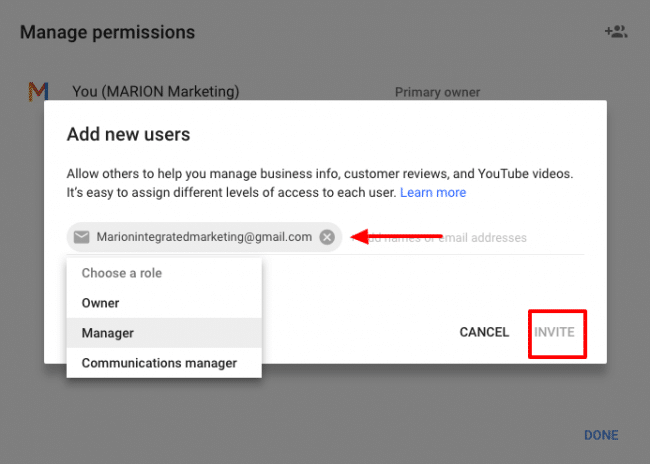 5. Click Invite
Once completed, the invited party will receive and accept the invitation.
Google Search Console Access


Google Search Console is basically home base for your search engine optimization campaign. GSC was formerly known as Webmaster Tools. This is where you inform Google of your website intentions. Are you targeting domestic or international traffic? Is this website using "www" or "non www"?
GSC is also where you indicate how you want your website to be indexed. You submit sitemaps and request pages to be indexed by Google within GSC.
Accessing your link profile is done through GSC. Once logged in, you can see who links to your domain, when they linked, and what pages they are linking to. This same area is where you disavow links.
More importantly, GSC is the messaging platform for Google to send you notifications about your website. If your site has been hacked, gets penalized, has broken pages or is inaccessible for any number of reason, GSC is where you'll get the message.
Follow these steps to share Google Search Console Access with your marketing team.
1. Log into Google Search Console at https://search.google.com/
2. Click "Settings" in the left menu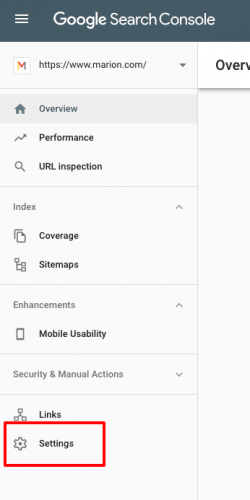 3. On the Users and permissions bar, click "Add "


4. Input marionintegratedmarketing@gmail.com (the email address the agency has for access), give Full permission and click ADD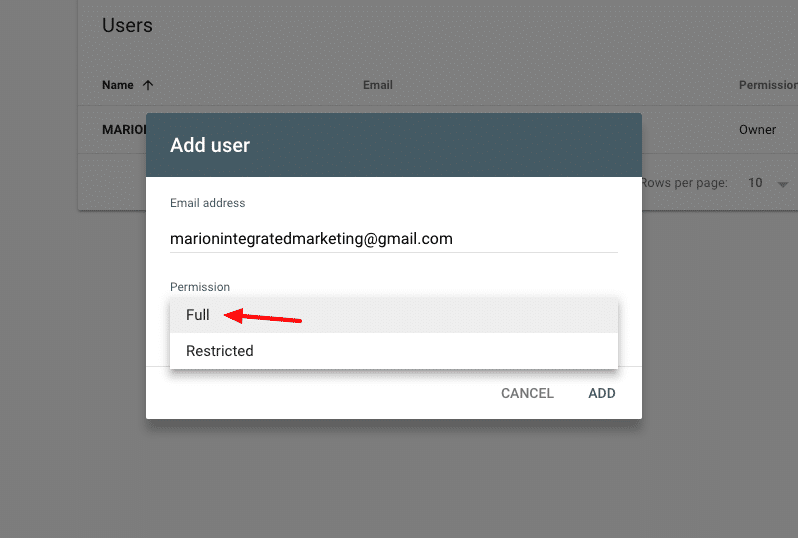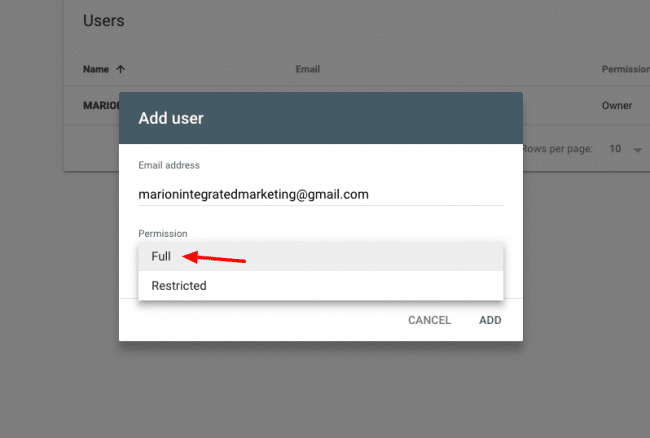 The end user will receive a notification that they have been given
Google Ads Access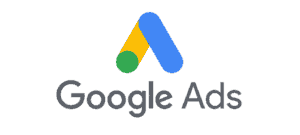 Google Ads is the advertisement platform used to create search, display and video ads that show on Google and its properties. It is formerly known as Google Adwords. Any pay-per-click activities that show ads on Google should be managed through Google Ads. There are platforms that will publish and manage your Google Ads such as WordStream, AdRoll, and others. These platforms work fine and definitely serve a purpose in digital marketing. I use them from time to time, but prefer to operate directly in Google Ads, or Google Ads Editor (offline Google Ads management program).
Some businesses prefer that the agency create their own new Google Ads account. For a business that is new to Google Ads, it makes sense to do so. However, if your company been using Google Ads for some time, it's worth sharing that account with the new agency. I can't speak for all, but our process involves reviewing your past performance data. We'll research and develop our strategy. When possible, we like to review the past year or two worth of data to learn about peak months, top keywords and ads, and all types of other performance indicators.
There are two ways to share Google Ads access. The client (business) can assign access to a user or a user can request access to a client. Either way, the other party has to approve and accept it.
Follow these steps to share Google Ads access with your marketing team.
1. Log into https://ads.google.com
2. Click the "tools" icon (wrench) in the upper menu and select "Account "

3. Click the "+" to invite a user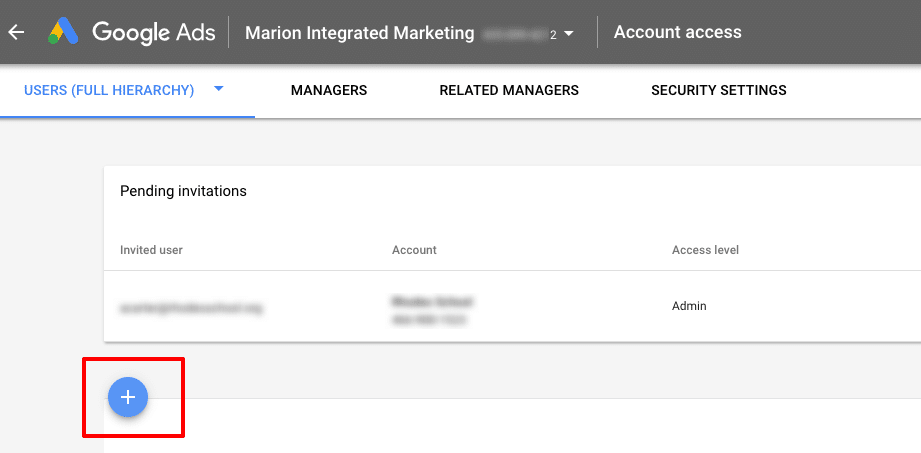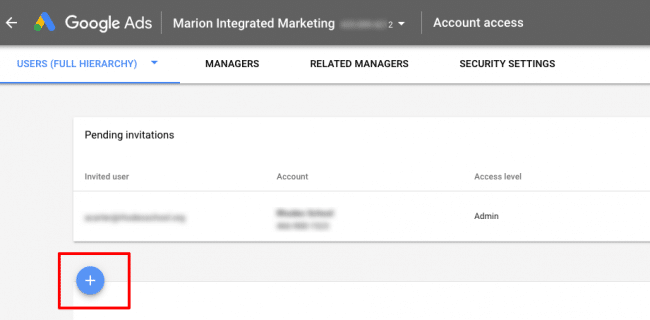 4. On the pop-up window, select the access level (normally admin) and input the email address the agency has supplied you with. Click "Send Invitation."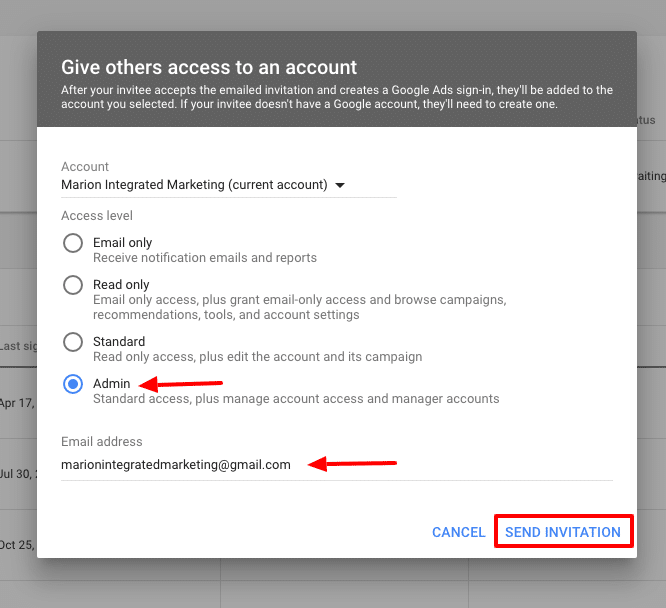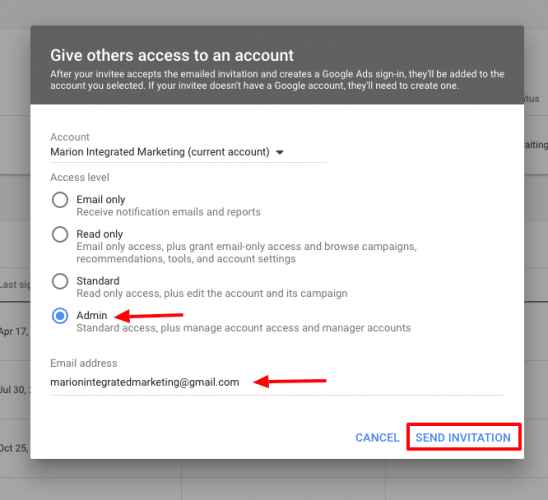 The end user will receive a notification that they have been invited to access your Google Ads account. Once logged into their existing Google Ads account, the invitation can be accepted. At that point, they can manage your Google Ads account.
If your business has a website, and a goal to have potential clients find your website using search engines, you'll need to actively use them. According to StatCounter, Google accounts for 88% of searches in the USA. It's safe to say, for effective online marketing you must be present on Google platforms. If an agency or marketing team is managing your digital marketing efforts, share with them the correct access so that they can do the best job for you.