Over the past few months, life has looked different for everyone, and businesses have been left to figure out how to quickly navigate to an ever-changing "new normal." As states and cities around the U.S. begin to reopen, marketers must turn their attention to how they can appropriately start back up business operations.
Today, we'll share some tips for how your business should market in a post-Coronavirus world. Read on to get all the facts.
Show Empathy in All You Do
While businesses are opening back up, Coronavirus continues to affect hundreds of thousands of Americans. Remember to show empathy and understanding in all your marketing efforts and communications. Remain sensitive to what is going on and continue to remain flexible for whatever changes may lie ahead.
Along that same line, remember to not seem oblivious to the world. While businesses are opening back up slowly, it will be a steady process that will look different throughout the country.
Avoid acting like everything is peachy and Coronavirus is gone — because it is not. Remember, everyone is trying to learn how to navigate a new normal and your tone and messaging should reflect this.
Study Your Customer Behavior Changes
Use this opportunity to pick up on consumer behavior changes and virtually engage with consumers in new ways. In times of crisis, it is crucial for marketers to see consumers as real individuals and not customers grouped into segments.
Use real-time data on customer transactions, and behaviors to help make informed interactions. Using these personalized insights can help you create more relevant, positive engagements with your customers and build stronger relationships.
Create a New Marketing Plan and Budget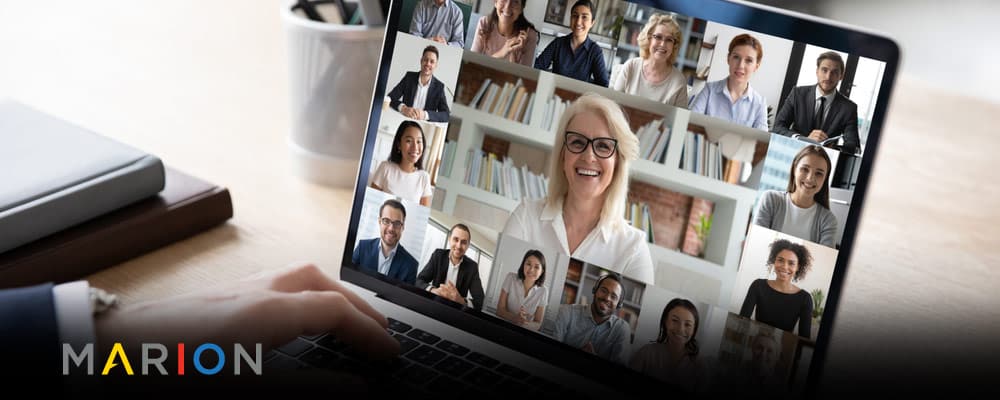 All your marketing efforts must now be reframed through the lens of COVID-19 and its impact on businesses and consumers.
As the economy begins to open back up, digital will remain a must for marketing, reaching consumers where they are online. Even as we start leaving our homes and interacting more, it is likely there will still be changes to consumer behavior until a vaccine is created — and some changes may even last longer into the future. Invest in a marketing strategy that prioritizes virtual connection and messaging, and work to build relationships using online resources. By targeting the right marketing goals and objectives from the start, you'll position your business for growth.
Invest more in search engine optimization, social media marketing, and PPC services to reach your consumers online. To learn more about how you can shift your digital marketing strategies during the COVID-19 pandemic. COVID-19 digital marketing
Look at your marketing budget and consider how it should change. Does your business need to cut expenses to stay afloat? Or does it need to prioritize money for marketing efforts to get back on top? While your team may be inclined to the former — you may be surprised to learn that long-term studies show that during economic uncertainty, businesses that increase — not decrease —  their marketing spend are better off.
These studies show advertisers that maintained or grew their ad spending increased sales and market share during a period of recession and afterward. As a popular adage says, "When times are good you should advertise. When times are bad you must advertise."
If you're worried that your audience will not be receptive to your messaging during this time, here's some reassuring news: A survey from the American Association of Advertising Agencies conducted during the height of the Coronavirus crisis in March found that 43% of consumers find it reassuring to hear from brands, while only 15% said they'd rather not hear from companies. Consumers are still open to messaging, but it must be tailored to today's world and framed in a new and relevant way.
Get Professional Marketing Help from MARION Today!
If you're unsure how to approach marketing your business during the COVID-19 pandemic, the marketing experts at MARION are here to help! Our digital marketing agency has been helping Texas businesses with traditional and digital marketing for nearly 40 years.
Contact us today for a free consultation!