Social media can suck up a lot of your time. But the fact is that these days, the success of your business depends on it. You have to use it to interact with your customers. Otherwise, you will get left in the dust while your competitors succeed.
A lot of companies try their best to make sure their social media game is up to speed but still fall short because they don't know the ins and outs of the game, don't have the resources, or don't think there is value in social media marketing.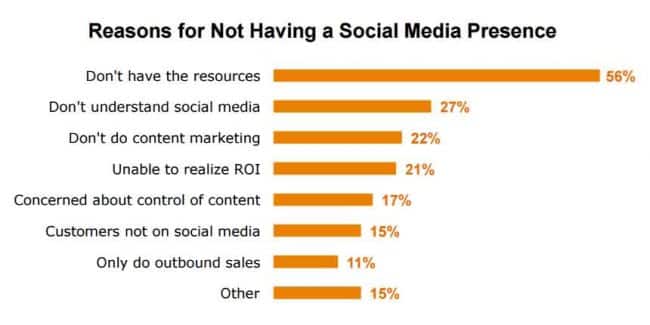 That's why so many businesses are turning to experts to handle their social media.
Having someone handle your social media frees up your staff to focus on your business objectives — and guarantees that you have someone dedicated to running your accounts and establishing your presence no matter what fires come up in the office.
In this post, we explore just a few of the compelling reasons why letting an expert handle your social media will help your business.
Social Media is Time Consuming
Social media is a big job. Companies that do successful social media marketing often devote up to 15 hours of work per week to a small business account.
The bottom line is that for digital marketing, content is still king and content takes time to create.  When it comes to content marketing, social media plays a major role.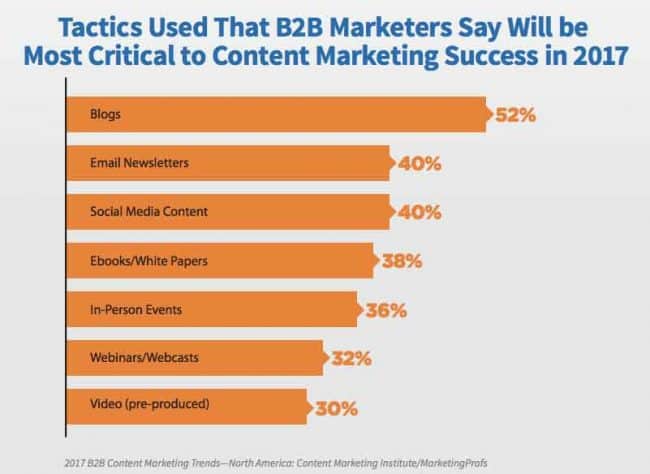 For most business owners, 15 hours a week is more than they can afford to give up to social media marketing.  Working with a social media marketing company allows business owners to successfully leverage social media for their business while staying focused on running it.
Social Media is More Complex Than You Think
Planning campaigns, creating campaigns, promoting campaigns, and interacting with you're your target audience on social media can be a very complex task.
It's not easy to get material to go viral or to develop and maintain a large audience on Facebook, Twitter or Instagram. You can't necessarily trust someone who hasn't had much experience in doing social media work and using social media for personal reasons doesn't count.
Social media marketing companies have experience with the specific guidelines and tools that differentiate social media marketing for your business from personal social media usage. You need someone who understands your business communications and can implement a successful strategy.
Social Media Advertising is Even More Complex
There are tons of advertising opportunities on social media that often go unnoticed because people just aren't aware of or familiar with them.
Facebook, Instagram, LinkedIn and Twitter all offer paid advertising opportunities and promoted posts that can often have wonderful success rates.
But advertising successfully on social media isn't as easy as just turning ads on.  There are a range of ad types, ways to pay for your ads, ways to target your ads, and ways to track their success.
Without having a dedicated social media expert who is familiar with all of the options these platforms offer, you stand to miss out on some great opportunities, or worse, waste your money running the wrong ads to the wrong people in the wrong way.
Design Elements Matter
These days, visuals matter more than ever. People have short attention spans and are drawn more quickly to interesting images and infographics.
When Buffer looked at Twitter, they found that tweets with images got 18% more clicks and 150% more retweets: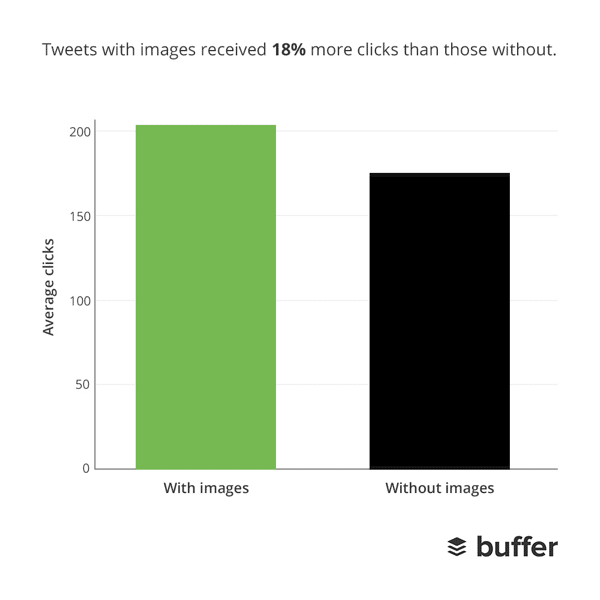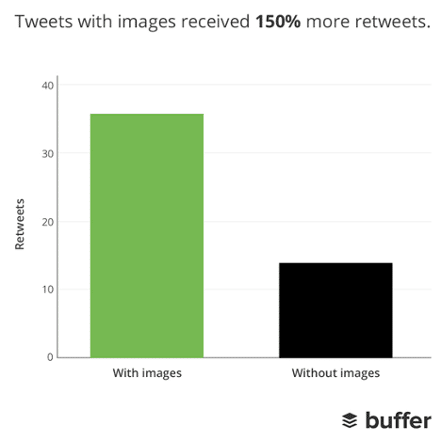 Having a consistently well-designed profile takes time and require a good amount of creativity and artistic sensibility.
Unless you have someone on your staff who has not only the time but also the artistic capability to create graphics and visuals on a regular basis, you're probably better off working with an expert who can bring these skills to the table.
Changing Skill Sets
Technologies are changing so quickly that you can't depend on your full-time staff to stay up to date with the necessary skills needed for social media.
Updates to Facebook advertising, Open Graph, post promotions and more happen frequently. Having to take the time to learn new skills can really eat into your ROI over time — unless you are depending on experts who offer these skills readily and are capable of keeping up with the need for changing skill sets.
The Take-Away
It can be a little nerve-wracking to hand over your social media accounts to an outsider. But outsourcing this work to experts who have a handle on the game can offer you peace of mind that your social media is being properly managed and free up your time and resources to focus on your main business objectives — it might be one of the smartest business decisions you'll ever make.