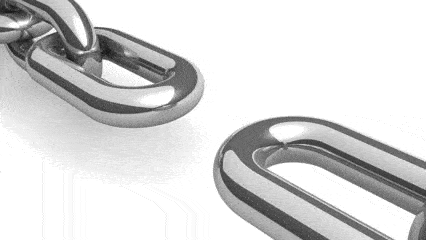 We've all seen the e-mail solicitations: hundreds of high page rank .EDU back links for a nominal price. You know that quality backlinks are necessary for your site's SEO. You know that building a link profile can be a tedious (not to mention time-consuming) process. So what's the harm?
The problem is, purchasing links from low quality websites can hurt your site's rankings in Google. In fact, purchasing links in an attempt to artificially improve your site's ranking in search results is a violation of Google's Webmaster Guidelines. Google (and other major search engines such as Yahoo and Bing) want backlinks to reflect the internet's opinion of your site content; they don't want you to be able to simply pay money to boost your site's organic rankings.
My Site Needs Backlinks…Fast. What Happens If I Decide to Purchase Them Anyway?
If you go out and buy links just to get your site ranking higher, you are likely to experience one of three possible results:
Best Case Scenario: the links are on clever sites that have found a loophole in the Google algorithm and it actually boosts your site's rankings in Google search results…for a while. Every time clever webmasters find a loophole to exploit, Google modifies their algorithm to close it. Any boost you get will be lost in a few months, or even a few weeks.
Most Likely Scenario: even if the links you pay for are actually created (often disreputable link farms are happy to just take your money and do nothing) you will get no benefit at all from them, as Google recognizes them as paid links.
Worst Case Scenario: you purchase enough links for Google's algorithm to take notice. Google penalizes you for the paid links. The consequences of a penalty can be severe, with penalized sites commonly losing rankings for all keywords for 6 months or more. Or, even worse, Google may decide to blacklist your site entirely.
So that's the range of outcomes you can hope for. Do you still think buying cheap links is worth the risks?
So Listing My Site in Directories is a Waste of Time?
Not at all. The conclusion here is that you should not pay for backlinks from disreputable and/or low-quality directories or link farms. Businesses that sell cheap backlinks often cut corners in order to make a profit from their scheme. Their practices often including linking to sites in traditionally spammy and/or disreputable industries (pornography, internet gambling and bootleg pharmaceuticals), linking to lots of completely unrelated sites from the same page, and using copied or very poorly written content.
However, research has shown that paid ads and paid listings in actual industry directories, with industry content, can actually help your site's authority substantially. Google can recognize industry-specific directories that provide a legitimate service to users, and provide content beyond just a collection of links. Even paid ads and paid listings in these legitimate directories can have a very beneficial effect on your site's strength and ability to rank well in Google.
So Should I Purchase Backlinks to My Site?
That is completely up to you. Under no circumstances should you consider paying for low quality links, but buying a handful of high quality ones can speed up results. If you do decide to purchase links, here are some guidelines:
Buy links individually instead of in packages.
Buy links from sites that are relevant to your own site.
Buy in-content links instead of links in the sidebar or footer.
Keep the percentage of paid links below 10% of the total number of links your site has.
Need help with Search Engine Optimization? MARION Integrated Marketing has SEO specialists on staff. We utilize a variety of tools to ensure that our clients' websites are getting ranked at the top of online searches.