Google Analytics 4 is officially here! You might be confused with all the talk about bounce rate in GA4. Is it gone? Is it here to stay? Keep reading, and we'll cover everything you need to know about bounce rate, engagement rate, and other GA4 metrics.
Bounce Rate in Google Analytics 4: What's New?
Google is changing the way bounce rate is calculated in GA4. As a result, the new metric is a far more helpful way of measuring visitor engagement with your site or app. But what changed, exactly? Let's start by looking at the way bounce rate works.
What is Bounce Rate?
Bounce rate is best described as the percentage of sessions containing a single page view on your website.
BOUNCE RATE = NUMBER OF BOUNCES / NUMBER OF SESSIONS
A bounce occurs when a visitor lands on your website and leaves without interacting with or navigating to another page. It's important to note that bounce rate does not take into consideration how much time was spent on the page.
Why Did Google Change Bounce Rate in GA4?
In Universal Analytics, bounce rate was an adequate measure of site engagement, but it has become less practical as websites and apps have evolved. Unfortunately, the metric just doesn't make sense in a mobile or single-page application.
For example, users don't always generate multiple page views during a session—but that doesn't necessarily mean it wasn't a successful visit. Consider the way we interact with blogs or news articles. Viewers visit your site to read an article and then leave. Bounce rate wouldn't really help you out in this scenario. Instead, you would probably rather know the number of people who visit your page and quickly leave when they don't find what they were looking for.
However, Google Analytics 4 takes a new approach. It uses data from both websites and mobile apps in a simple interface, providing you with metrics to measure various types of user experiences. As a result, the old bounce rate had to go.
GA4 bounce rate is the percentage of sessions that were not considered engaged sessions. As we mentioned, bounce rate in Universal Analytics is the percentage of sessions in which users viewed only one page and triggered only one event.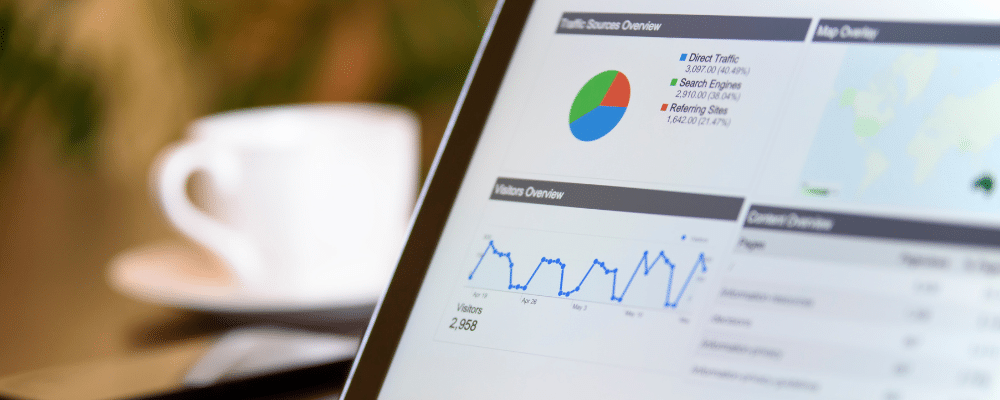 Bounce Rate vs. Engagement Rate
Engagement rate is simply the percentage of "engaged sessions."
ENGAGEMENT RATE = NUMBER OF ENGAGED SESSIONS / TOTAL NUMBER OF SESSIONS
An engaged session is one that either:
Lasts longer than 10 seconds
Has at least two page views or screen views
Has a conversion event
Like the new bounce rate, GA4 engagement rate is helpful in answering the question, "are visitors engaged with my site?". Furthermore, engagement rate in Google Analytics 4 can be a useful metric for single-page apps, mobile apps, and content sites such as news outlets and blogs.
Why Bounce Rate Won't Be Missed by Digital Marketing Pros
For a while, there has been some controversy surrounding bounce rate in Google Analytics. Many digital marketers argue that the bounce rate calculation in Universal Analytics is an outdated metric. Only time will tell if the new GA4 metrics pass the test!
Learn more about Google Analytics 4.
Let MARION Handle the GA4 Metrics & Reporting for Your Business
There's a good chance that you weren't aware of these metrics and measurements until now. Keeping up with the latest Google Analytics updates can be exhausting, so let our team at MARION take it off your busy schedule!
Our SEO agency takes care of all your web analytics so you don't have to. We have years of digital marketing experience in Houston, Austin, and DFW and are eager to help your business get better results!
Schedule a free marketing consultation with MARION today!
Tags:
google analytics