If you've got a small business and need a website, there are two top-notch website builders to go with: WordPress and Wix.
Some experts strongly recommend WordPress because of its popularity and widespread use while others rally behind Wix due to its drag-and-drop functionality that reduces the barrier to entry.
But you? Can't make your mind up.
And I get it — this is a major decision. Once you've committed to a website platform and spent lots of cash and time on getting your website up and running, the last thing you want to do is admit that you chose the wrong website builder.
For that reason, I've decided to put together this 100% impartial and objective comparison article to help you make a better decision.
4-Factor Comparison Between Wix and WordPress
Let's take a look at the true battle of the ages — WordPress vs Wix.
1. The Tools Within Wix and WordPress
Everyone raves about WordPress plugins. Need a plugin for SEO? They've got a ton. Need a plugin for your opt-in forms? They've got a million.
A lot of their plugins are top-notch and highly recommendable.
Wix, on the other hand, has nowhere near the same amount of tools and apps available to you.
So WordPress wins here, right? Not exactly…
See, the WordPress Plugin Directory can boast over 56,000 plugins in their armory. Wix, on the other hand, probably has less than 1,000 apps and tools.
The problem for WordPress is that it's an open source platform which means that any Tom, Dick or Harry who fancies himself a coder can create a plugin. As a result, not all of those 50,000+ plugins will be worth your time. A lot will be total junk. Worse still, they might be buggy.
Wix isn't open source, and one thing you can be sure of is that each and every one of its tools was made by a pro developer and properly tested before being launched.
As such, if you're in a hurry and don't want to be bogged down by potentially buggy tools, you might want to go with Wix.
On the other hand, if you have a need for WordPress' extensive array of versatile plugins, do check the reviews and number of active installs out before downloading anything.
Of course, while both Wix and WordPress provide the tools for you, it's still up to you to optimize your pages for maximum conversions.
2. The Simplicity of Wix or WordPress
WordPress is really flexible and allows you to customize many aspects of your website in a way that Wix won't allow, but as you know, with greater flexibility usually comes less simplicity.
WordPress is more demanding to use than Wix, and its learning curve is steeper. There are major contrasts in custom website design vs. website templates. Sure, you can customize your WordPress website, but you must know how to code or know someone who does. Otherwise, your WordPress web design options are limited.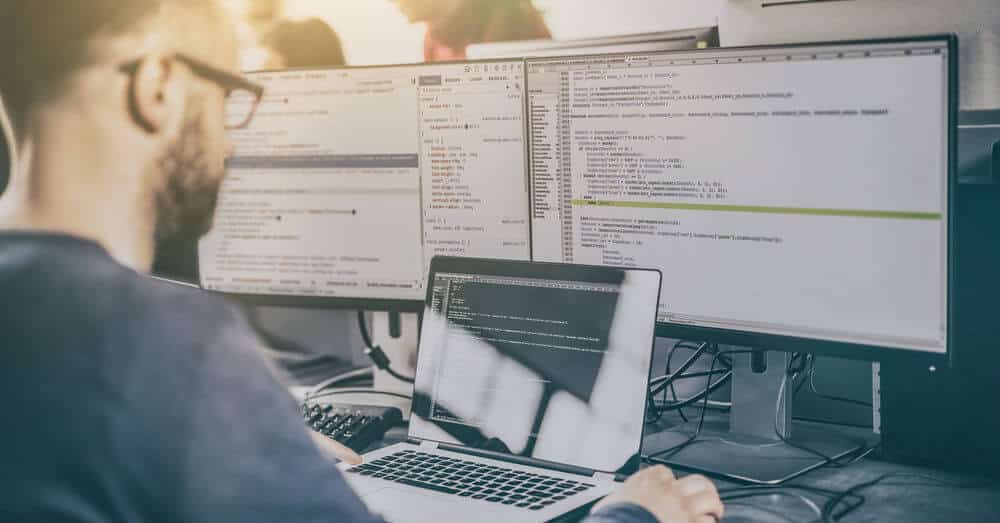 Wix is simpler and doesn't allow for much customization, but it wasn't designed for pro coders. It was designed for beginners.
Moreover, Wix is a drag and drop site, which really appeals to non-developers and those who have never developed a website before.
WordPress is more powerful and can do more. But if you're a small business operating with few resources, zero coding knowledge and this is your first website, we'd say that Wix wins this one.
3. The Support for Wix vs. WordPress
We know how it goes — it's product launch day and you're really excited. Everything is in place and you're expecting lots of sales.
But then your website won't load.
Worse still, your hosting platform is slow to react and can't provide you with satisfactory answers. Oh no!
WordPress is well-stocked up with community users who are on hand to help you out with whatever you need, whenever you need it.
They have an insane amount of forums where a quick search for a problem will bring up lots of answers. Now, while this sounds good in theory, it can prove problematic if you're overwhelmed with the number of possible answers.
Wix doesn't have the same level of community members that WordPress has, but they have a support team for paid members. And like WordPress, they also have articles and tutorials that might be able to help you out.
If things are so desperate that you need to get on the phone with someone, Wix allows you to arrange a phone call if you're on a paid plan.
All in all, this one's a tie. WordPress' level of support is incredible, and if you can find the right answer to your question right away, it's happy days.
4. The Pricing of Wix versus WordPress
Small businesses don't always have the biggest budgets when it comes to their websites, which makes pricing an important consideration.
Wix has a tiered pricing structure designed to appeal in some way to everyone. Its most basic plan costs just $5 a month, but to remove Wix ads you'll need to pay $10 a month.
Freelancers and entrepreneurs tend to go for the $14 a month plan, but Wix has structured a plan aimed specifically at small businesses. It costs $17 a month and lets you create your own online store within your website.
This is a pretty good deal because you know exactly where you stand and what you're getting. Plus, you have the option to pay yearly instead of monthly to save money.
WordPress, doesn't host your website for you, so you'll need to get your own hosting service. This can cost as little as $3 a month if you find the right hosting provider. WordPress comes with free themes, but you have the option to purchase more robust themes if the free options are too generic for your taste. A new theme will typically be a one-time cost of $30 to $80.
For more functionality, you might decide to purchase a few plugins. Some are free but advanced plugins with special features can cost up to $50.
A custom domain name will typically cost about $12 per year.
The outlay for a more advanced WordPress site can be a lot more than it is for a Wix site if you pay for your Wix site monthly. However, WordPress themes can really enhance the look of your website, and plugins can make your life easier.
All in all, both WordPress and Wix have their pros and cons. If you're a small business on a very small budget and have no coding experience in your team, Wix is a solid option. On the other hand, if your budget is a bit bigger and you can afford to hand the reins over to a pro developer, WordPress is both more powerful and more flexible.
Let us know your thoughts in the comments!
About the guest author:

Aljaz Fajmut is a digital marketer, internet entrepreneur, and the founder of and Nightwatch— a search visibility tool of the next generation. Check out Nightwatch blog and follow him on Twitter: @aljazfajmut