In the age of digital marketing, new companies often overlook the benefits of the print catalog. MARION's print marketing team in Austin helps businesses create informative, practical, easy-to-use catalogs that meet the needs of their business. Clients use MARION-designed catalogs to open negotiations with distributors and to attract new clients. In addition to e-commerce, many manufacturers, inventors and wholesalers rely on traditional marketing such as print catalogs to inform industry colleagues about what they offer.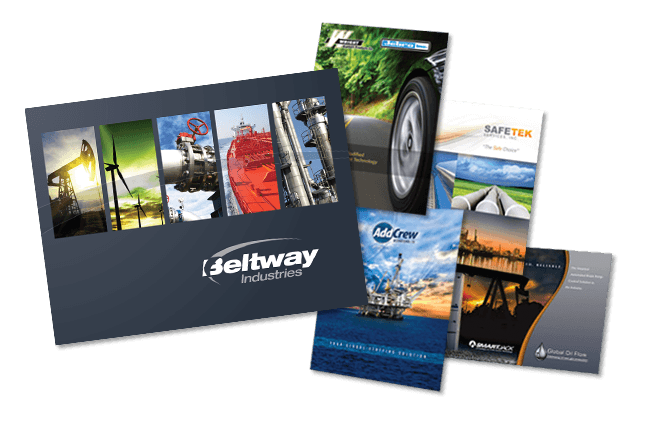 How Catalogs Improve Sales
Despite the movement toward online and electronic catalogs, on-the-ground sales agents regularly use paper catalogs in discussions with customers. Every client is different, and some simply prefer to flip through the pages of a traditional catalog to get a sense of the company's offerings or to find a specific item.
For many, a paper catalog is still easier to use than an e-commerce site that is difficult to navigate. A sales agent can back up their pitch with a tangible document, making the process more memorable and future orders more likely. Customers already familiar with the e-commerce site may also find that it's quicker to browse through the paper catalog.
How Design Improves Catalogs
Like all items branded with your company logo, your catalog is part of your business identity. But beyond being a simple presentation of what you have to offer, the catalog must be functional. MARION's design team, working over more than three decades in Austin, has in-depth knowledge of customer psychology. MARION's team members know what catalog layout is most effective. Some possible objectives for your catalog might be:
Clear and compelling photographs of products
Detailed and informative product specifications
In-depth text describing the utility or appeal of each product
Clear pricing information
Order sheets, redirects to e-commerce sites, and valid dates
Options for in-store pickup or delivery
Customer service information
Developing marketing strategies with both business-to-business and business-to-consumer entities, MARION has created catalogs that make the sales process easy. Dedicated to promoting your brand, MARION will work with you to develop a catalog that targets your preferred reader and tells the story of you business.
Ready to learn more? MARION is pleased to offer a free consultation. Check out some of our print design work.