Twitter Resource Guide: FAQs
Twitter can be a great marketing tool for businesses that want to increase visibility and connect with their audience online. Learn how to use Twitter in this helpful guide from the social media experts at MARION.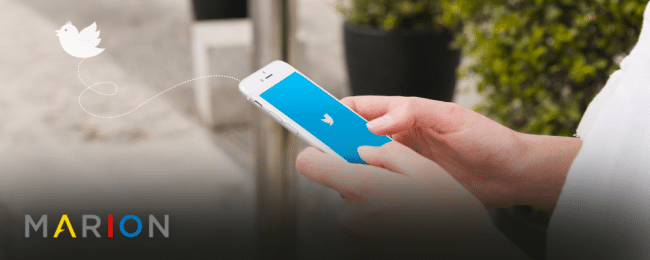 What is Twitter?
Twitter is a social media platform for friends, family, coworkers, and businesses to stay connected through the exchange of quick, frequent messages.
How Does Twitter Work for Business?
Twitter can be a powerful tool to raise awareness about your business, respond to clients and customers in real-time, and even garner leads.
How Do I Use Twitter?
Create a Twitter Account
Upload a Profile Picture
Write Your Bio
Link to Your Business Website
Follow Other Relevant Business Users
Share Engaging Content
How Do I Create a Twitter Account?
1. Visit the Twitter website and click Sign up. Tap Create account in the Twitter app.
Accounts can be created using email/phone numbers or Google accounts. Apple IDs can also be used by Mac and iPhone users.
2. Enter your name, phone number or email, and date of birth.
3. You can enable or disable the option Track Twitter content across the web. Select Next.
4. Please select Sign up if your name, phone number, email, and date of birth are correct.
5. Enter the verification code you received via text or email. Select Next.
6. Enter a new password. Then select Next.
7. Add a relevant profile picture, write a bio, and follow any relevant businesses to complete your Twitter profile.
How Do I Create a Tweet?
Use the compose box at the top of your Home timeline or select the Tweet button in the navigation bar to send your Tweet (up to 280 characters). Tweets can contain up to four photos, a GIF, or a video. To post the Tweet to your profile, click the Tweet button.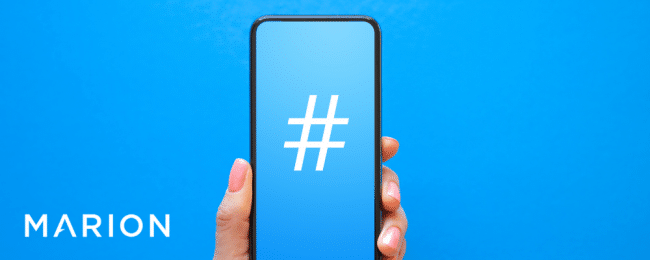 Common Twitter Terminology
Mention: A tweet that includes another person's username anywhere within the text. In your notifications tab, you'll find these.
Handle: Twitter handles are your usernames. You'll see it at the end of your account URL, and it's unique to your brand or business.
Hashtag: The hashtag symbol represents a keyword or topic on Twitter. Using this function, people can easily follow topics they are interested in on Twitter. Tweets can be categorized by keywords using hashtags.
DM: Direct Messages are Twitter's private messaging system. With Direct Messages, you can have private conversations about Tweets and other content.
Feed: List of tweets that continuously updates as new tweets matching the specified criteria appear.
Retweet: Twitter retweets are posts that are re-posted. Using Twitter's Retweet feature, you can quickly share a Tweet with your followers. Retweets can be your own or someone else's.
Quote Tweet: Quote Tweets allow you to add your own comments to someone else's Tweet.
Like: The Like button is used to show appreciation for a Tweet. Click or tap into the Likes tab on your profile page to view the Tweets you've liked.
Twitter Best Practices
1. Engage and Interact with Your Audience
Twitter is all about engagement. Among the top Twitter best practices is to actually interact with your followers on a platform that's all about connection and conversation.
2. Establish a Brand Voice
When it comes to social strategy, Twitter popularized the personified brand. When brands personify their accounts, they take on the voice of an individual rather than a company, revealing a more casual, human side rather than their corporate image.
3. Keep Measurable Goals in Mind/Track the Right Twitter KPIs
KPIs are key performance indicators. In other words, it measures progress toward a specific goal in a quantifiable way. Businesses use KPIs to monitor and track their performance. A marketing campaign can use them to measure performance, or a business can track key metrics using them.
Common Twitter KPIs
New Followers: The number of new followers you've gained over time.
Top Mentions: The number of times your Tweets were organically seen by other users.
Impressions: Number of organic views of your Tweets during a reporting period.
Engagements: The number of interactions with a Tweet is measured by engagements. Tweet activity is given both for individual Tweets and for all Tweets combined.
Engagement Rate: This is the average number of engagements per impression or follower, depending on your definition.
Link Clicks: How many times your post's links were clicked.
Profile Clicks: How many times someone clicked on an account's name, username, or profile photo.
Cost Per Result: The average cost of each relevant action a user takes after viewing your ad. Twitter advertising uses this metric.