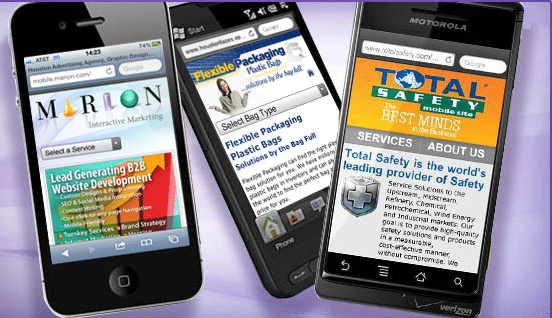 Contrary to popular belief, interactive technology (i.e. smartphones, tablets, motion activated games, etc.) isn't slowly taking over the world. It's already arrived moving at the speed of light, and is currently reigning over consumers everywhere.
Many businesses are attempting to change with the times, for instance, Build-A-Bear recently decided to add a virtual aspect to their stores with interactive locations for children to play, in addition to still building the plush, loveable bears that the store started with.
Build-A-Bear executives and marketers understand that children's play has gotten more digital with the introduction of new types of phones, tablets, and video games. All brands should remember though, that technology isn't just a growing interest of children.
In a way, we're all children when it comes to technology. Adults have been introduced to consistently new technology as well. Many brands, no matter the target age of their consumer, could benefit from a technological upgrade.
How interactive is your company website? How do you engage your consumer? While you may be able to fully embrace any new technology that comes your way on a personal level, we understand that it can be difficult to carry your already established brand with you. MARION has plenty of fresh and easy ideas to step up your web design and digital marketing strategy!
1.     Continuously update your material!
What's new about your website, business, and/or location? What do you offer a consumer that's different from your competitors? Even if you can't update your website with new information consistently, a blog like this one is a great way to have updated content online for customers to view. Also make sure your website is optimized for smartphones and tablets, because todays' clients and consumers are always on the go!
2.     Reach consumers where they are!
Put your ads on Facebook, LinkedIn, and Google, making sure they're optimized so that smartphones and tablets can easily view them. MARION has a master account with Google so we can manage all ads for our internet marketing customers.
3.     Get involved with social media!
Social media can be your best friend. Facebook, Twitter, LinkedIn, Pinterest, etc. are all places for you to interact with your customers. Social media is all about making it a conversation with consumers, so that they can be connected to you. Don't view negative comments as a bad thing, you aren't judged by negative comments, but how you respond to them. A heartfelt, personal response to a negative comment can get you just as many points with consumers as a positive comment on your page.
4.     Always be open to trying new things!
Just because you've stuck to PowerPoint for all your business presentations doesn't mean you can't have an unbelievably brilliant iPad presentation for your customers and clients. Tablets make it possible for customers to be a part of the presentation in a way that PowerPoint can't. Also, just because you've never seen a Facebook or Apple app that could apply to your business, it doesn't mean there isn't an incredible app idea for you out there! MARION's digital marketing agency can brainstorm and help you create the perfect app that will draw consumers in. New things are popping up all the time and they're not taboo just because your competitors aren't jumping all over them, it just means you have an opening to be a trailblazer.
We can help you too! Contact us today to get started on your technological image!