Roughly 94% of small businesses use social media — and there's a reason. When done correctly, social media can be one of the most engaging ways to reach customers.
But if there's one thing small business owners know, it's that time is money. Your time is one of your most valuable assets, and you can't afford to waste it willy-nilly. That is why social media poses a threat to you — when done incorrectly, it can be a time-sucking and distracting black hole for your business.
8 Steps to Effectively Using Social Media for Business
Fear not! I'm here to make sure the former happens. Learn these rules for social media marketing for small businesses, and you'll be well on your way to achieving social media success!
1. Set clear goals and objectives
Before you even step foot into this social media journey, it's important you know exactly what you are trying to accomplish. Understand the difference between marketing goals vs. objectives, then start setting your targets.
First, set an objective that establishes what social media will help your business achieve. Some broad objectives include:
Driving traffic to your website
Growing sales
Generating new leads
Increasing brand awareness
Boosting brand engagement
Whatever your goals, it's important to go beyond just vanity metrics, such as likes and retweets. These may look good but think about whether they will help you reach your goals.
Next, set social media goals that represent how and when you'll achieve your objectives. To do this, use the SMART goal-setting technique. The goals you set should be:
Specific: Make your goals clear and defined. Leave no room for interpretation.
Measurable: Ensure analytics can be used to track your progress on social.
Attainable: Keep your goals challenging, yet realistic for your business. If you have some goals that you have previously attained, use those as a benchmark to set new goals within your reach.
Relevant: Make sure the goals you set are relevant to your business's success. For example, if one of your goals is to build your mailing list, you'll want to focus on generating web traffic through social, rather than keeping track of your retweets.
Timely: Keep yourself accountable by setting a specific time frame to reach your goals.


An example of a good S.M.A.R.T. goal is: "We will gain 40 new visitors to our website from Facebook per week." This goal includes all five elements of the S.M.A.R.T. framework — It's specific, measurable, attainable, relevant, and timely. Remember: your goal must exhibit all five characteristics to be truly smart!
2. Know your audience
To truly appeal to your target audience, you have to know their traits like the back of your hand. You should be so familiar with these people that it's scary.
To achieve this, you'll need to create audience personas. According to Hootsuite, audience personas are "archetypes of your customers that include basic details about them, their goals, and their pain points."
To create these personas, you'll need to research your customers to collect demographic and behavioral data. Then, analyze trends to figure out who your customer really is and what their pain points and goals are.
You should treat your audience personas as real people, giving them each a name, age, alma mater, job title, hobbies, the whole shebang … or as Hootsuite puts it, "provide each persona with the kind of identifying information you might glean from someone during a short conversation in line for coffee or at a bus stop."
3. Decide what platforms are fit for your business
I'll keep this point short and sweet — not all platforms will be right for your business. Period.
Sometimes, small business owners get so excited about the idea of dominating social media that they forget to take a step back and think: "Should we really be doing this?" And sometimes, the answer is "no"!
There are many social platforms out there, and they all have unique uses, audiences, styles, etc. Do some research into these different platforms to truly understand them, and then decide which ones align with your business and its goals and objectives.
4. Create a social content calendar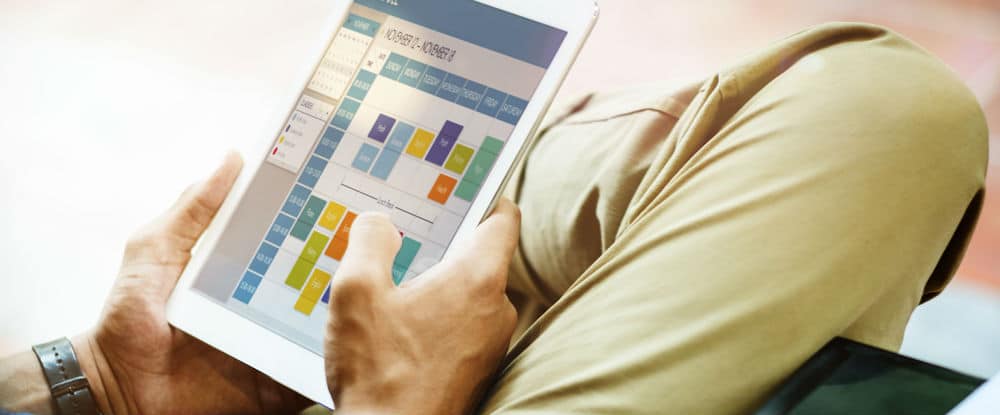 Planning is an essential part of ensuring social media success. By planning your social posts ahead of time, you will be able to post more regularly, which in turn will lead to more consistent results. Creating a content calendar for social media allows you to hone in on your social efforts and create a well-thought-out strategy that can get you better results in less time.
Note that having a social calendar in place doesn't mean you cannot deviate from it. If there's a hot topic trending in your industry, add a post about it. Don't be afraid to adjust your calendar when needed!
5. Monitor and respond to ALL social conversations
When it comes to creating a successful social media presence, you can't just "set it and forget it." This is one of the most common mistakes I see small businesses make, and it makes me CRINGE!
Social media success requires frequent, daily social listening; you have to go beyond simply posting updates. Always be on the lookout for any customer feedback or complaints, so you can thank your happy customers and make things right with your not-so-happy customers.
Learn how to monitor social media in only 10 minutes a day! Click here to download the eBook now!
Go beyond just responding to customer service issues and participate in conversations — if someone comments on your post or tweets at you, respond back! Engaging with your customers online helps your company form stronger relationships, leading to higher customer loyalty and retention.
6. Use photos and videos
Humans are visual creatures. Think about it — if you're scrolling through Facebook after a hard day's work, is your eye more likely to be caught by a simple text post or an engaging photo or video? Exactly. The engagement value on visual social media content is so high, 67% of marketing professionals use it just for that reason alone.
Make sure to use high-quality, royalty-free images that are relevant to the content you are posting. Some great, free resources are gifs on Giphy.com and pictures on Canva and Unsplash.
7. Don't try to do it all by yourself
You're a small business owner, and you probably wear so many hats that your collection could rival Spike Lee's. Don't be afraid to delegate social media work to someone on your team — or, if you don't have the resources in-house, consider hiring an outsourced marketing agency, like MARION, to assist you.
Contact MARION today to learn more about how we can help your business start growing!
Learning how to choose a marketing company with social media experts can help you reach your social goals faster.
8. You should probably spend some ad dollars
You might be thinking: why should I pay for social media when it's free? Well, as the saying goes, you get what you pay for.
Organic reach for businesses on social is at an all-time low. In fact, brands only reach 6% of their fans without using paid advertisements, and on Facebook, organic reach is lower than 2%. Social platforms like Facebook, Instagram, and Twitter, have all drastically changed their algorithms to show users posts they actually want to see.
In short, the days of sending out a post and simply expecting people to see it are over. It's a pay-to-play game now.
Social media ads, sponsored content, and boosted posts are all great ways to get eyes on your content. And with tons of advanced audience targeting factors, you can use social media to advertise your business to the right people!
So, there you have it — how to use social media for your small business. Now get out there and get to work!