Throughout the life of any business, you will have worn many hats to get the business started, keep it running, and move it forward.
From operations and production to marketing and sales, the typical business owner has done it all—Not that there's anything typical about entrepreneurs, other than a willingness to work more hours and care more about their company than any other human alive.
You, as a business owner, know more about your company, your product and services, and presumably, your customers than anyone else. I'm not telling you anything you don't already know.
But here's where a little self-reflection may come in handy. Your own experiences in the day-to-day operations of running your business mean you no longer have the same pain points or needs as your customer.
The biggest mistake most business owners make in shaping their marketing strategy is thinking that they are still their business's ideal customer.
You are not your customer
It's certainly possible you were, at some point in the past, your ideal customer. Maybe you started your business to solve a problem you were having in your past life as a consumer. But somewhere along the way, you stopped being your ideal customer.
Too much has changed between the time that your business was a seed of an idea in your head to where you are now, even if your business is only a few years old.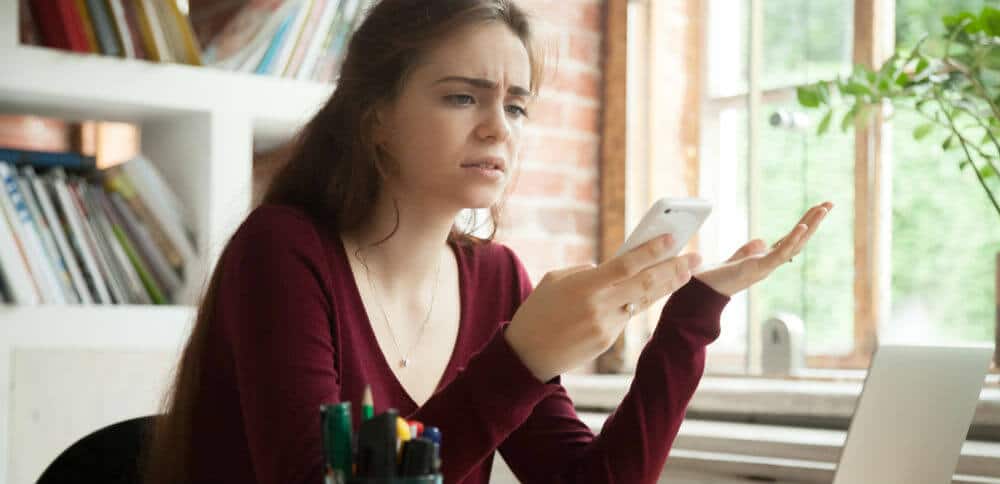 Here are some reasons you are no longer your ideal customer:
Product pivots have created something far different than what you originally started out creating.
Because your product or service has changed, your customers have changed. They have different wants and needs.
You see your product too much for its features, rather than its benefits. (This is an easy trap to fall into.)
In the time it's taken to get your product or service to market, the market has changed. People have different pains to address now, and they're using different buying habits.
You are always going to see things through the eyes of a business owner. Even if your customers are business owners, they own different businesses, so their lens is different than yours.
Understanding your customer
The key to a great marketing strategy is understanding your customer. Knowing your customer's pains and how you solve them is the beginning. Knowing that they interact with your product differently than you do is also very important.
Customers are people. Whether your business uses mainly B2C or B2B marketing methods, it's really just people to people (P2P). People buy from people. They want trust. They want their problem solved. They want to be the hero of the story.
Instead of relying solely on data, like spreadsheets and website visits, try communicating with your customers. Get feedback on what they like or don't like about your products, from packaging or services to how you engage with them on social media.
Surveys are a great start but go a step further by picking up the phone and asking follow-up questions based on their responses.
The key is listening. This doesn't mean you have to pivot your product every time you hear negative feedback. Just be objective and look for trends and recurring themes.
Be your own customer. Maybe even call your support line. It was recently reported that Jeff Bezos called the Amazon customer support number during an executive meeting after his VP of Customer Service reported that wait times for telephone support were under a minute. It wasn't. They fixed it.
Your customers' buying habits are always changing
Make sure your marketing strategy is changing with the times. Even if you aren't.
Social media marketing is probably the easiest example. The rise of social media over the last several years has given businesses the opportunity to get in front of customers in new and different ways.
Having a great social media presence and using social media to advertise your business should be part of your marketing strategy. Don't fall into the trap of thinking your customer isn't on social media, especially if you are not using it yourself. Remember, you are not your customer.
I've seen this over and over again throughout my career as a marketing strategist. In a meeting with a client where we're proposing something they haven't tried before, we sometimes get push back. When this happens, the owner, or another high-level senior, will state that they don't use social media. Or read newsletters, or use Yelp, or whatever.
It can be difficult to think that customers can be found in places that are not obvious. You may ask yourself: "Why would a B2B company advertise on Facebook?"
Your customers are everywhere, and your brand should be where they are
Some of your customers are on LinkedIn. Some of them are on Twitter. Most, if not all, use search engines. They read newsletters and eBooks. They click on ads. They verify your company by looking at reviews online. Some will skim your website while others will read your business blogs.
You need your business to be everywhere that your potential customers live, work, and play online. Impressions count. They lead to website visits later, which convert to leads that turn into customers. The customer journey is different for everyone.
That's why we, at MARION, take a big picture approach to your marketing strategy. We look at your customer profiles and reviews to gain insight into what your customers love about your company, so we can put that information front and center.
We help people find you on search engines or local directories. We use social media advertising to expand your reach. We use smart branding and design to gain trust. We use email marketing to implement nurturing campaigns to keep your prospects warm and newsletters to help keep your current customers engaged and informed.
Putting together a thoughtful and targeted marketing strategy means taking into consideration your customers' needs, wants, and pain points. Making sure your messaging is placing them as the hero in the story. Making sure your brand is everywhere they are. And that requires remembering that you are not your customer.